A review of the award-winning Little Dish pots and pies and also their brand new snack range.
In an ideal world we'd all be cooking three home-made meals a day for our families but the reality is that for most of us that just isn't possible. With work, busy home lives and other family commitments it can often be a struggle to get good food on the table fast and it's days like this that I have no problem in admitting that I sometimes turn to shop-bought meals!
So when Little Dish got in touch to ask if I wanted to test out some of their pots and pies on my little ones, I jumped at the chance. I have tried some of the Little Dish meals before and was quite impressed so I was keen to try out some of the other varieties.
The full range contains 11 perfectly nutritionally balanced little meals for one to three year olds. The meals are low in salt; contain no added sugar and no additives or preservatives. The meat in the Little Dish meals only ever comes from local UK farms and the fish is sustainably caught. You can see below the meals which we tried out. They all went down really well with my children, in particular the Pasta Bolognese and the Chicken & Veg Risotto which were devoured in just a couple of minutes!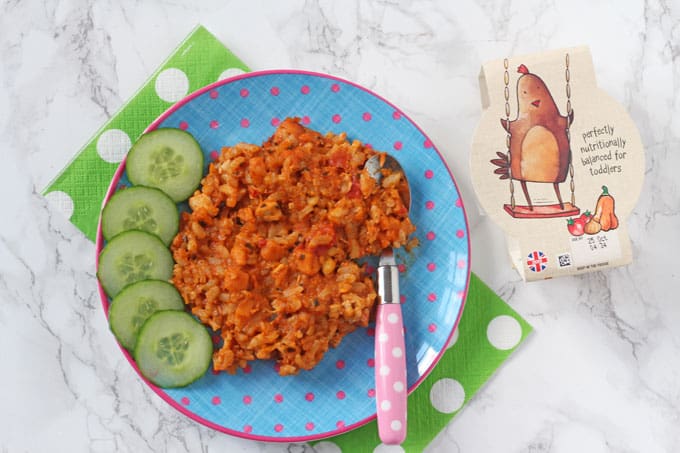 Chicken & Veg Risotto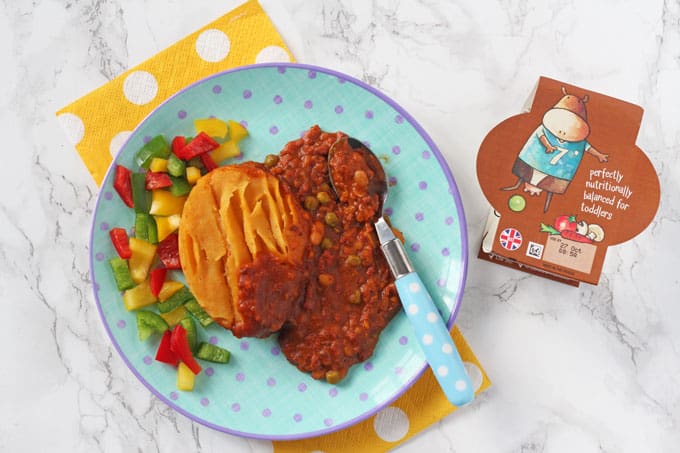 Cottage Pie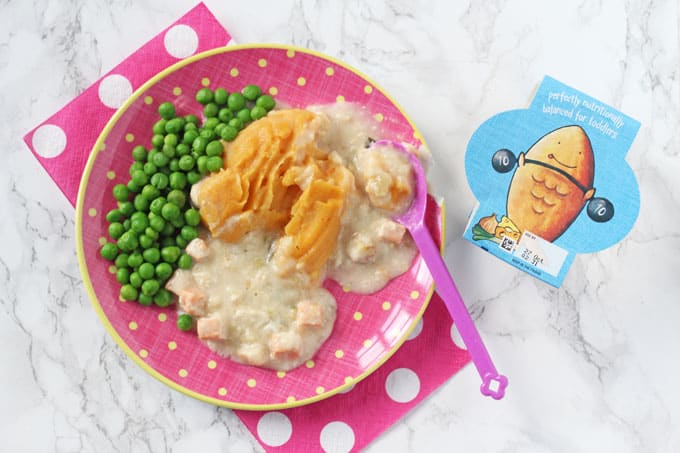 Fish Pie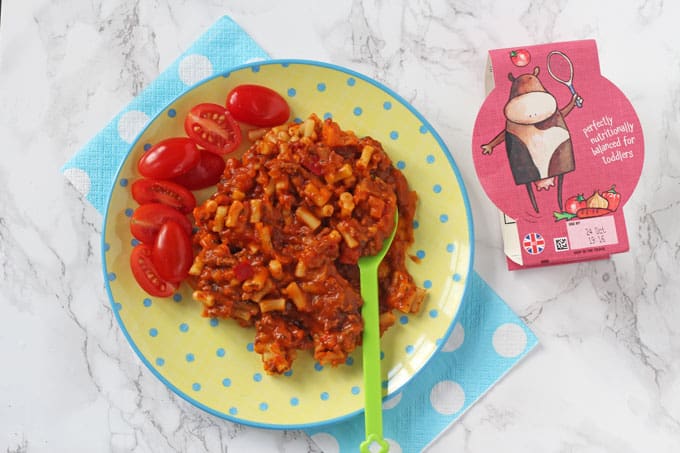 Pasta Bolognese
Each meal provides at least one of a child's recommended five-a-day and I also served them with an extra portion of raw vegetables or some peas quickly cooked in the microwave. With a busy half term coming up next week I'm definitely going to have a few of these meals on hand in the fridge or freezer for hectic evenings.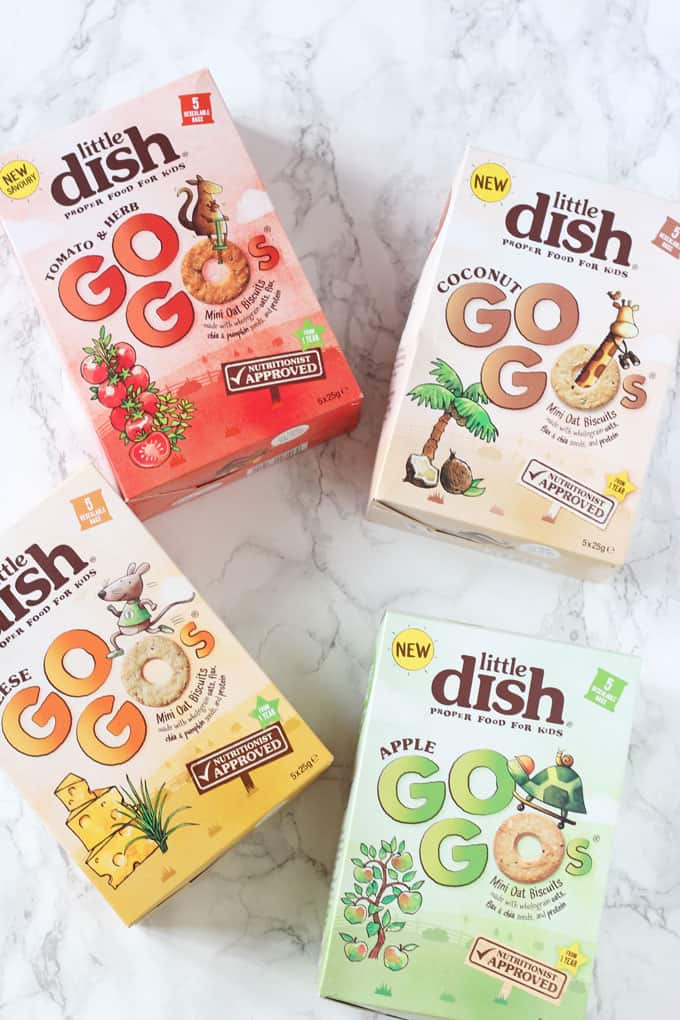 You may be also interested to hear that Little Dish have just added these new delicious and nutritious recipes to their toddler snack range – Little Dish Go Gos. There are two sweet flavours (Apple and Coconut) and two savoury flavours (Cheese and Tomato & Herb). These ring-shaped biscuits make a really great snack for toddlers and are packed with healthy ingredients such as wholegrain oats, flax seeds, chia seeds and pea protein and contain no added sugar.
I'm always on the look out for easy and healthy snacks to have on the go and have popped a few packets of these Go Gos into my bag for when the hunger monster strikes my toddler!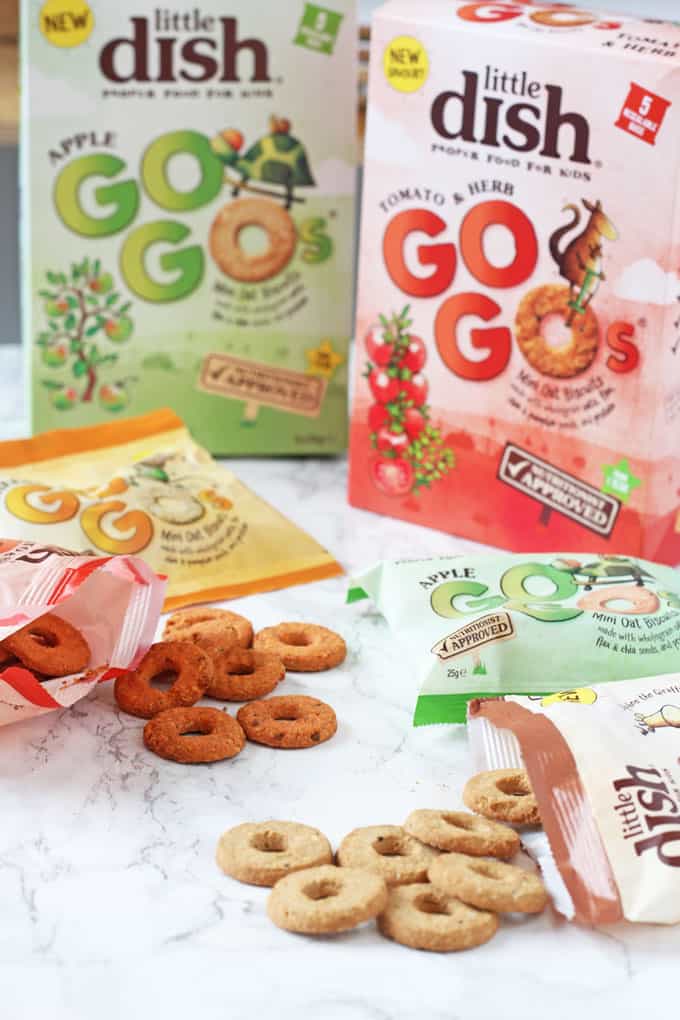 DISCLOSURE: I have been compensated for my time spent working with Little Dish but as always all thoughts and opinions are honest and are my own.
ORDER my new book THE FUSS-FREE FAMILY COOKBOOK out now. 100 healthy easy and quick recipes that the whole family will enjoy!