We tried the HelloFresh Family box and this is what we thought! Plus get £25 off your first box with my discount code!
I'm sure everyone has by now at least heard of HelloFresh. If not you must be living under a rock! Recipe box delivery services have exploded in the past couple of years and HelloFresh are leading the way in helping you to cook delicious and easy meals that break you out of the rut of eating the same thing every week! 
Hello Fresh boxes are available in Classic, Veggie and Family and it's up to you to decide how many meals you'd like to receive each week. What I really liked about our HelloFresh boxes was the variety of meals and ingredients. On this particular week we had Chicken Rigatoni (pictured above), Asian Sea Bass (below) and Moroccan Steak (below). We were able to take advantage of the lovely weather last weekend and actually cooked the steak outside on the barbeque!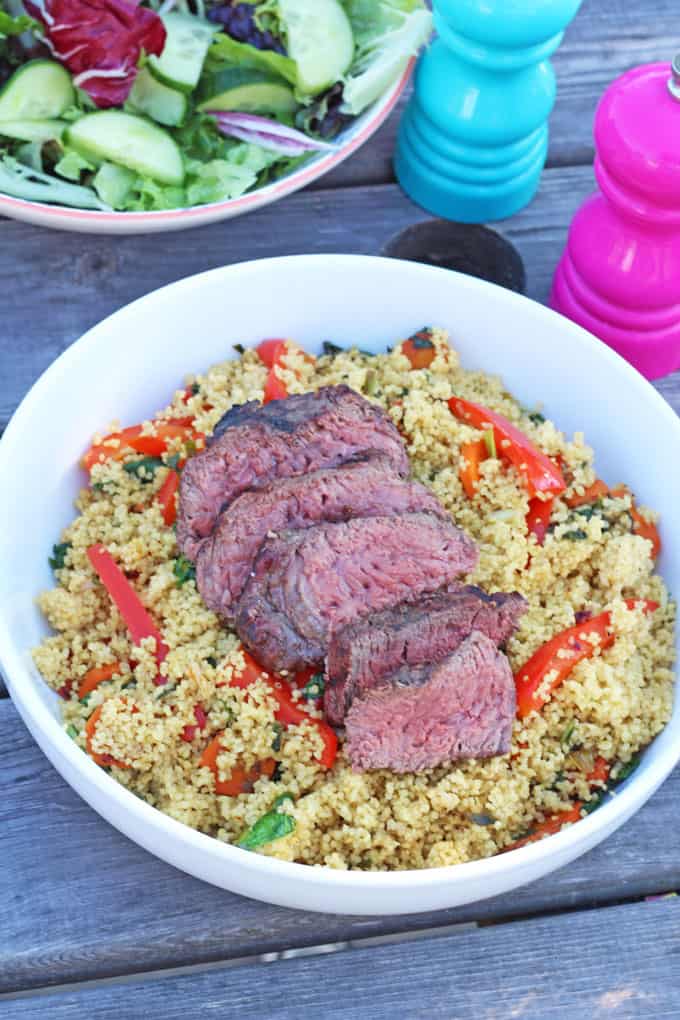 HelloFresh have a wide variety of meals to choose from every week with a mix of classic favorites and more adventurous flavors from around the world. In June for example Hello Fresh celebrated Sri Lankan cooking with a whole host of delicious and authentic Sri Lankan recipes, including this a very tasty Sri Lankan Prawn Stir Fry (full recipe and video are below).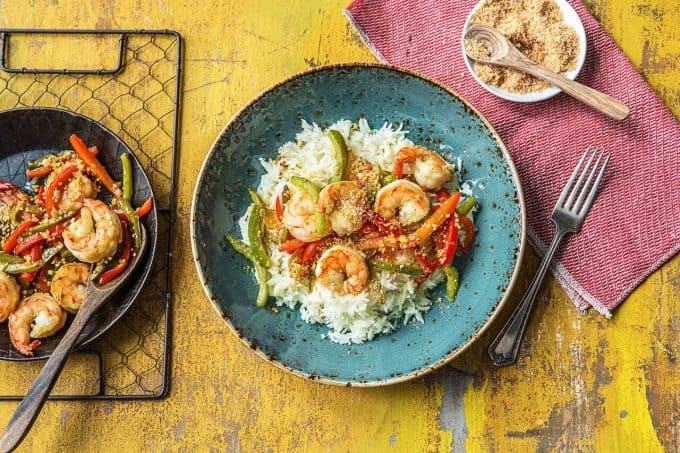 If you'd like to try Hello Fresh for yourself then I have a special discount code offering you £25 off your first box. Just insert the code HFFUSSYEATER at the checkout!
Print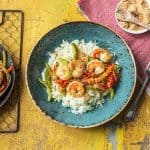 Sri Lankan Prawn Stir Fry
---
Author:

Prep Time:

3 mins

Cook Time:

30 mins

Total Time:

33 minutes

Yield:

2

Category:

Dinner

Cuisine:

Sri Lankan
Description
1 green pepper, sliced
1 red pepper, sliced
1 knob ginger, grated
1 clove garlic, grated
1 lime
300ml water
½ vegetable stock pot
150g basmati rice
1 star anise
80g mango chutney
1 teaspoon mustard seeds
1 tablespoon rice vinegar
25g desiccated coconut
150g tiger prawns
6 curry leaves
---
Ingredients
Halve the peppers, remove the cores and slice them as thin as you can. Peel and grate the ginger and garlic. Zest and juice the lime.
Boil the water in a large saucepan over a high heat. Add the vegetable stock pot and stir to dissolve. Add the rice and star anise. Cover with a lid and lower to a medium heat. Leave to cook for 10 mins and then remove from the heat. Leave to one side for another 10 mins.
Meanwhile in a small bowl mix the mango chutney with the mustard seeds, rice vinegar, ginger, garlic, a pinch of lime zest and the lime juice. Set aside.
Heat a frying pan over a medium heat and toast the coconut until golden, 2-3 mins. Be careful not to burn it! Transfer to a bowl, wipe out the pan with some kitchen paper and return to a high heat with a splash of oil.
When the oil is hot stir-fry the peppers until softened and browned, about 5-7 mins. Add the prawns and curry leaves and cook for another 3- 4 mins. Remove from the heat and pour the dressing into the pan.
Remove the star anise from the rice and fluff it with a fork. Stir in half the coconut.
Divide the rice with two plates, spoon the stir fry on top, drizzle over any leftover dressing and finish with the remaining coconut.
---
Disclosure: I have been compensated for my time spent working with HelloFresh on this campaign but all thoughts and opinions are honest and are my own.