An easy no bake recipe for gluten free energy bites made with oats, nut butter and chia seeds.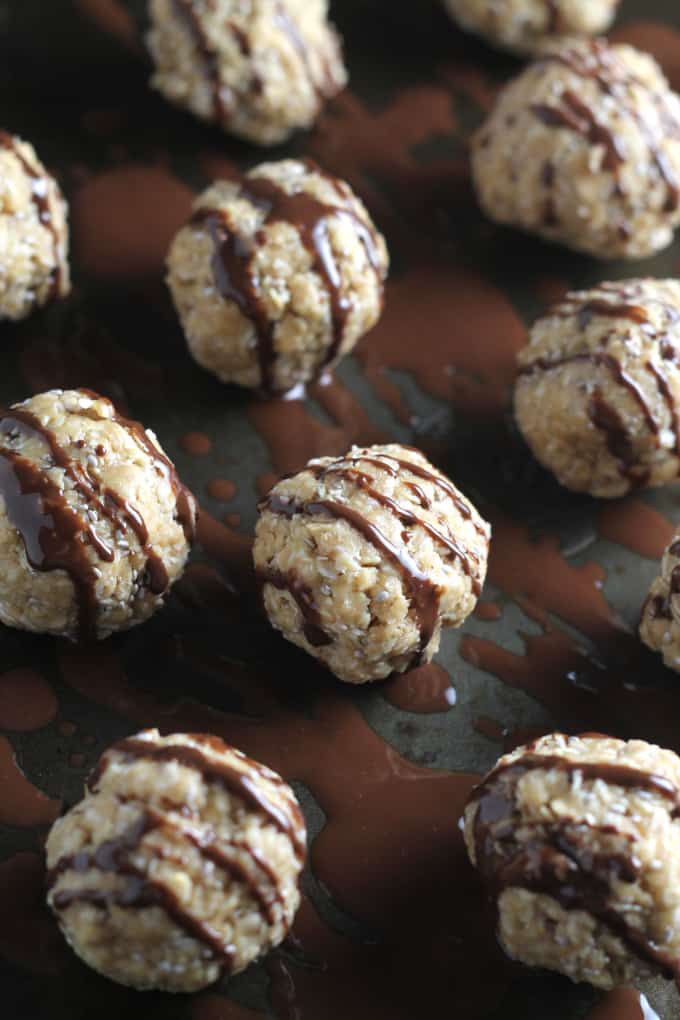 My oh my today's recipe is something special! I don't want to blow my own trumpet but I have to say I am very proud of this concoction. After an indulgent Christmas break snacking on all the wrong things I wanted to come up with a quick and easy snack that would stop me reaching for those leftover chocolate coins… and so the No Bake Chia Energy Bite was born!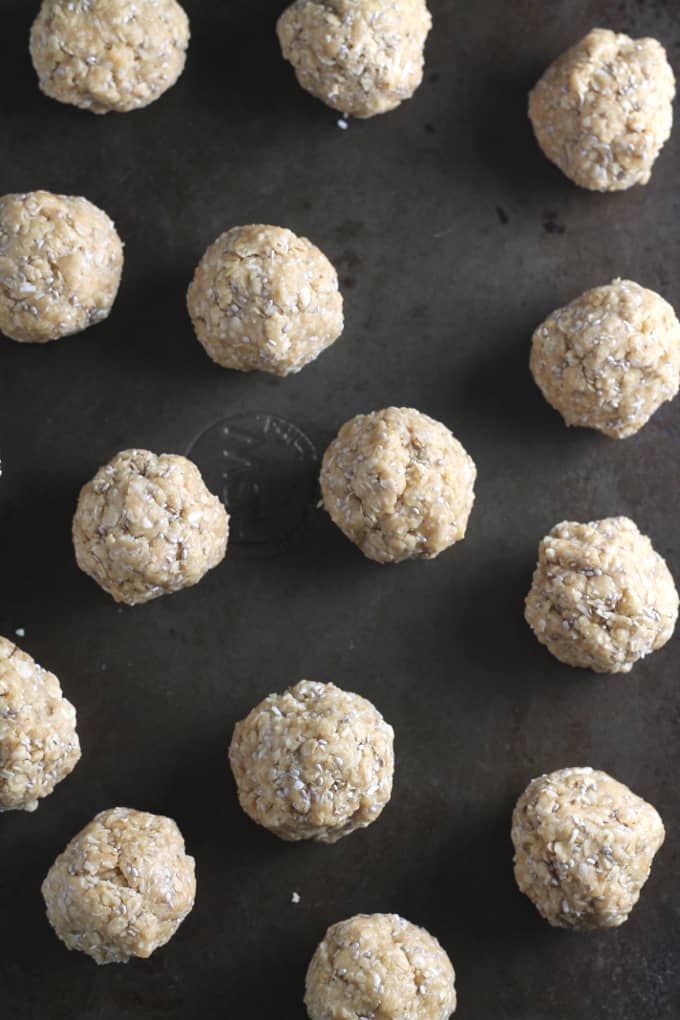 These bites are ridiculously easy to make. As the title states they require no baking. Simply mix the ingredients in a bowl, chill for a few minutes in the fridge and then drizzle with a little melted chocolate.
They will keep in the fridge for several days and are so versatile. Take a couple to work as a snack to beat that mid-afternoon slump… pop a few into your gym bag as a post-workout snack… put one into the kids' lunch box as a healthy treat… you can even eat them as a grab-and-go breakfast on busy mornings.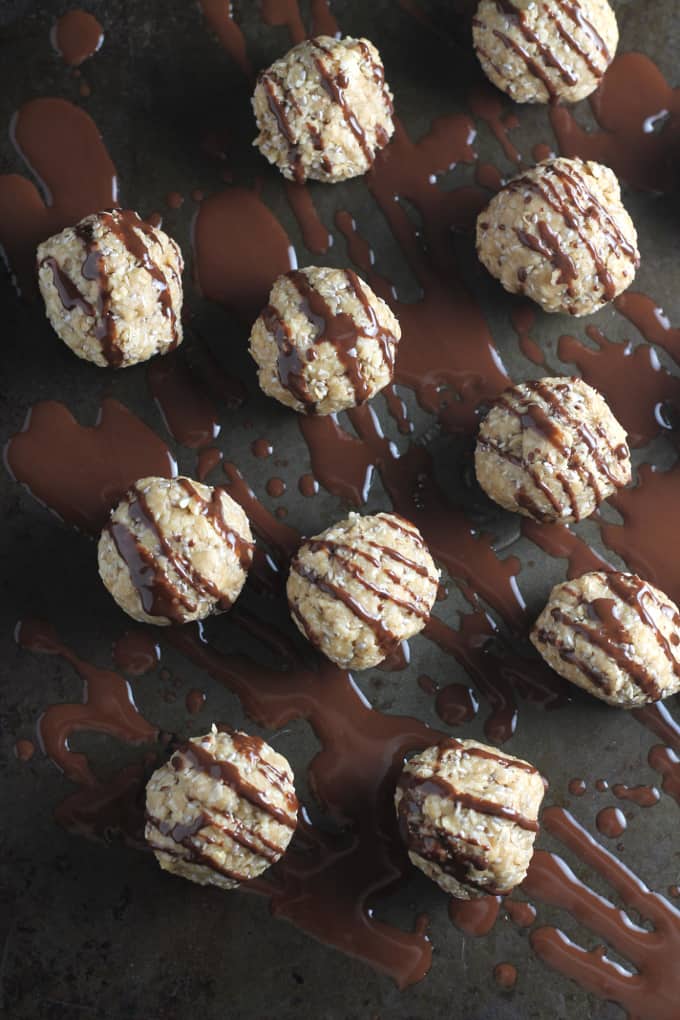 Not only do these little bites of heaven taste amazing, they are also super healthy too. The oats, nut butter and chia seeds provide a natural slow releasing energy boost with lots of protein to keep you full until your next meal. I used a mix of peanut butter and cashew nut butter in my recipe but you could also use almond butter or hazelnut butter, depending on your preference.
You can also add some additional ingredients such as raisins, other dried fruit or chocolate chips. I opted for a drizzle of dark chocolate to keep them healthy yet very tempting!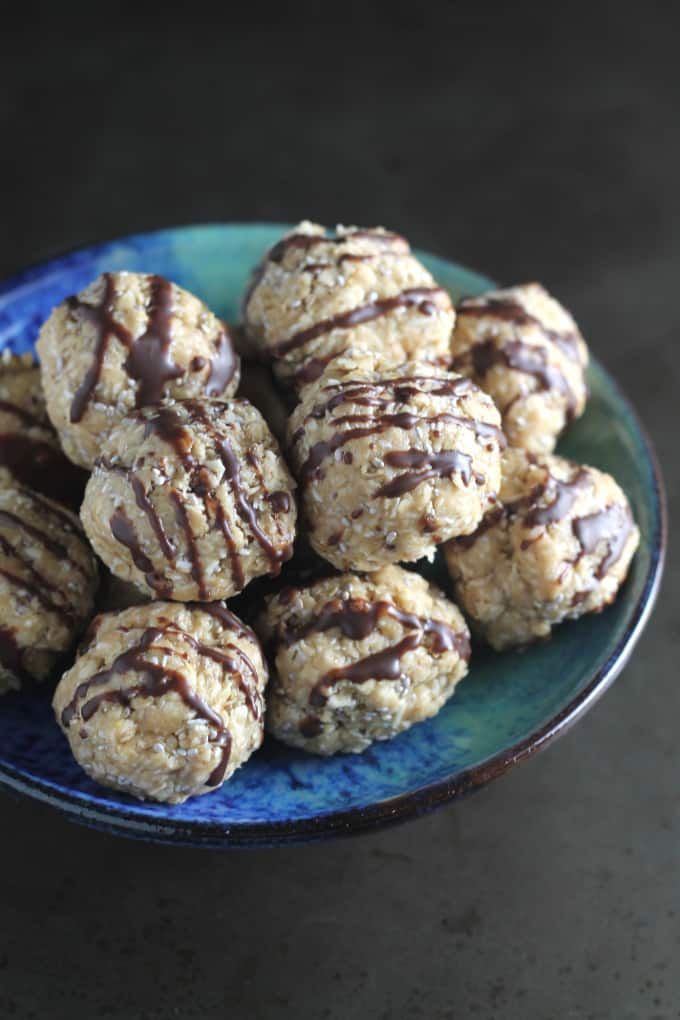 I hope you enjoy them as much as I do. Please do let me know if you try this recipe. I would love some feedback!