Get your kids to eat more veg by swapping some of their normal pasta for zucchini noodles (or courgette noodles!)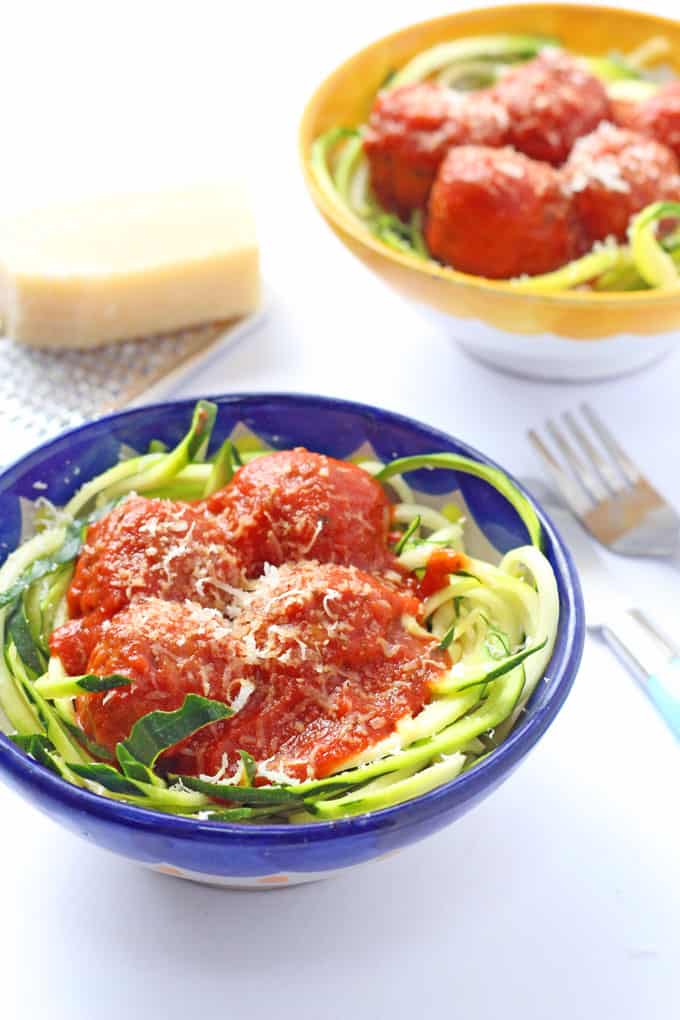 If there's one meal that almost every child is guaranteed to like it has to be Spaghetti with Meatballs!
I guess there's something so simple yet comforting about this dish which makes it such a winner.
And whilst there is nothing unhealthy about this recipe, there are always ways to boost the nutritional content and more specifically to sneak in some extra veg! 
Check out my recipe for Zucchini (or Courgette depending on where you live!) Noodles with Meatballs over on Less Than Perfect Parents today.
Get the full recipe HERE