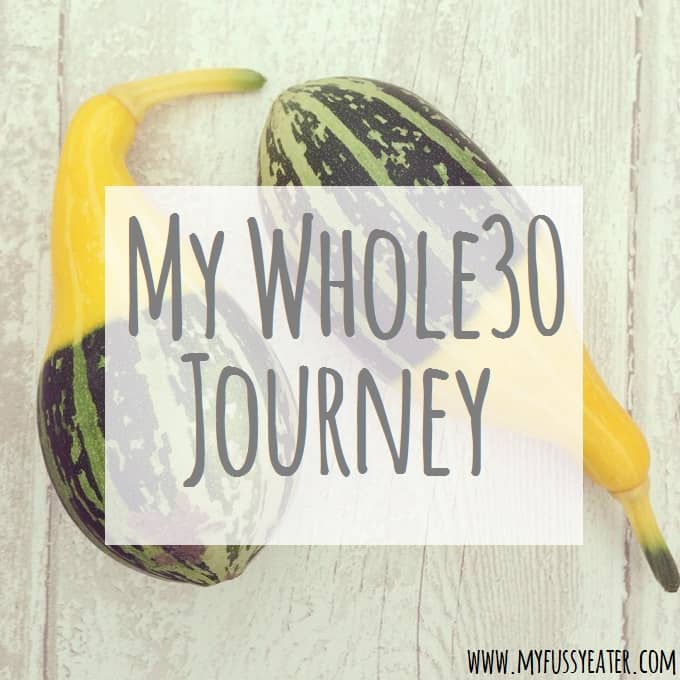 I've mentioned in my last couple of posts that I have embarked on a new eating regime since returning from Ireland. Put simply, I've been feeling pretty rubbish lately. Finn is still sleeping quite badly and the last few weeks have been a hectic blur of trying to keep Aoife entertained whilst on holidays from nursery.
Couple that together with me trying various "diets" in an attempt to lose the baby weight and I was left feeling run down, bloated, spotty and with crazy sugar cravings (oh and I just kept losing and putting on the same few pounds – frustrating!)
I'd first came across Whole30 a few months ago but didn't feel like I had the head space to cope with such a restricted diet with a newborn. However now the time feels right. So what exactly does this programme entail? Basically, for 30 days I am cutting out all alcohol, dairy, grains, legumes and sugar from my diet.
Eliminating so many food groups is never going to be easy to begin with but I really feel I am ready to spend the next month resetting my body, changing my eating habits and improving my overall health and vitality. Oh and some weight loss would be nice too!
Obviously I am not subjecting my entire family to the same kind of food group elimination that I am doing myself, but I am adopting some of the principles when it comes to my fussy eater's diet. I am trying to cut down the amount of sugar that she eats. After nearly 2 weeks in Ireland and constant treats of chocolate and ice cream, I don't think it will do her any harm to cut back on the white stuff for a little while.
Whole30 is also forcing me to read ingredients lists more carefully. I used to think I knew exactly what we were all eating but I am so surprised to see exactly how prevalent sugar is in the food we eat. Almost all jars of sauces or pastes that I looked at in the supermarket contain some sugar. It is literally everywhere! I don't think it's realistic for me to say that we will cut sugar completely from our diets going forward but I do want to cut it down as much as possible and becoming more ingredient-aware is the first step for me.
Ok, so enough of me blabbing on about my motivation for doing this…here's what I'm actually eating:
Breakfasts
Fried Eggs & Sauteed Spinach // Ham & Vegetable Omelette // Baked Eggs in Avocado // Fruit Salad with Coconut Milk & Crushed Nuts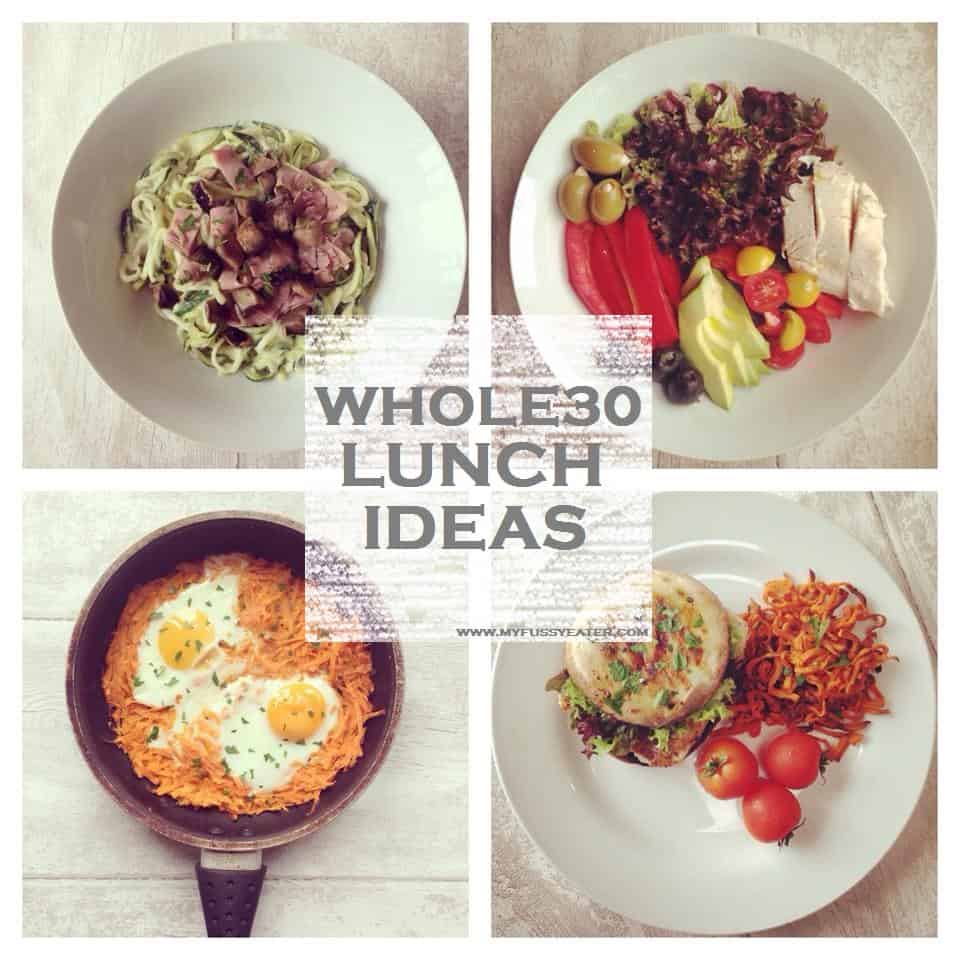 Lunches
Ham & Mushroom Courgetti // Chicken Salad // Fried Eggs & Sweet Potato // Turkey Burger with Portobello Mushrooms & Sweet Potato Crispy Fries
Dinners
Chicken Salad // Minced Beef Tacos // Creamy Pesto Courgetti with Chicken & Veg // Mocha Rub Steak with Sweet Potato Fries & Salad
Don't worry, I'm not going to post only Whole30 posts for the next month as am still cooking "normal" food for my family and want this blog to very much remain full of family friendly fussy eating-busting recipes. However I am trying to improve all of our eating habits, not just mine, cut down on everyone's sugar intake and up their portions of vegetables every day. So if my family have eaten and enjoyed some of my Whole30 meals then I will post those recipes here. If you want to see more (or less!) of these kinds of recipes please do let me know.
I think it's probably a bit early to be making any judgements on Whole30 yet but after just a week on the programme I am starting to feel some benefits already. I've been posting a lot of my meals on Instagram as that is where I first heard about Whole30 and where I get a lot of my inspiration for my food. Come follow me there if you'd like to see more. If you are undertaking Whole30 let me know. Or if you are contemplating it and have any questions just shout!
Follow my journey here: