A delicious and super easy breakfast that's great for getting the kid's to help with!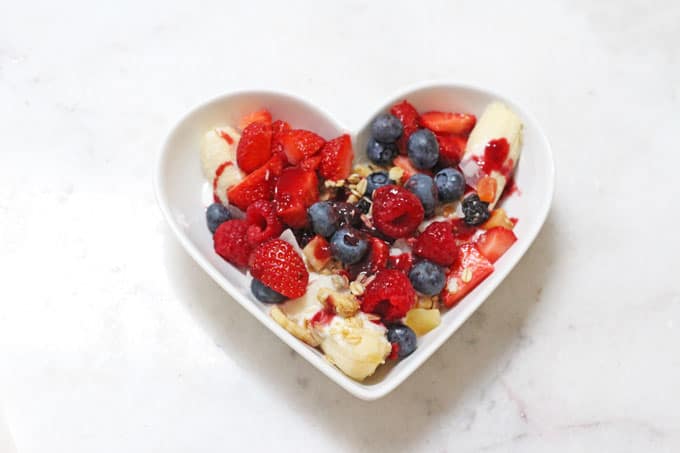 I first posted this recipe last year (check out my original Breakfast Banana Split Recipe here) but I thought I would update it and get my daughter involved in making it too. And the 2015 version now has a video! Check us out below putting together this delicious and healthy breakfast that kids are sure to love.
P.S. If you watch all the way to the end you'll be treated to my fussy eater's rendition of a One Direction song. You lucky things!!