So my little boy has turned 18 months so I guess now really is the time to stop referring to him as a baby and accept that I have a fully functioning toddler on my hands. 
Although I am a little bit sad to be leaving the squishy baby stage behind I'm really excited to start seeing my little man's personality develop over the next few months and hear his first words.
I've been really lucky so far that my boy has been so easy going when it comes to food.
Until recently at least he would pretty much eat anything I gave him but lately I've noticed that he has been developing definite likes and dislikes and full on refusing to eat certain things.
No!!! Not another fussy eater in the making!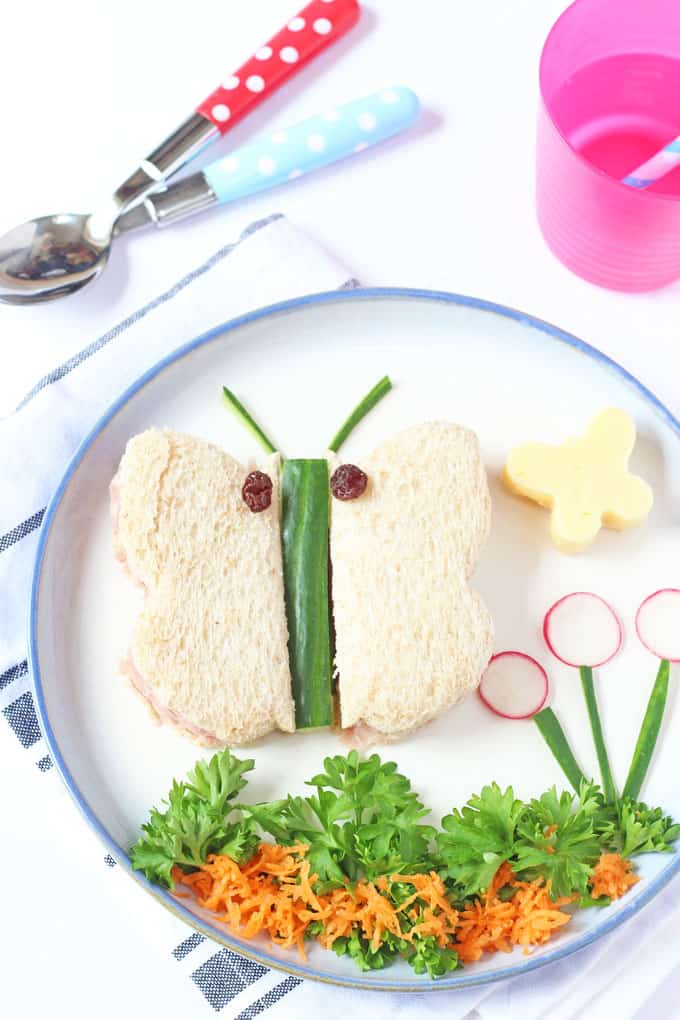 So in a bid to put a stop to his picky eating behaviour before it really begins I've been getting a little creative with his lunches.
Has it worked? Well I did get an "ouuuuuu" when he saw this butterfly sandwich. And from a toddler with zero words so far I'll take that as a thumbs up!
I used this butterfly sandwich cutter from the Eats Amazing Shop to cut out the shape of the butterfly and I made another small butterfly from cheese with a cookie cutter!
ORDER my new book THE FUSS-FREE FAMILY COOKBOOK out now. 100 healthy easy and quick recipes that the whole family will enjoy!