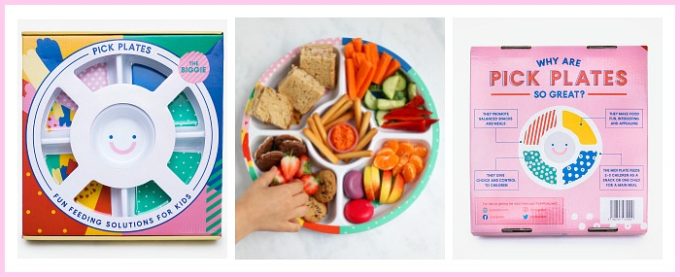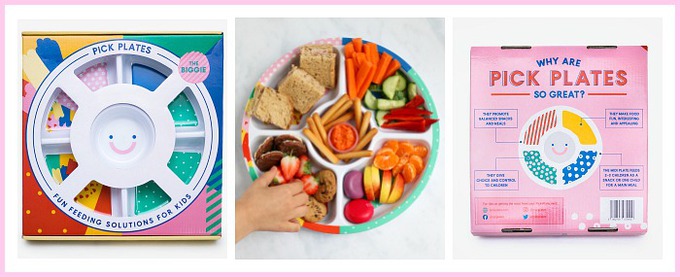 Feeding kids out and about over the summer can be expensive and there are often very few healthy options. Here are my top tips on making a fun and nutritious Summer Snack Box to take with you on days out or when travelling! (Sponsored Post)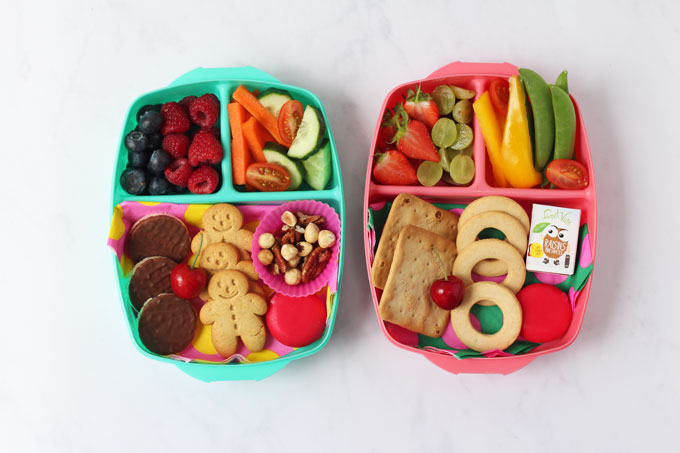 There's no doubt that the summer holidays can be expensive for parents. With the kids off school for several weeks, they need to be entertained more than usual and the cost of days seems to be getting more and more. Most parents also notice a big increase in their food bills. Children are eating at home more, there may be more meals eaten out at restaurants and of course their constant request for snacks soon add up!
I've teamed up with Organix as part of their No Junk Journey to share my tips on making snacking for kids this summer more affordable and more nutritious too.
Organix have found that some of the worst places for unhealthy kids snacks when out and about are the exact places you will probably go this summer; theme parks, leisure centres and soft play centres. And of course service stations and chain coffee shops where you'll probably stop off whilst travelling.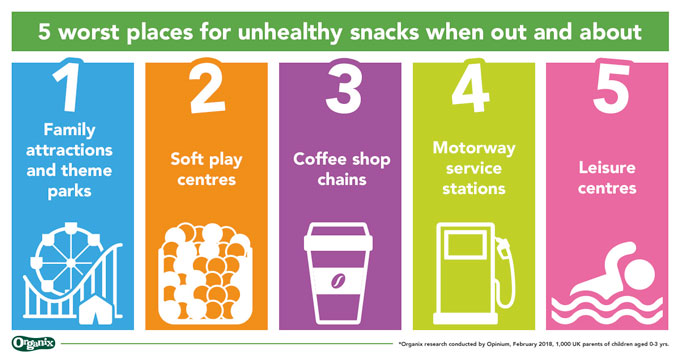 To combat this you can make your own Snack Box for your kids, packed full of healthy, nutritious and much cheaper foods. Whether you're going a long road trip or holiday, or just popping out for a few hours, these snack boxes will help to keep your kids happy and full without costing the earth.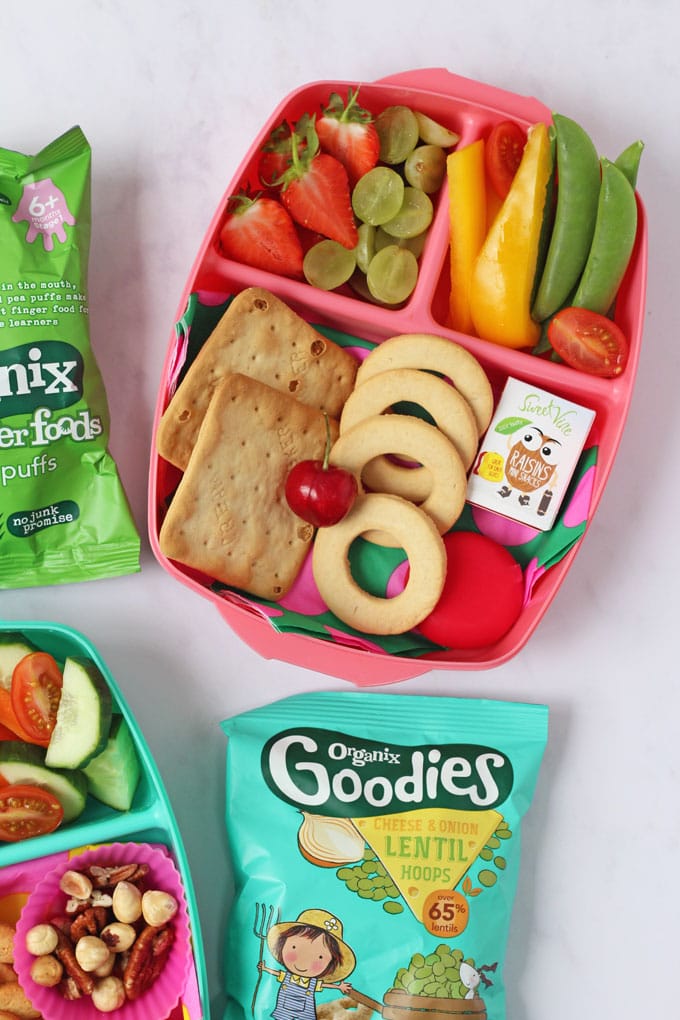 Tips for making a Summer Snack Box:
1. Chop up lots of fruit and veggies and fill up half your snack box with these foods. That way, regardless of whatever else you kids eat that day, you know they've had a few portions of fruit and veg.
2. Buy dry snacks in bulk packs. Snacks like crackers and healthy cookies and crisps like these Organix ones, will always be cheaper to buy in bulk packs than individual packs when out and about. Stock up and have lots of options on hand to grab for your snack box.
3. Individual potions of cheese are great for some protein and usually last a few hours out of the fridge.
4. Nuts and seeds are another portable source of protein and again can be bought in bulk packs to keep the cost down. Buy the big packs in the supermarket and then portion them out into little boxes or tubs.
5. I sometimes add a small treat food such as chocolate covered rice cakes, but generally I keep the snack box quite healthy and then buy the kids an ice cream or cake whilst we are out.
Note: You obviously need to be careful of choking hazards so choose appropriate sized foods or chop them up depending on your child's age.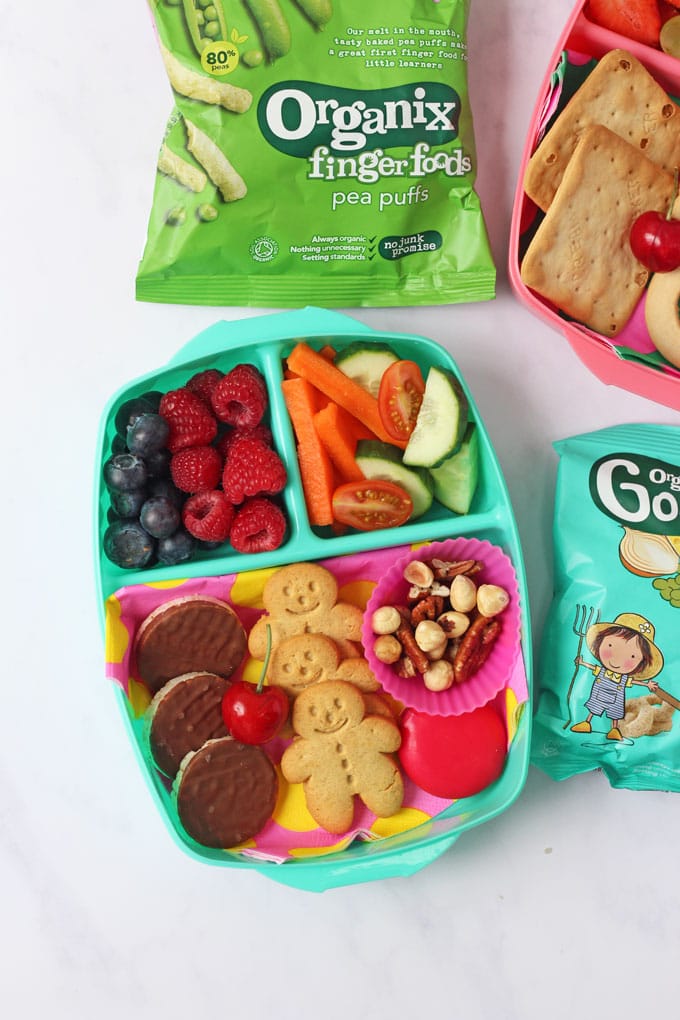 Organix have lots of healthy kids snacks suitable from age 6 months plus including these new ones in their Goodies range.
If you have a go at making your own Snack Box this summer then please do share your pictures with me on on Instagram or Twitter. I always love to see your creations!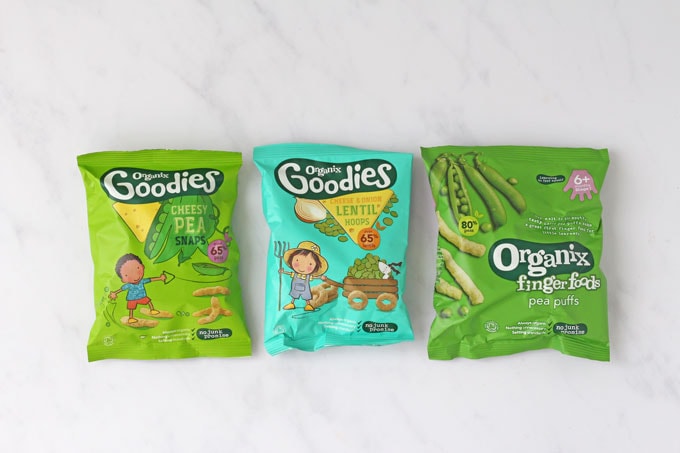 If you'd like to learn more about Organix's work in this area or want to join in the conversation and share your opinions on this topic, follow the hashtag #FoodYouCanTrust or #NoJunkJourney on social media.
Disclosure: I have been compensated for my time spent working on this campaign with Organix but all thoughts and opinions are honest and are my own.