Packed full of protein these Slow Cooker Quinoa Lettuce Cups make a delicious, healthy and fun dinner for the whole family!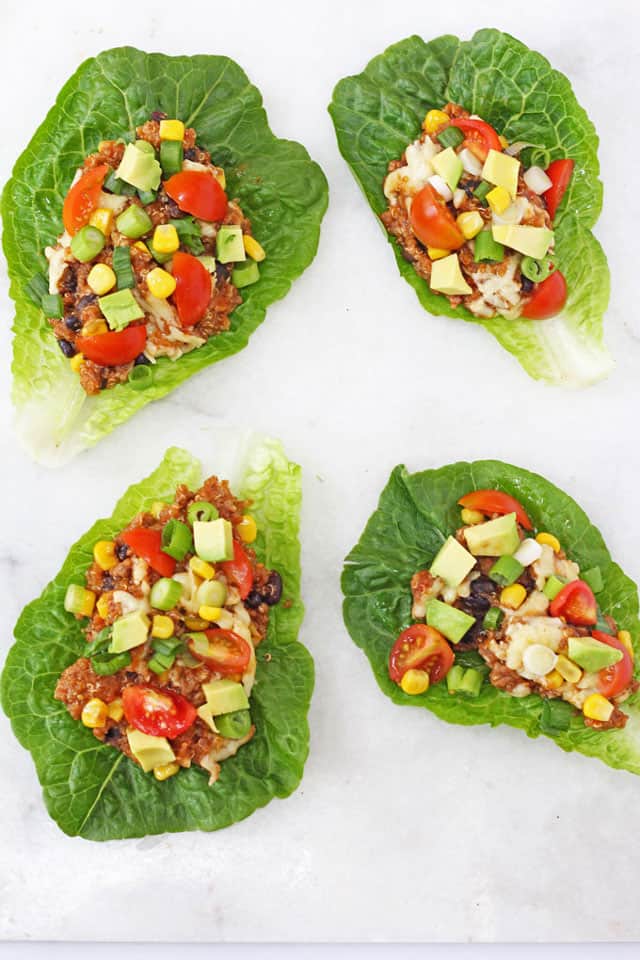 Quinoa is one of those foods which has exploded in popularity in recent years. Packed full of protein and containing all nine essential amino acids, it's a fantastic nutritionally dense food to incorporate into our family's diet. The texture of quinoa can feel a little strange to children but I've found a way to include it in some of my family's favourite meals without them even noticing! 
These Slow Cooker Quinoa Chilli Lettuce Cups are a big hit in my house. The kids will usually eat anything with minced beef and so I sneak in some quinoa too which is a really good way of boosting the nutritional content of their meal and bulk out the meat for very little cost.
To get the recipe head on over to Super Healthy Kids where every month I am contributing a new  recipe to their fantastic bank of nutritious food ideas for kids.
Get the full recipe HERE