Kids will love getting creative and making these Christmas themed Rudolph and Snowman sandwiches!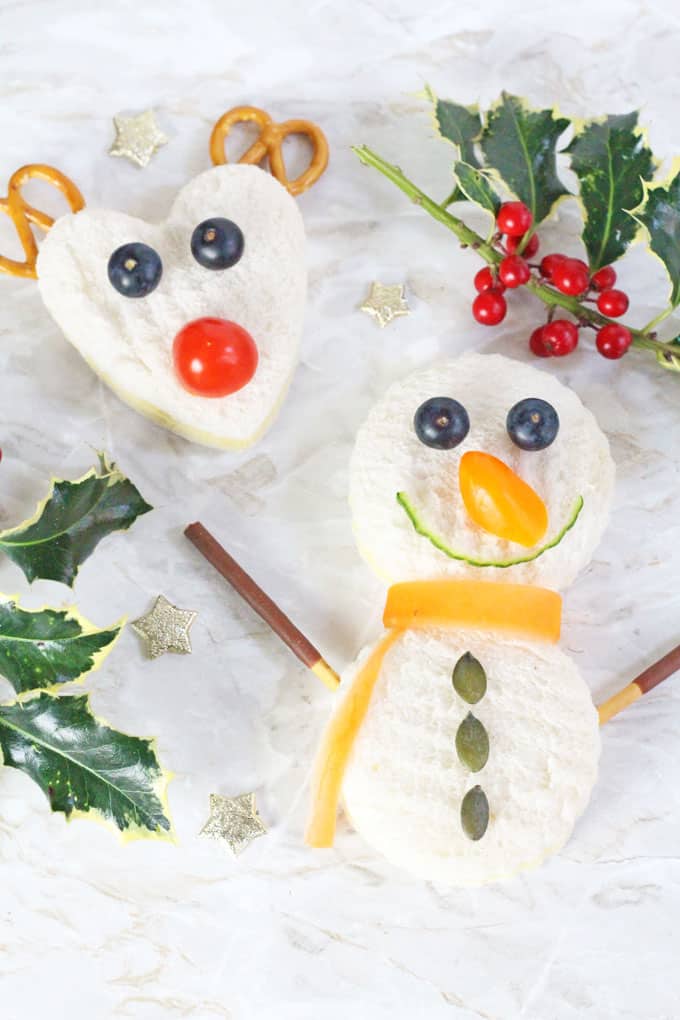 If you want to add a little festive cheer to your children's lunches then look no further than these Rudolph and Snowman Sandwiches! Kids will love helping to make these super cute sandwiches or getting a nice surprise when they open up their lunchbox!
I used cheese sandwiches to make these but ham, chicken, cream cheese, etc would work really well too. For me the best thing about these sandwiches is that they seem to encourage my fussy eater to try vegetables she otherwise refuses to eat. A pepper is suddenly edible now that it's a snowman's nose!!
For the instructions check out the video below (and don't forget to subscribe to my You Tube Channel to stay up to date on all my videos!)
And don't forget to share your own festive sandwich creations with me on Facebook, Twitter or Instagram. I'd love to see your pictures!