Make breakfast time a little more fun with these Breakfast Kebabs made with peanut butter on wholemeal toast and fresh fruit.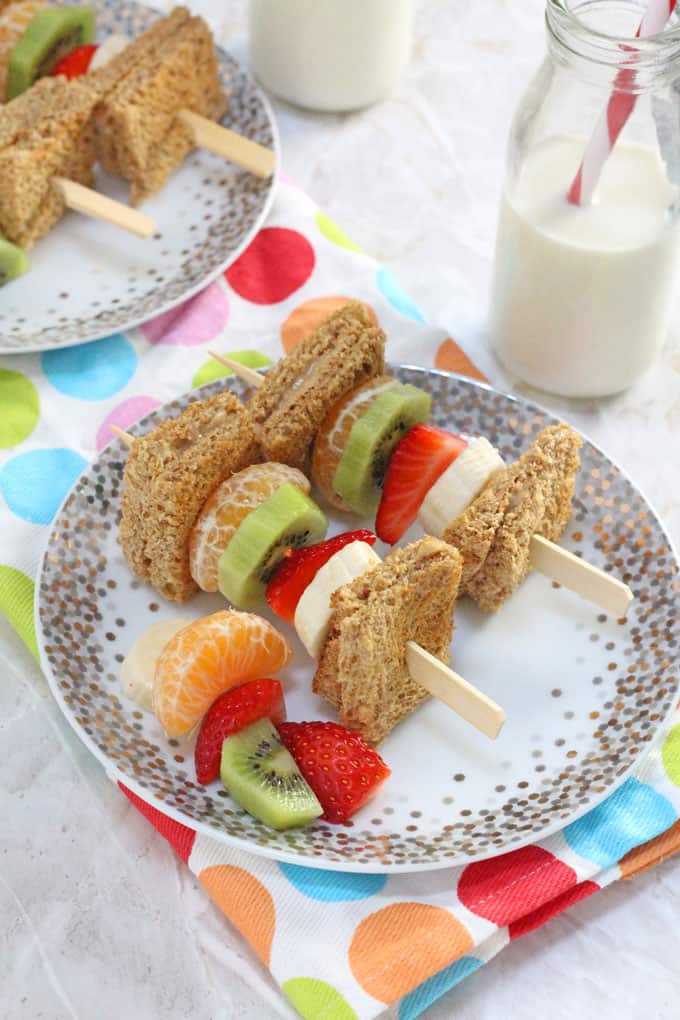 I am a big believer that breakfast is one of the most important meals of the day for children and what you put in their bellies will have an impact on not only their learning and concentration, but also their behaviour throughout the day.

But like most families, morning times are also the most stressful time of the day in our house. Trying to get everyone up, fed, dressed and out the door for school can sometimes be an impossible task. Trying to convince your kids to eat a healthy breakfast on top of this can just be a step too far.
So one of my aims for this year is to work on encouraging my children to eat a more varied and healthy breakfast and I thought the best way to start would be with these really simple but delicious Breakfast Kebabs!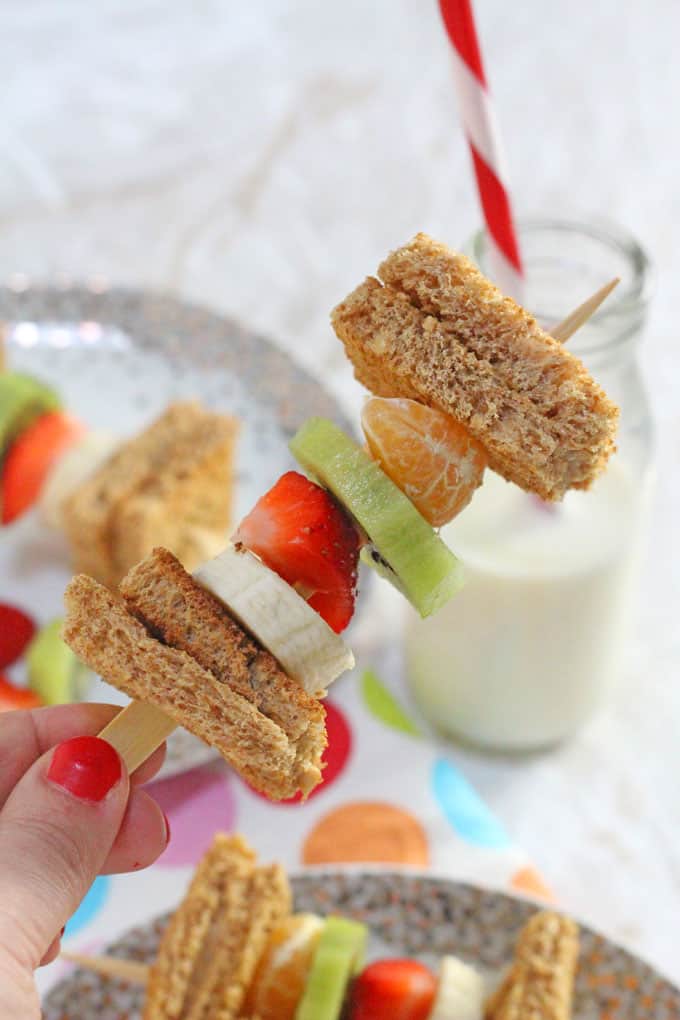 For the full recipe check out the video below (and don't forget to subscribe to my You Tube Channel to stay up to date on all my videos!).
If you have any of your own tricks to get kids to eat healthier breakfasts then please do share in the comments section. And if you try my recipe please come back and let me know what you think!