Super easy no-bake Cheerio Bars made with peanut butter and banana chips. A delicious snack that kids will love!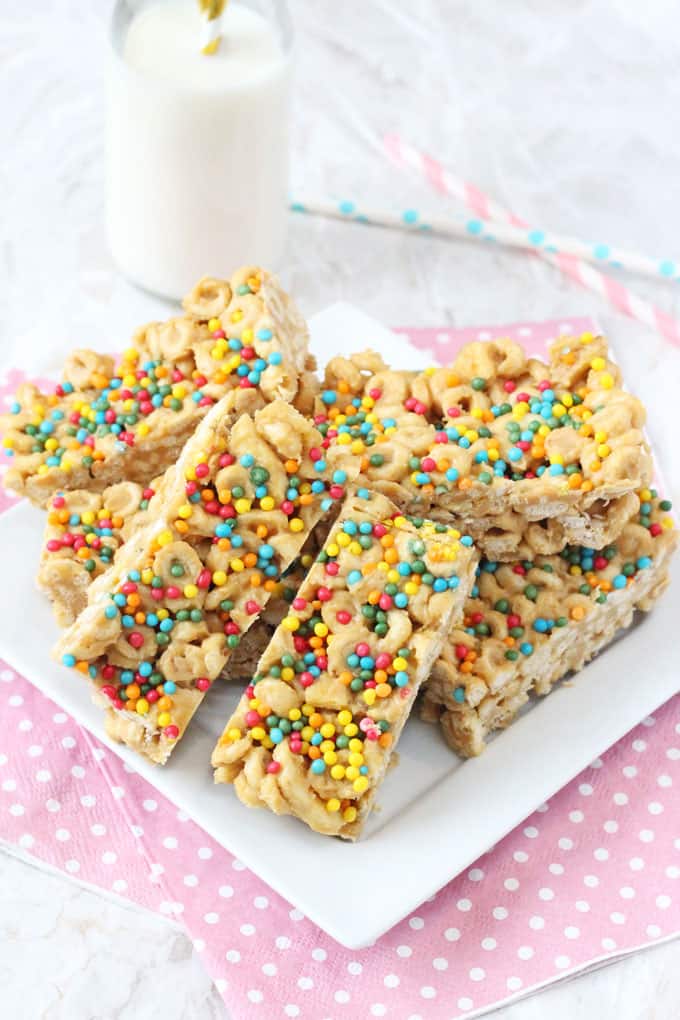 Last week I needed to buy a pack of Cheerios for another recipe I was working on. I had loads left over and started to think of different ways I could use them up. My kids don't eat cereal for breakfast so instead I decided to make some snack bars instead.
I had lots of peanut butter and honey in the house so I've used those for the "glue" to hold the bars together. I also added some dried banana chips for extra taste and crunch! The sprinkles are totally optional but they do add a little bit more fun to the bars!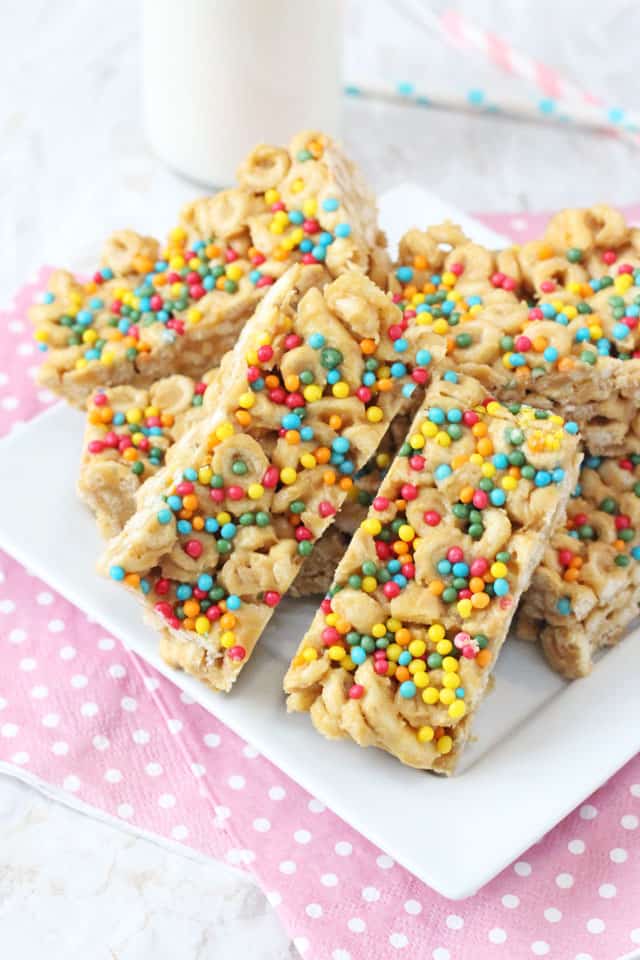 These snack bars will keep for up to 3 days in an airtight container. If they get too crumbly you may want to keep them in the fridge instead, just to ensure that they hold together.
For the full recipe check out the video below (and don't forget to subscribe to my You Tube Channel to stay up to date on all my videos!).
And if you try the recipe please come back and let me know what you think, I always love to get your feedback.