A healthy version of the classic jam thumbprint cookies. Made with oats, bananas & almond milk these cookies are gluten and dairy free with no refined sugar.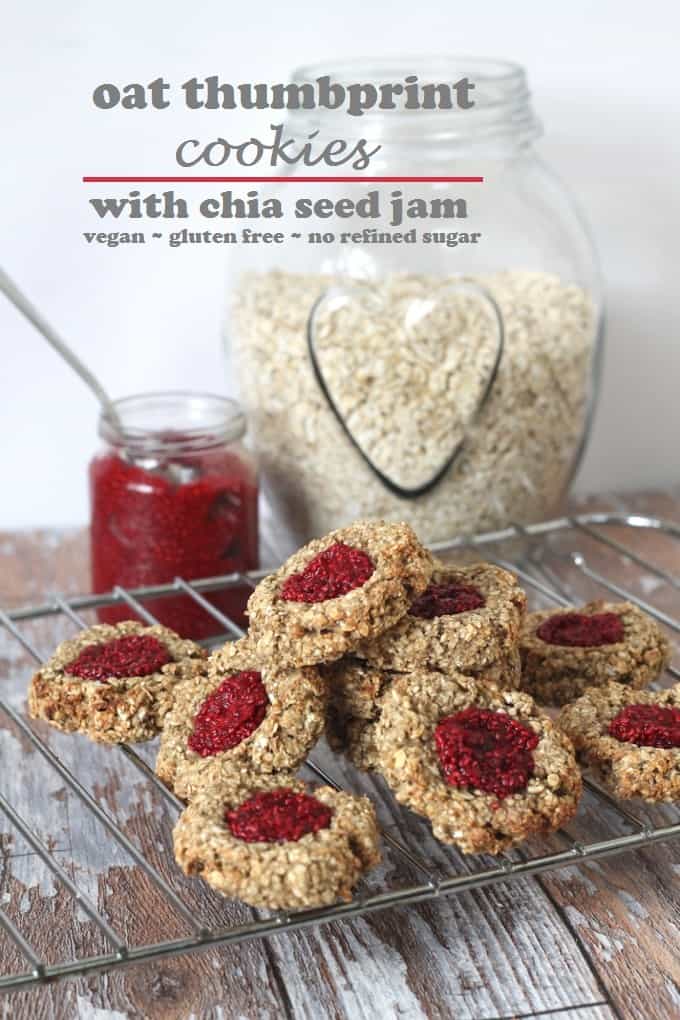 Remember that big batch of Raspberry & Vanilla Chia Seed Jam I made earlier this week? Well I enjoyed it so much I wanted to use it in a baking recipe. Since cutting down (and trying to completely cut out) gluten and refined sugar, I haven't done a lot of baking. But I've been dying to create some clean eating baking recipes and these Oat Thumbnail Cookies are a brilliant start.
If like me you have a child at home all of next week for half term then these cookies will be a fantastic way to pass some time one rainy afternoon. They are super easy to make. All the ingredients can be mixed by hand and kids will love making the thumbprint imprints for the jam.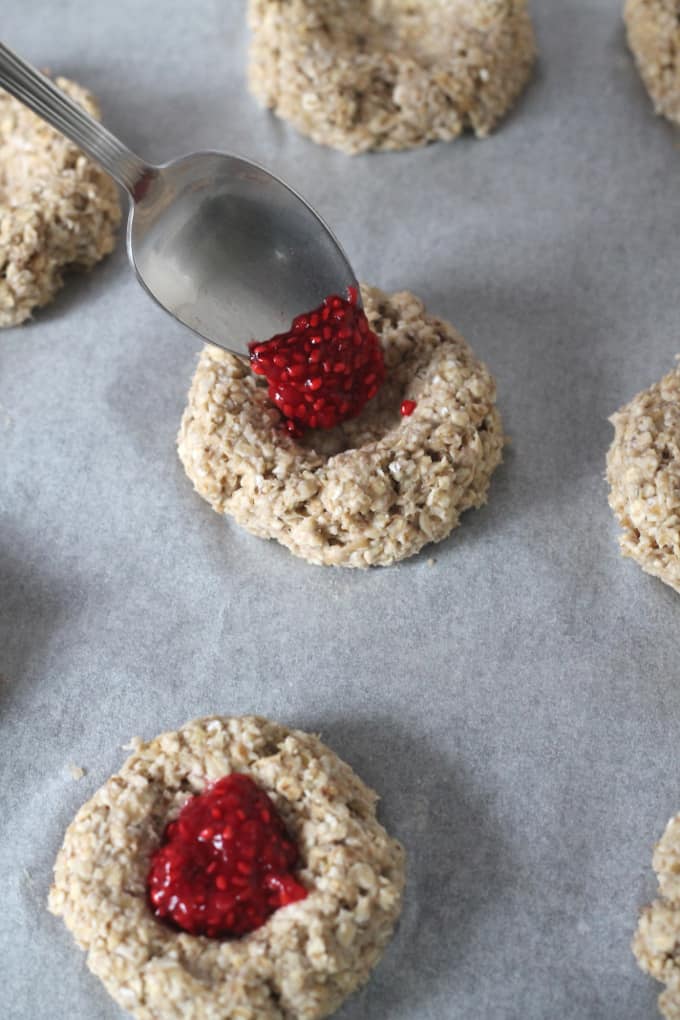 I've been swooning over jam filled thumbprint cookies on Pinterest for a while now but it wasn't until I discovered the joys of chia jam that I realised that I could make them a little healthier. My version is gluten free, dairy free and contains no refined sugar. The cookies are naturally sweetened by the ripe bananas and you honestly will not miss the sugar.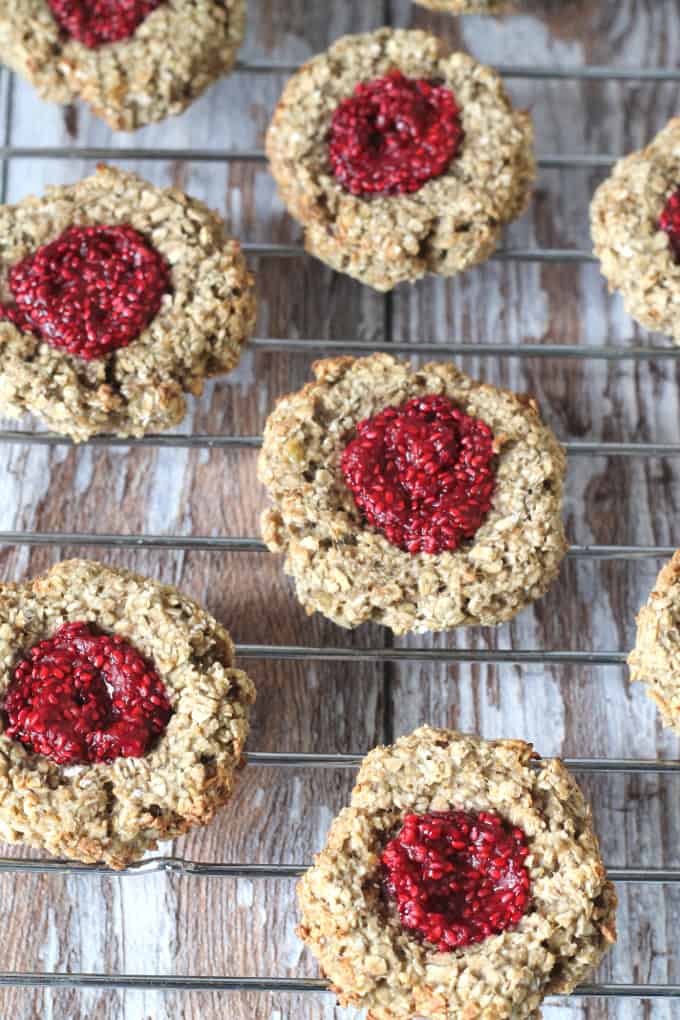 I've kept the ingredients very simple in this recipe but you could jazz them up a bit with dark chocolate chips, raisins, chopped nuts, nut butter or desiccated coconut.
One thing worth mentioning is the consistency of these cookies. They are oat cookies, so are quite soft and  not the normal crumbly biscuits that you might be used to. They are however really really delicious. Just don't tell the kids how healthy they are!