A delicious and easy mid week meal. Just 3 minutes prep and 30 minutes in the oven to make this Mozzarella, Tomato & Basil Pesto Chicken!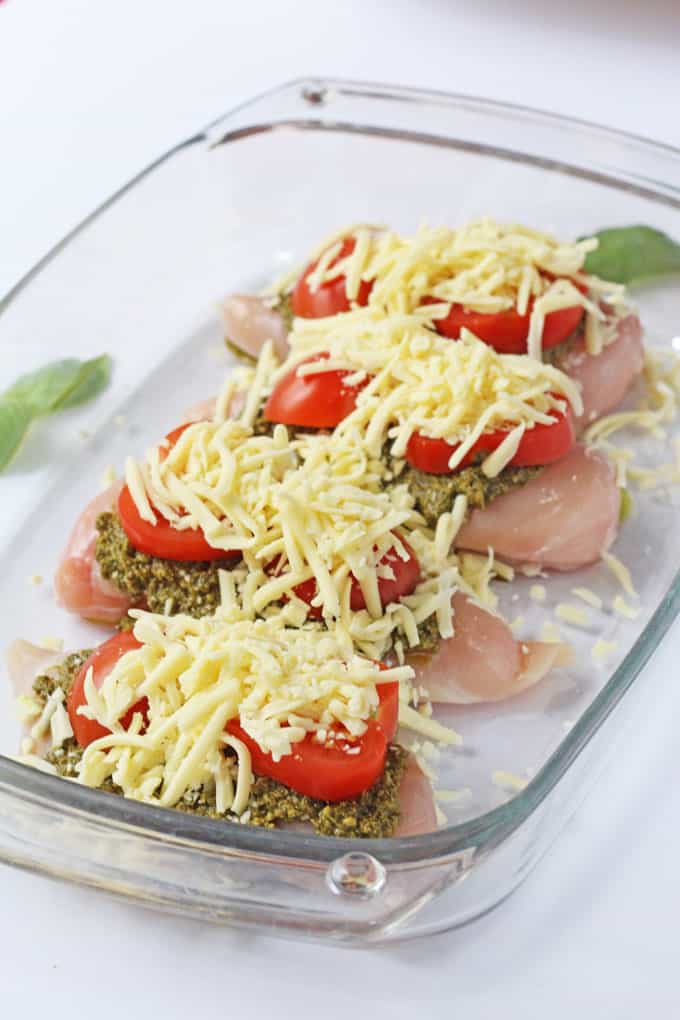 As a busy parent I know that getting a quick and healthy dinner on the table can often be extremely stressful. By 5pm everyone in my house is starting to get a bit grumpy and the last thing I want is to spend hours slaving in the kitchen over a meal that the kids are too tired to eat! 
So today I am sharing one of my failsafe mid week dinner recipes; Mozzarella, Tomato & Basil Pesto Chicken. Its super easy to make, taking just 3 minutes of preparation time, followed by 30 minutes in the oven during which you can get on with evening chores or helping the children with their homework.
Better still, there's just 4 ingredients… that's my kind of recipe!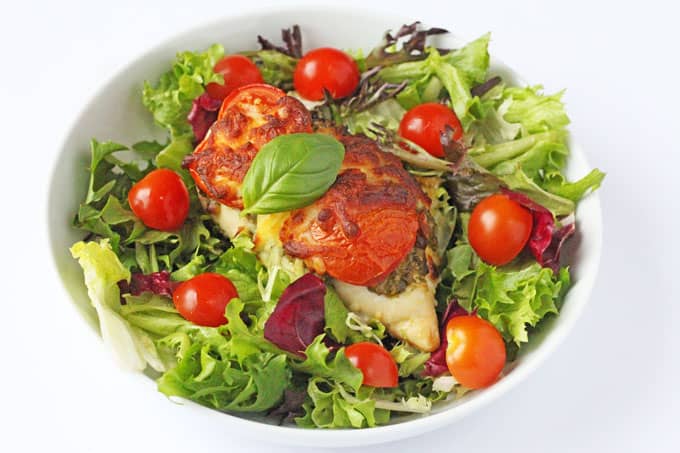 Check out my short video showing just how quick and easy this recipe is. If you give it a try please do let me know what you think. Or tag me in a picture on Facebook, Twitter or Instagram. I'd love to see your pictures!