Make lunchtime fun for kids by popping one of these Monster Face Sandwich Bags in their lunchbox!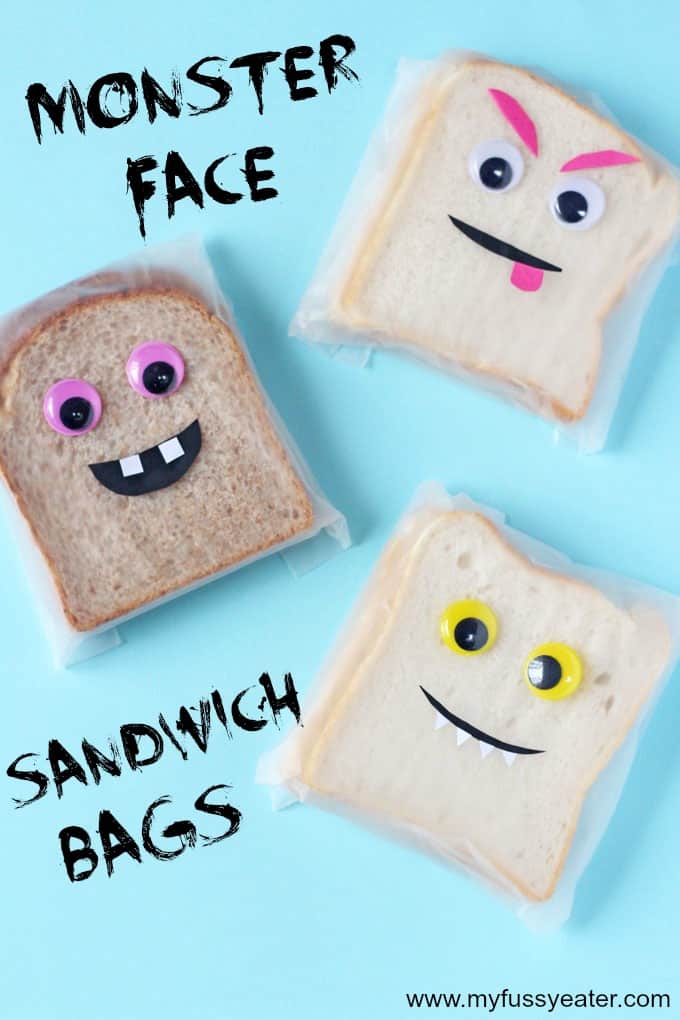 Lets face it, sandwiches can sometimes be a little bland. So if you are looking for a way to get your kids a bit more excited about their lunch then try these Monster Face Sandwich Bags! 
With just some plastic eyes (which you can get in most craft shops or on Amazon and Ebay too) and coloured paper you can create these super cute faces. I used a tiny amount of pva clue to stick them to the sandwich bags but glue dots or even sticky tape would work well too.
The kids will love getting involved and making their own monster faces. Or you could also surprise them by popping one into their lunchbox. The plastic bags can easily be reused. Just wipe them inside with a damp piece of kitchen towel and you will get several uses from them.
If you try this idea please do let me know what you think. Or tag me in a picture on Facebook, Twitter or Instagram. I'd love to see your pictures!