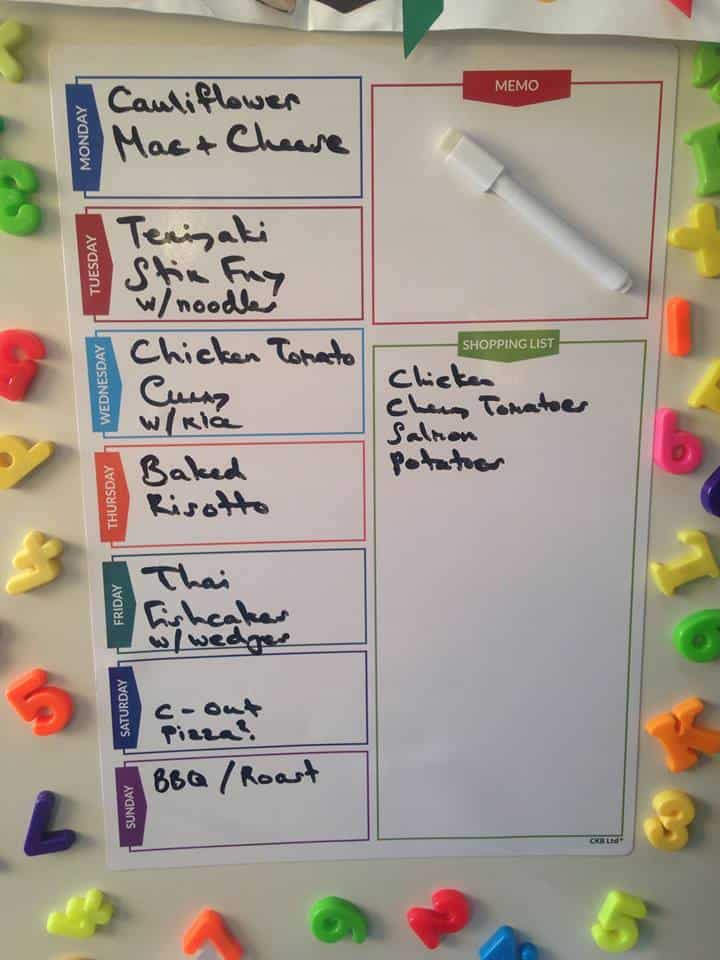 Last week I decided it was time to get more organised with my family meals in an effort to save some money on our grocery bills, eat a little healthier and also waste less food. I used to be really good at meal planning but over the past few months I slowly slid back into old habits and would often find myself scrambling around at 6pm, looking for something to cook for dinner! 
I did a Facebook Live last week to show what I planned on cooking for that week and I'm really pleased to say I actually stuck to that plan. To help me stay accountable over the coming weeks I've decided to share my meal plans here, and also to continue with my weekly Facebook Live Videos as I got some really great feedback on those.
So here's my Meal Plan for this week. If the recipe is from my blog or from somewhere else online I will link to it for you to see.
Meal Plan w/c 12th September
Monday: Cauliflower Mac & Cheese
Tuesday: Teriyaki Chicken / Quorn Stir Fry with noodles
Wednesday: Chicken & Tomato Curry with rice
Thursday: Baked Risotto
Friday: Thai Fishcakes with homemade potato wedges
Saturday: I'm out but might make some quick Tortilla Pizzas for my husband and kids
Sunday: We have friends coming over so it will be either a BBQ or a Roast Dinner depending on the weather!
See you next week!
Ciara