Use your leftover spaghetti bolognese to make these easy and delicious Leftover Spaghetti Nests!
Is it just me or is everyone else incapable of making pasta without cooking enough to feed a small army? Despite having a spaghetti measure I just can't help myself from adding in an extra handful "just in case'. Cue a pasta mountain sitting in the fridge for 3 days until I eventually chuck it all in the bin and then feel bad about the waste…. but not anymore!
Sick of throwing away too much good food I have been making a real effort to do more with our leftovers recently. Eating the same thing two days in a row can be boring enough for us adults, but for a picky eating child it can be downright devastating! So rather than serve up the exact same dinner the next day, I decided to mix it up a little to create these Spaghetti Bolognese Nests instead.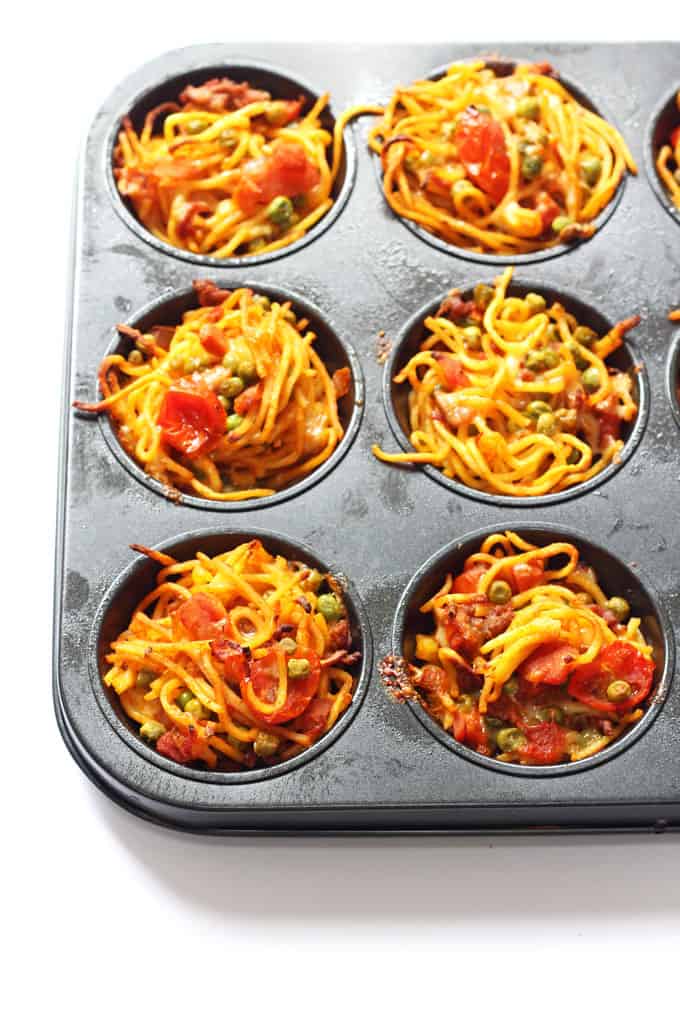 I obviously used leftover spag bol for this recipe but you can use any type of pasta that has some kind of sauce. This will stop the pasta from drying out in the oven and also help it to bind. Adding cheese will also help the nests to stick together once they have cooled.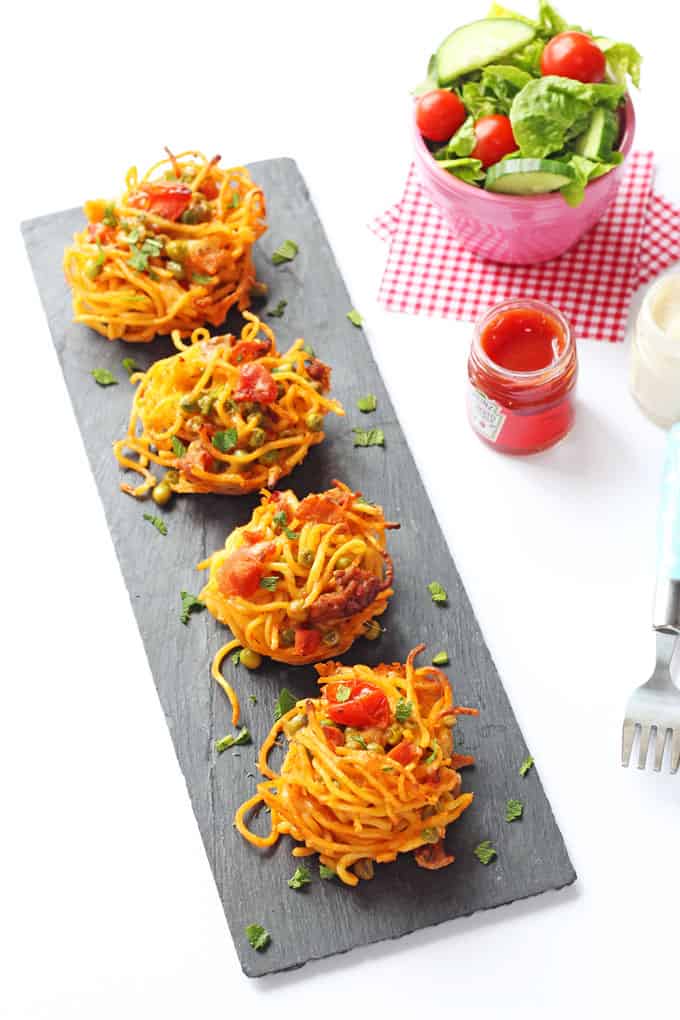 So although you are technically serving up the same dinner two nights in a row it looks entirely different and should hopefully be a bit more appealing to those fussy eaters!