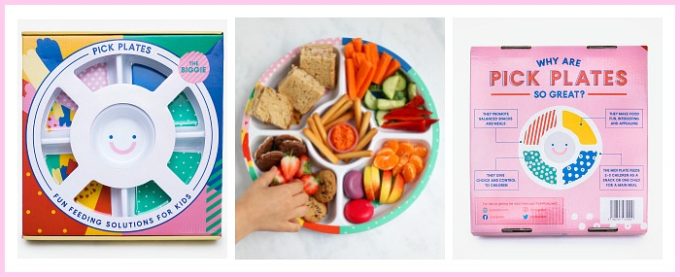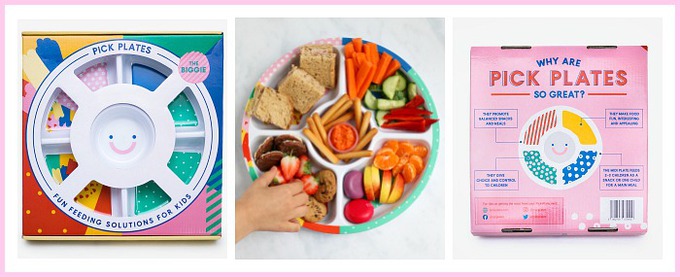 Simple Ways To Keep Calm and Cook Smart This Christmas!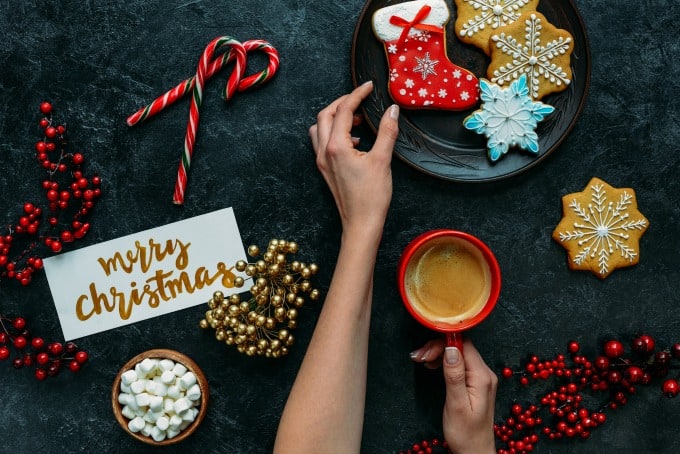 For many of us the Festive Season is synonymous with food! And lots of it!
In a lot of households not only will there be the full on Christmas Day lunch which frequently entails a huge meal, sometimes with several courses, but it's also the season for having people over.
Be it Boxing Day or the days inbetween Christmas and New Year, then there are the New Year's Eve parties at home (because once you have children the this is a much more viable idea!!).
This is all great unless you are the person responsible for the cooking. In which case it can feel totally overwhelming on top of everything else that seems to need doing at this time of year.
So I've put together my top 5 tips for keeping the festive season cooking stress free!
Cook Smart This Christmas Tips!
Double the Recipe!
In the lead up to Christmas a great idea when you are cooking one of your usual family meals, is to double the recipe amounts and freeze the extra portions so that you always have a pre-prepared meal on hand on the days where you don't have have time to cook from scratch.
A few recipes that are great for cooking in batches and freezing are: Red Lentil Bolognese, Chilli Con Carne or 30 Minute Lasagne.
You can also make desserts in advance like these delicious Cranberry & Orange Pies.
Slow Cook!
Get your slow cooker doing all the hard work for you. Slow cookers are great for when you want a warm and comforting meal on the table but don't have the time to spend slaving over a hot stove to get one! If you don't already have one I'd thoroughly recommend investing in one.
You don't need to spend loads of money as a simple model will do just a good a job as a lot of the more expensive models. You can even use your slow cooker to cook some of your Christmas Day favourites:
Some tasty slow cooker recipes are The Easiest Slow Cooker Christmas Ham and Slow Cooker Brussel Sprouts, freeing up space in your cooker for everything else!
Shop Early!
If you can, try to shop early for all non-perishable items that you will need over the Festive period. This will then alleviate the need for a huge shopping trip for everything before the festivities begin. Remember that you can even freeze essentials like bread and milk so that you don't have to trek back out to the shops again!
Stick to What You Know!
I've fallen victim so many times to trying to do too much cooking wise at this time of year and experiment with new recipes! This is probably not the best time of year to try loads of new recipes all at once.
Keep it simple and stick to what you know with the added bonus that if you are cooking family favourites then you know everyone is going to eat it!
Use your leftovers!
There always seems to be a lot of leftovers at this time of year especially after the main Christmas Day meal! Don't let them go to waste. There are loads of lovely recipes you can create with your leftovers not only saving you some money at an already expensive time of year but also leaving you feeling virtuous that you haven't wasted anything!
Here are a couple of recipes to try; Leftover Turkey, Cranberry & Brie Pie, Christmas Leftovers Salad and Bubble & Squeak Fritters.
Now that you have some tips to help keep the cooking stress free, hopefully it will help you to have more time to enjoy the festivities!
Merry Christmas and a Happy New Year to you from all at My Fussy Eater!
ORDER my new book THE FUSS-FREE FAMILY COOKBOOK out now. 100 healthy easy and quick recipes that the whole family will enjoy!