Steaming veggies in the microwave is so quick and easy using my foolproof ziplock bag method. Delicious freshly cooked vegetables that retain all their nutrients in just 3 minutes!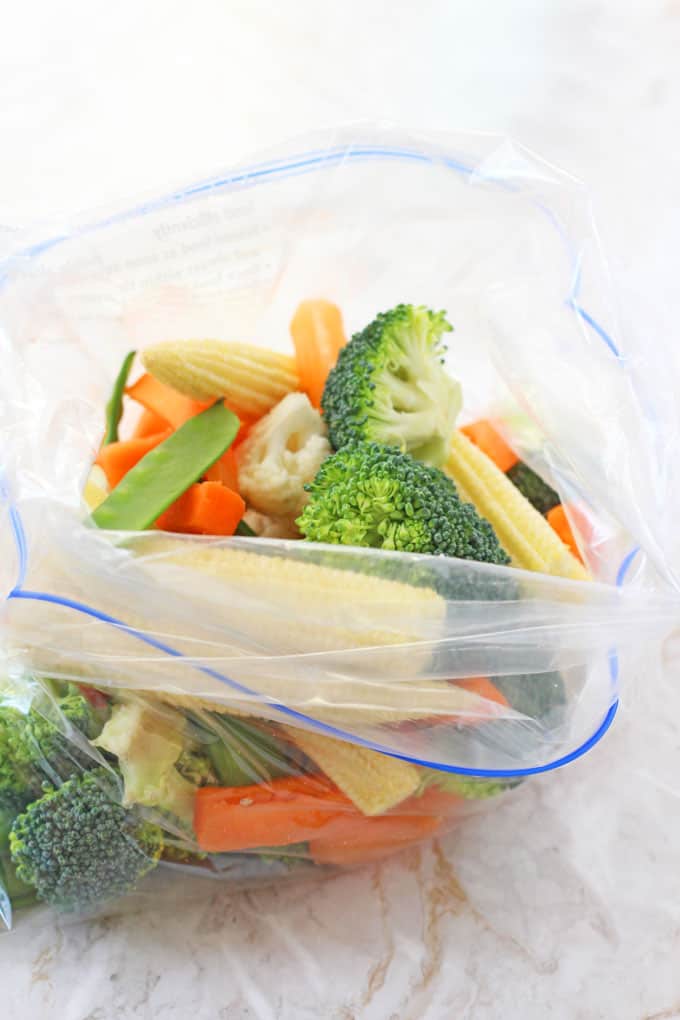 We all know that steaming vegetables is much healthier than boiling as they don't lose so many of their nutrients in the cooking process. But if like me you don't have space to fill your kitchen with yet another gadget or appliance then I've got a super easy way to steam them in just 3 minutes in the microwave. 
All you need for this is a plastic ziplock or freezer bag. Just make sure it's BPA free and safe for microwave use. You don't need to add any water, the veggies will cook in their own steam. If you would like to flavour them a bit more then simply add a knob of butter and some dried herbs. Delicious!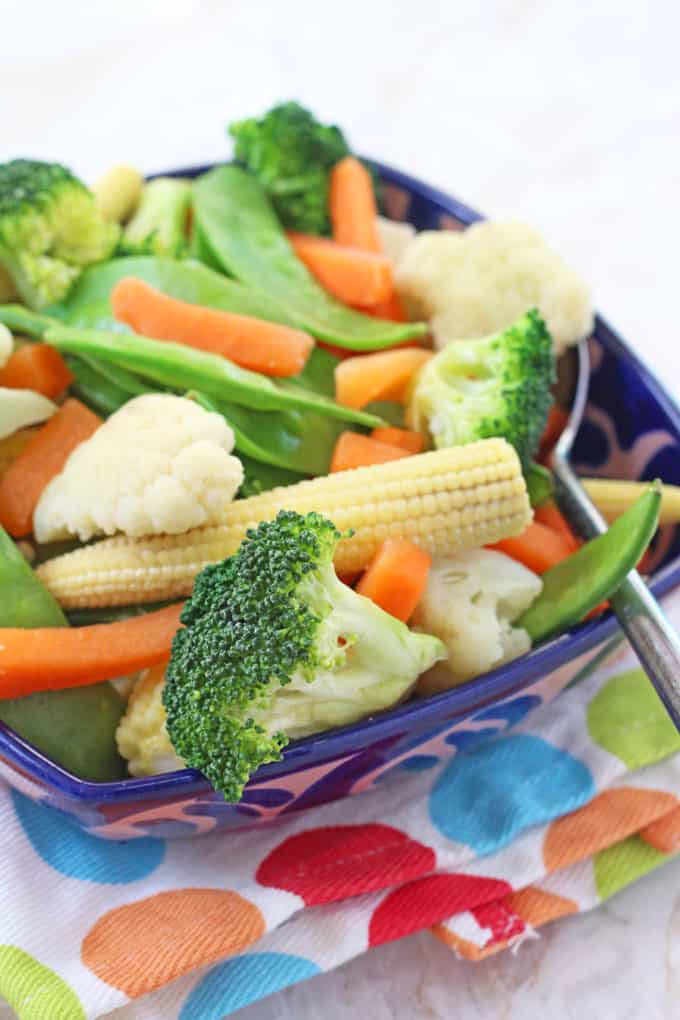 For the full recipe check out the video below (and don't forget to subscribe to my You Tube Channel to stay up to date on all my videos!).
And if you try the recipe please come back and let me know what you think, I always love to get your feedback.