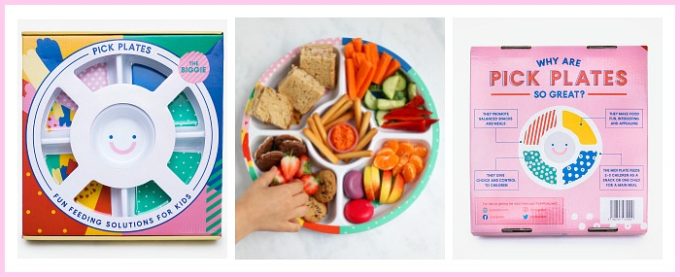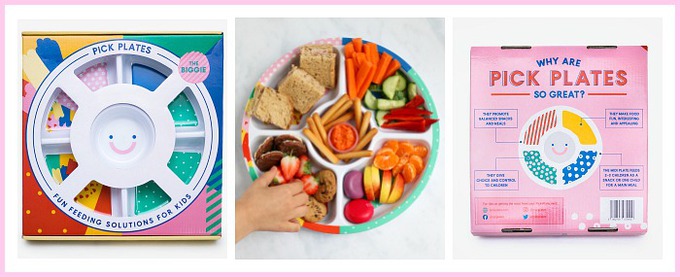 Some simple tips and advice on how you can make life in the kitchen a little easier for your family by meal planning and prepping at the beginning of every week.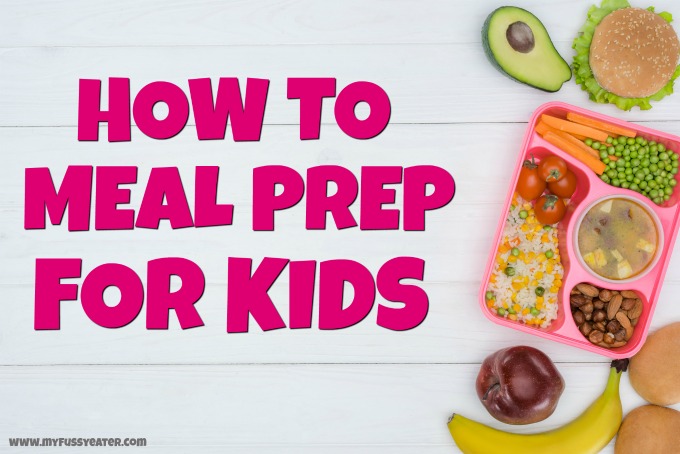 One question I get asked a lot by parents is how they can cut down on the amount of time spent preparing food.
Unfortunately feeding a family of several people and catering for all different ages, food preferences and general picky eating is never easy!
But I've found that by following some simple Meal Prep principles you can at least remove some of the stress that goes along with family meal times.
I've broken my tips down into different meal times.
Some you may be doing naturally anyway, but even adding a couple of these to your weekly routine will hopefully make life in the kitchen easier for everyone.
1. Breakfast Plan
First up is breakfast where I would really recommend writing up a Breakfast Plan for the week with your kids.
When you wake up in the morning with little time to feed the family and get everyone dressed and out the door, it can be easy to turn to easy breakfasts like sugary cereals.
But by agreeing a Breakfast Plan with your kids in advance, you all know what you will be having and you can make sure they're having a good mix of healthy options.
You can plan in some "treat" breakfasts (that's a bacon sandwich or hot cross bun for my daughter!) or just some simple cereal and toasts days too.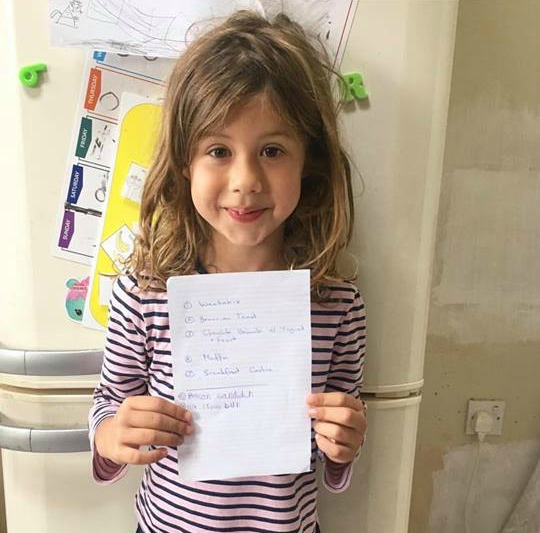 A Breakfast Plan will also allow you to get ahead and prep some of items in advance. Some great Meal Prep Breakfast ideas are:
Granola
Make a big batch of granola at the weekend that the kids can help themselves to at breakfast. It's delicious served either with milk or yogurt. Here are a couple of my favourite granola recipes:
Overnight Oats
These are the easiest recipe ever to prep. Simply chuck all the ingredients into a big bowl or jar and leave overnight. They can be eaten cold the next day straight from the fridge or warmed in the microwave.
Strawberry Shortcake Overnight Oats
Chocolate Banana Overnight Oats
Breakfast Muffins
Breakfast Muffins can be either sweet or savoury are a perfect for batch cooking and keeping in the fridge for a couple of days or even freezing.
2. Packed Lunch
Packing lunches for school every day can be time consuming and a real source of stress in the morning but there are ways of making it a little easier on yourself.
Sandwiches
Most kids love nothing more than a simple sandwich for lunch. Throwing together a quick sandwich every morning may not seem time consuming but if you pre-make all your sandwiches for the week then you'll save yourself a few minutes every morning.
Most people don't know that simple sandwiches like ham, chicken or cheese can be easily frozen.
Simply wrap them tightly with plastic wrap and place on a flat surface in the freezer for up to 1 month.
You can defrost them overnight or even pop them straight from the freezer into a lunch box in the morning and they'll be ready to eat by lunchtime.
Keep the plastic to re-use again the following week.
Leftovers
Leftover dinner such as Spaghetti Bolognese, Pesto Pasta or Risotto are perfect to serve the following day for lunch. Warm the food up in the morning then add to a food flask such as this one from Mummy Cooks.
Your kids will have a delicious and warming lunch with minimal effort and you're also cutting down on food waste.
Lunchbox Extras
At the beginning of the week you can prep all the extra bits and pieces for kids' lunchboxes.
Have a separate box or bag in your cupboard for dry snacks such a granola bars, raisins, crackers and rice cakes.
This way you know you can quickly grab a couple of snacks to add to lunches every morning and because they've been kept separate (or even hidden!), the kids won't have eaten them all!
You can also keep another box in your fridge with items such a cheese portions, cooked sausages, etc that are easy to grab and add to lunchboxes.
Fresh produce like chopped veggies and fruit can also be prepped. Have everything washed, dried and kept in the fridge, ready to quick chop up in the morning.
3. Evening Meals
Meal prepping mid-week dinners is another great way to cut down on the time your spend in the kitchen.
Meal Plan
Before you start prepping your meals for the week you need to know what you'll be eating. Sit down at the weekend with your diary or schedule and start planning for evening meals.
Work out which days you will have time to cook a full meal and which days will you benefit from grabbing something from the freezer.
Once you have this figured out you can start filling it the days with different dinner ideas. One great way to make sure your family is eating a good variety of food and nutrients is to plan a day for:
a chicken recipe;
a red meat recipe;
a fish recipe; and
a couple of veggie recipes using lentils or beans.
Batch Cook
I mentioned having food in the freezer for busy days. The best way to do this is to batch cook double portions of meals, leave to cool completely and then freeze. To defrost simply take them out of the freezer the night before and leave them in the fridge to thaw completely and then reheat.
Some kid-friendly batch-cook recipes we like are:
Prep Sides
Sides such as pasta, rice and quinoa can also be batch cooked and kept in the fridge for the next day. I know people are sometimes anxious about reheating rice so I'll link to the latest guidelines on that here.
You can also prep veggies such as carrots, cauliflower, broccoli etc. Wash and dry these veggies, chop them up and store in the fridge to add to meals during the week.
I hope this has been useful in starting to meal prep for your family. If you have any tips or advice or your own please do share it in the comments below.
Ciara xx