Make fresh homemade popcorn in the microwave with no oil using just a brown paper bag!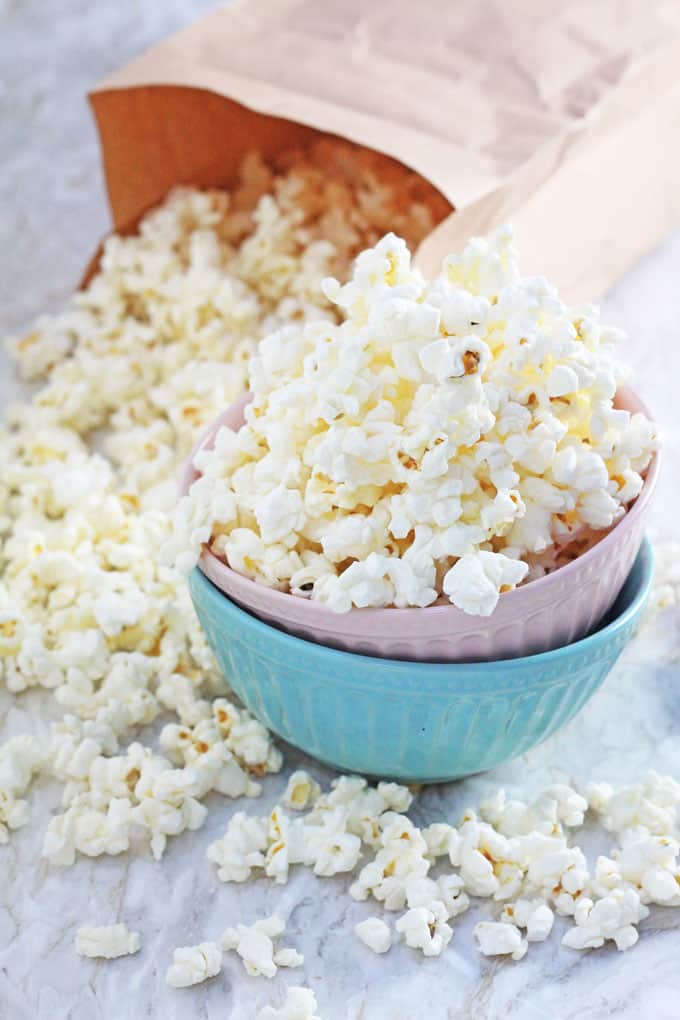 I love making popcorn as a snack for my kids. It's super cheap to make at home and is much healthier than the crisps and biscuits they usual want. One thing that used to put me off making my own popcorn however was the oil splatters and the random times I would completely burn the bottom of the pan! 
But much to my delight I recently discovered a really simple way to make popcorn… in the microwave and in a paper bag! Not only is this method super simple, it's also an even healthier way to make popcorn as you don't need any oil.
For the full recipe check out the video below (and don't forget to subscribe to my You Tube Channel to stay up to date on all my videos!). And if you try this idea yourself come back and let me know what you think!