If you child hates eating food covered in sauce then try this one simple strategy that might just change the way you serve their meals altogether!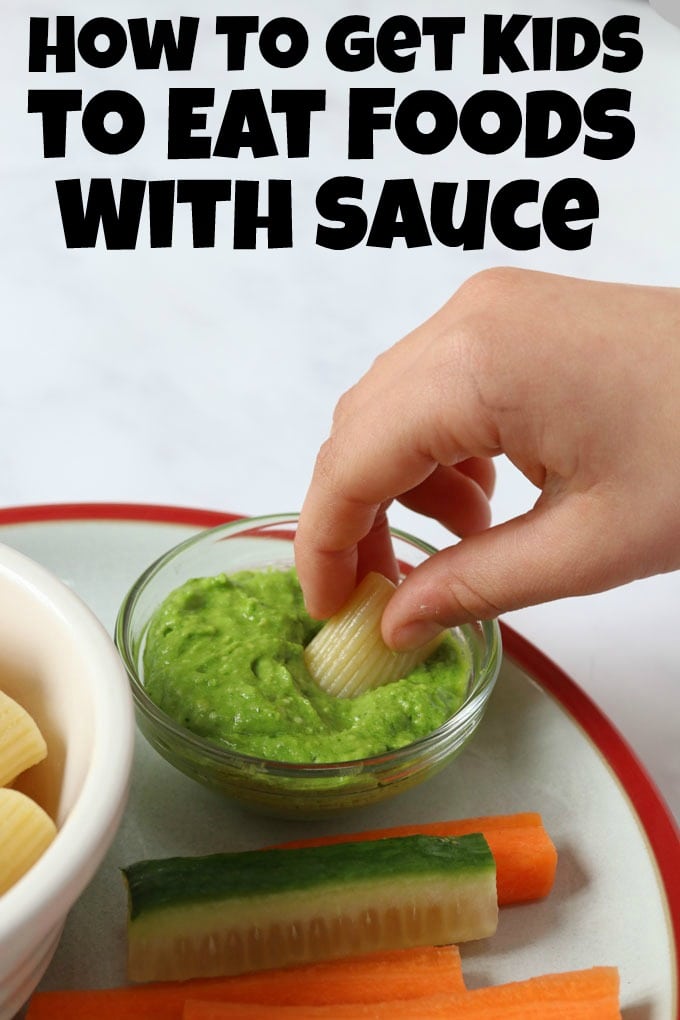 I often get asked by parents why their child refuses to eat saucy foods and what they can do to encourage them to try it. A dislike of sauce usually signifies a heightened sensory reaction to food in children.
Picky eaters will commonly have intense sensory reactions to food based on texture, taste and smell. And many children with ASD (Autism Spectrum Disorder) and/or SPD (Sensory Processing Disorder) will feel these reactions even more extremely.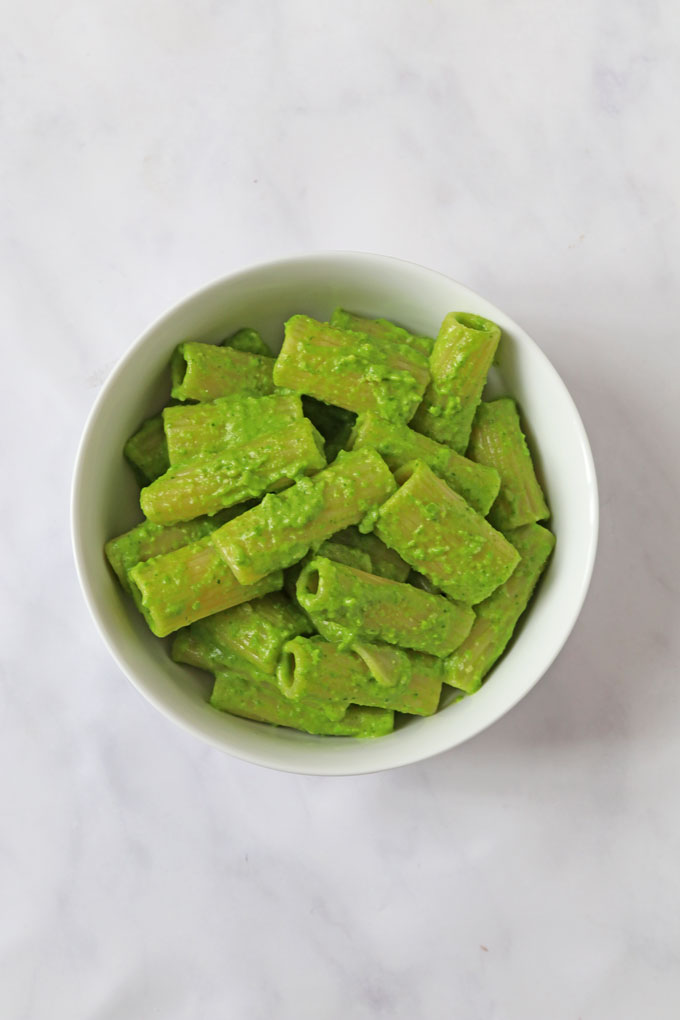 Food covered in sauce (like this pesto pasta for example) can pose a significant issue for children on the texture front. Sauce feels strange, both to touch and in their mouths. It can be sticky or slimy.
It may look smooth but can often feel grainy when eaten or contain lots of hidden "bits". For a child who feels these textures more acutely than others, it's no surprise that they often reject these kinds of dishes.
One little strategy I use to overcome this is to serve the sauce separately. This may seem overly simplistic and it by no means will solve the issues a child may have with texture, but it does serve several purposes: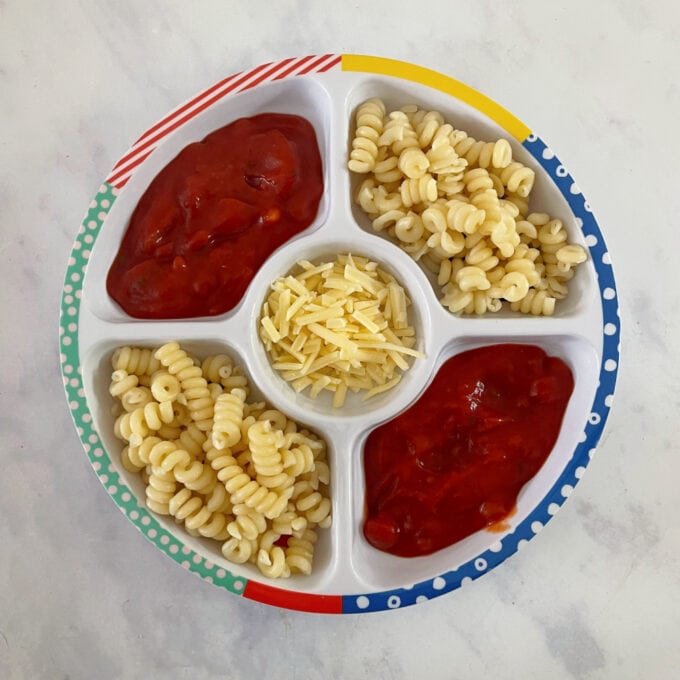 1. It gives a picky eating child control over their food. They are able to control if and how much of the sauce they eat and gives them a feeling of input into the meal, rather than it just being forced upon them.
2. It's a great way of encouraging your child to try just a bit of the sauce, without fear of it spoiling the whole meal. This can remove a lot of the stress and tension surrounding mealtimes and you can gradually work up the amount of sauce that they eat.
3. It gives you the opportunity to serve the sauce with other foods. Your child may not like pasta covered in sauce as pasta is already quite a soft food and by adding sauce it's increasing that mushy texture that they don't like. Try adding foods with different texture to the plate, like in this case crunchy carrot and cucumber sticks. You may find that they are more amenable to eating the sauce as a dip.
Feeding kids and understanding the issues they have with food can be very complex but by trying simple strategies like this you may be able to make the whole process a little less stressful for you and them both.