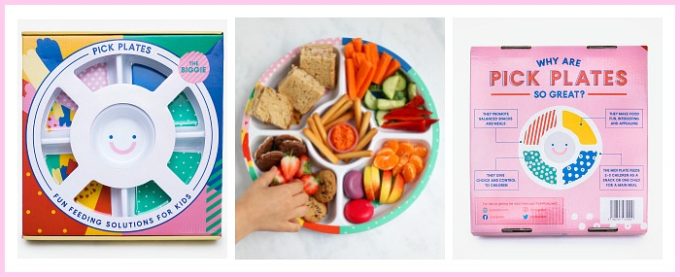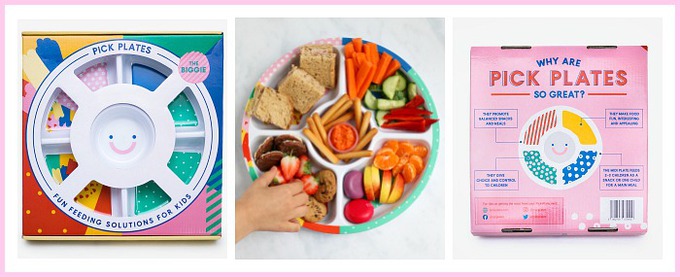 Energy Dense Recipes for Kids – These calorie and nutrient rich recipes are perfect for kids with small appetites who only eat a small amount of food at a time.
As a parent I've personally spent an awful lot of time worrying about my small person not eating enough over the years and I'm sure I'm not the only one that has!
There are all sorts of reasons why your child may not seem to be eating enough, be it a period of fussy eating, a reduced appetite due to a period of illness or even just being too tired to eat much after a jam packed day of school/nursery or play.
If you are seriously worried that your child is underweight or not growing normally then you should seek help from your GP or Paediatrican. If your child is otherwise healthy and you are just trying to get a great quantity of healthy food into them, here are my five top tips!
1. Relax!
Make mealtimes a calm, relaxed occasion and never rushed. Even though your child's lack of eating may be causing you anxiety, and as hard as it is, try to relax. Encourage them to eat well and healthily by providing an enjoyable setting in which to do so.
2. Energy Dense Snacks!
Kids expend lots of calories just in the business of growing, so it may be the case that they are not getting enough energy from three meals a day and they may need some small healthy snacks throughout the day to increase their calorie intake. I talk more about the importance of snacking in this article and here are a few energy dense snack recipes to try:
Raspberry & Coconut Energy Bites
Delicious and healthy energy bites packed full of oats, peanut butter, freeze dried raspberries and shredded coconut. A tasty and nutritious snack that adults and kids will love!
Delicious energy bars made with homemade sunflower butter, oats, flaxseed and coconut. They are the perfect nut-free snack for kids that can be popped into lunch bags or enjoyed as an after school snack!
Peanut Butter & Banana Popsicle
A super healthy, and all natural summer snack with only 3 ingredients all of which are great energy dense foods!
Delicious Oat & Raisin Cookies made healthier with reduced sugar and whole wheat flour. The perfect snack for kids after school.
3. Up the Energy Density!
If you are unable to get your small people to increase the amount of food they consume, then make sure to include healthy high calorie and energy dense foods at meal and snack times. Some great examples are: avocado, nut butters, seeds, eggs, coconut milk, hummus & bean dips and full fat dairy like cheese, yoghurts and butter. Some great recipes containing these foods are:
A creamy and cheesy dip made with chickpea and packed full of protein! A great way to get kids to eat their veggies!
Dippy Eggs with Avocado Grilled Cheese Toasties
Eggs aren't just for breakfast. These Dippy Eggs with Avocado Grilled Cheese Toasties make a tasty and quick lunch or dinner for hungry kids!
Delicious savoury muffins packed full of vegetables like spinach and peppers; perfect for a family lunch or a kids afternoon snack
A quick and easy cook-from-scratch Chicken, Coconut & Tomato Curry recipe. Super mild and suitable for kids!
Sweet Potato & Chickpea Veggie Burgers
Delicious vegetarian burgers packed with nutritious sweet potato and chickpeas and flavoured with cajun spices!
4. Bulk it up!
Bulk up mashed vegetables by adding full fat milk and cheese for additional calories or try your small person's favorite fruits in a smoothie with full fat yoghurt for a healthy and nutrient dense snack. Here are a few high energy pasta sauces that always go down well with my family:
A super easy and delicious meal ready in less than 15 mins. This Broccoli Mac & Cheese is sure to be a new family favourite!
Sneak some veggies into your kids meal with this delicious Butternut Squash Mac and Cheese recipe. Great for toddlers and baby weaning too!
A quick and easy recipe perfect for picky eaters; Creamy Avocado & Spinach Pasta with a no-cook sauce!
5. Add an Energy Dense pudding!
Make milk based puddings which are nutritious as well as a great source of energy. Puddings don't need to be unhealthy. You can make some classic favourites with natural sugars, such as these:
A delicious and healthy pudding made with chia seeds, coconut milk and fresh mango
A delicious and easy Strawberry Banana Bread recipe, made a little healthier with no refined sugar. The perfect afternoon snack for hungry kids!
These delicious brownies are refined sugar free, instead sweetened with apple and banana and a little honey. They're also packed with nutritious almonds and are gluten and dairy free!
If you liked this collection of recipes, then please do leave me a comment and a star rating below. You can also share your pictures with me on Instagram.  I always love to see your creations!
Other recipe collections you might enjoy:
15 Of The Best Healthy & Kid Approved Sauces & Dips! – 15 of the best kid-friendly Sauces & Dips perfect for getting extra vegetables into your kids!
25 of the Best Picnic Food Ideas for Kids – 25 easy and healthy picnic food ideas to take out and about with the kids this summer!
ORDER my new book THE FUSS-FREE FAMILY COOKBOOK out now. 100 healthy easy and quick recipes that the whole family will enjoy!