Gluten and dairy free, these Coconut Puffed Rice Treats are super tasty and healthy but contain no marshmallow or refined white sugar!
Rice Krispie treats have long been a firm favourite childhood snack. I think the key to their generations of success is probably in their simplicity; crispy rice cereal and chocolate… it doesn't get much easier than that! My fussy eater is a big fan and you know me, I always like to put a slightly healthier twist on things so here's my own version!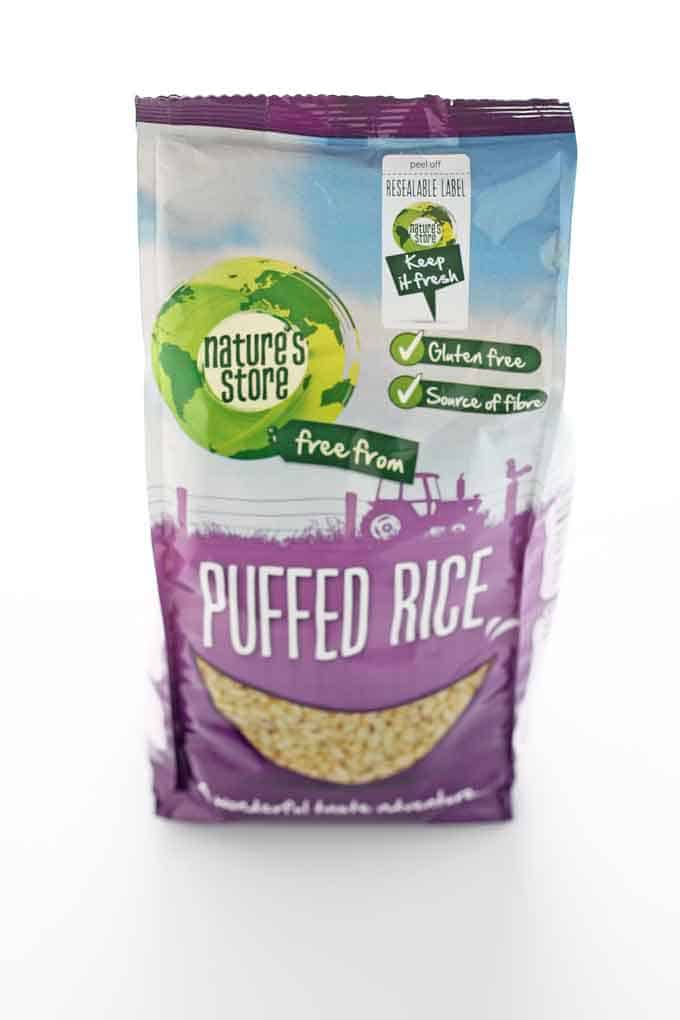 First up I've swapped the Rice Krispies for this puffed brown rice. As cereals go Rice Krispies aren't the worst in the world but they do contain some unnecessary sugar and salt (Rice Krispies are 10% sugar whereas the above brand of puffed rice is 0.7% sugar). Puffed brown rice also contains three times the amount of fibre so nutritionally you are getting a lot more.
One thing worth mentioning however is that puffed rice is usually not as crispy as Rice Krispies so your treats will have a slightly softer texture. So if crunch is important to you, it might be worth searching around for a more cripsy brand of puffed rice!
Instead of chocolate and marshmallows, these treats are bound together with a combination of coconut oil, coconut cream and honey that honestly tastes like white chocolate. It's amazing! So not only are these rice snacks gluten free, but they are also refined sugar and dairy free too (just be sure to use dairy free chocolate for the drizzle).
Oh, the drizzle…. ok it isn't entirely necessary but doesn't everything taste a bit better with a drizzle of dark chocolate on top?!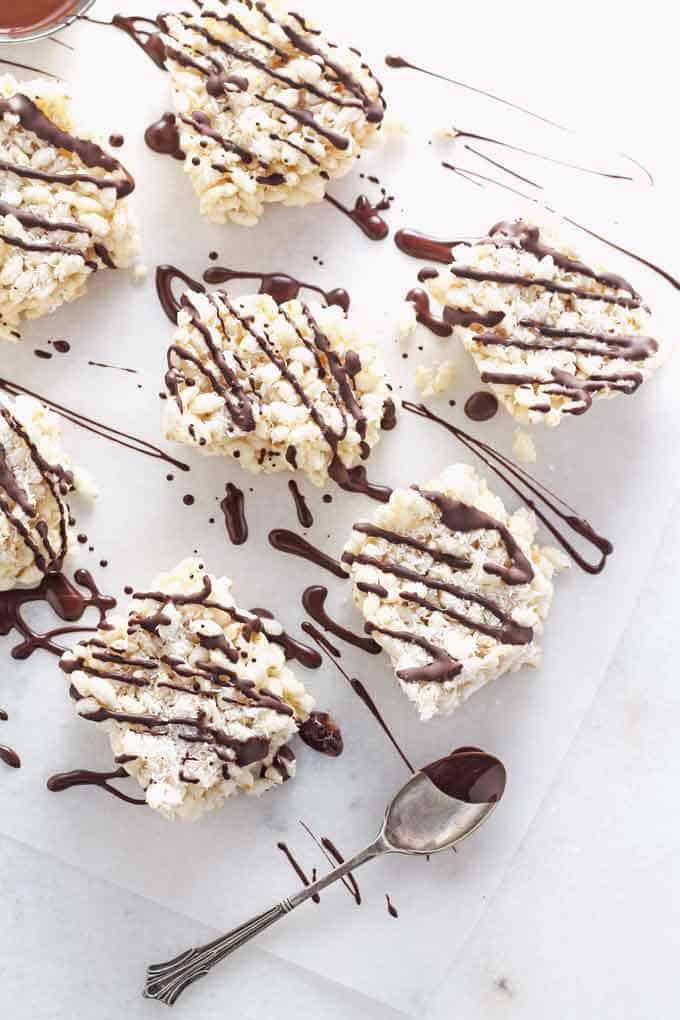 So what do you think? Is this a recipe your kids might like to get involved in making?