A delicious dairy, gluten and refined sugar free festive Gingerbread Ice Cream. The perfect snack for the Christmas season!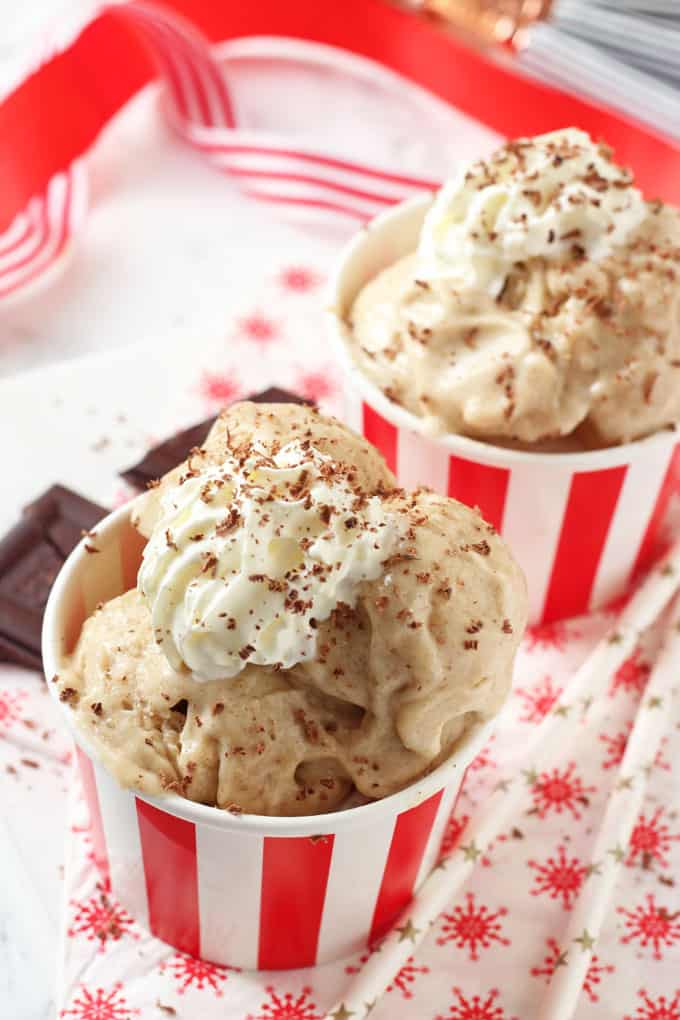 This month I have teamed up with some fantastic UK family and kids food bloggers to bring you a whole host of festive recipes perfect for anyone catering for family or friends with allergies this Christmas.
We're aiming to show you that "free from" doesn't have to be boring or overly complicated either! 
My fellow #FreeFromChristmas gang are:
–
The Top 14 Food Allergens are:
cereals containing gluten: wheat, rye, barley, oats (if not gluten-free),
dairy,
eggs,
soya,
lupin,
sesame,
celery and celeriac,
sulphites,
mustard,
fish,
tree nuts (almonds, hazelnuts, walnuts, cashews, pecans, brazils, pistachios, macadamia nuts),
peanuts,
molluscs,
crustaceans
My recipe which is free from all of these allergens is this Gingerbread "Nana" Ice Cream!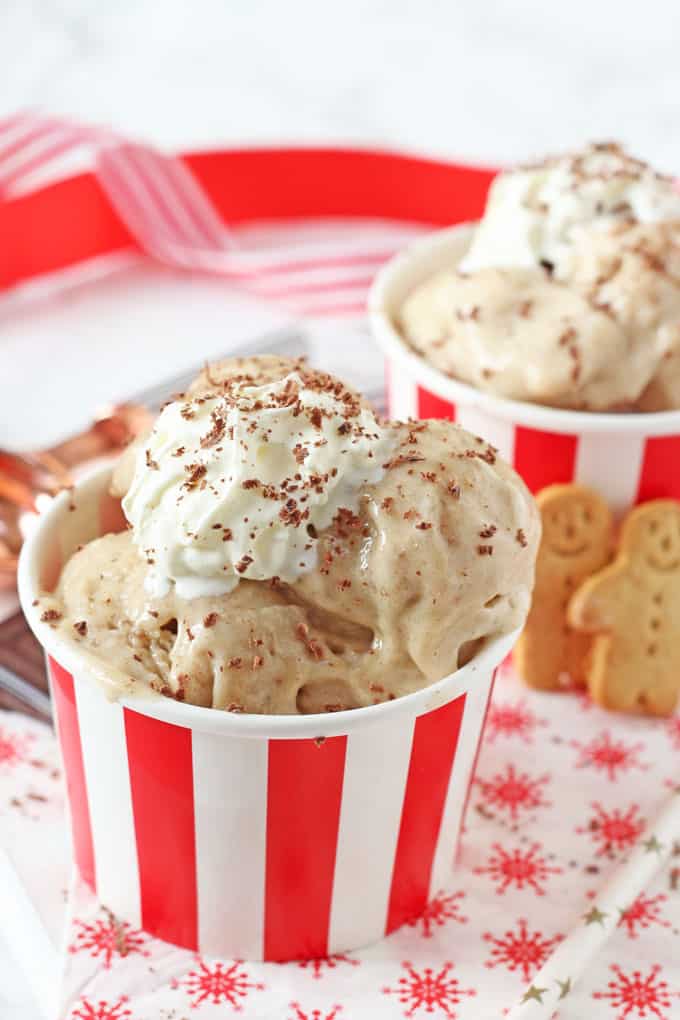 Nana ice cream is a big hit in my house. It's so easy to make with just a few frozen bananas and can then be customized with loads of different flavours and variations.
I decided to make a very festive ice cream this year by adding some tasty gingerbread flavours with nutmeg, ginger and cinnamon.
I also added some whipped coconut cream to the top and some grated chocolate to finish it off. Delicious!
This ice cream is perfect to serve up to kids at your Christmas party and will probably go down well with the adults too.
And as a bonus its super healthy, the perfect antidote to all those christmas sweets and desserts!
To see the other recipes in our #FreeFromChristmas Buffet click these links:
Le Coin de Mel's gin brined chicken or turkey
Roast carrot & cumin dip and breadsticks from The Free From Fairy
The Intolerant Gourmand's cranberry crumble bars
A tear 'n' share Christmas tree from Free From Farmhouse
Paleo Crust's bite-sized courgettes in blankets
Healthy free from chocolate brownies from Le Coin de Mel
Delicious Chilli Lime Chicken Skewers from Cherished by Me