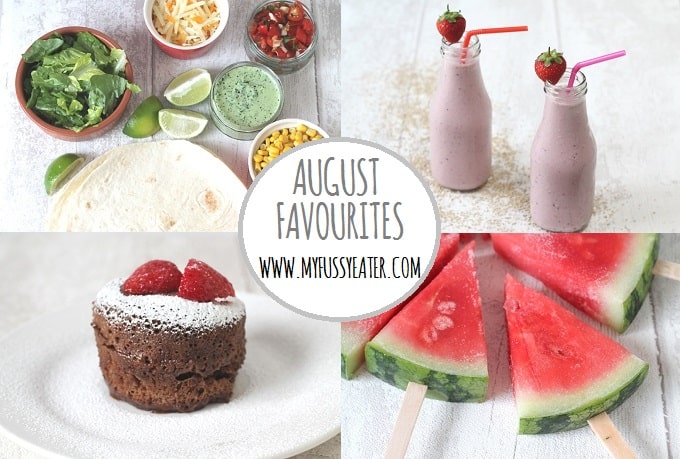 Wow, it's the end of August already. How quickly did that go? I can't believe the summer holidays are nearly over and my fussy eater will be back for her final year in nursery in just a few days. I have to say I am looking forward to getting back into a routine again. The summer has been fun but I think we are all suffering with no discernible routine to our weeks and days (hello mega tantrums!). It's been another busy month on the blog, despite me taking a bit of a break from posting recipes whilst we went to Ireland. More on that below…for now lets take a look at the top 4 most viewed recipes this month:
Crispy Tofu Fajitas – bored of the usual fajitas? Try this vegetarian option instead. I promise you won't miss the meat!
Quinoa Smoothie – if you are worried that your own fussy eaters aren't getting enough protein, this protein packed quinoa smoothie might be the answer.
Nutella Mug Cake – a super quick and comforting mug cake. You probably already have the ingredients at home for this one.
Watermelon Pops & Slushies – use up the last of the summer's watermelons with these delicious frozen pops and slushies.
My fussy eaters have been…well, very fussy this past month. Finn is really resisting weaning. He's not very interested in food and nearly every meal is a battle of wills. But we'll persevere! Aoife has been particularly picky this month too. Like I said, I think the lack of routine is affecting her whole behaviour in general, plus nearly two weeks spent away from home probably didn't help. Photo above of her eating a Little Dish ready meal to show you that sometimes I do give in and just give her something that I know she will eat!
I've mentioned in my last couple of posts that I have embarked on a month long eating programme called Whole30. I'm going to write a little more about it in another post later today so have a look out for that if you want to hear some more.
Our family holiday this year was spent in my hometown of Kilkenny. Finn was christened in the local church and he celebrated later with a joint christening / 21st party with my younger brother! We took the kids on lots of day trips around Ireland and Aoife attempted to feed some cows!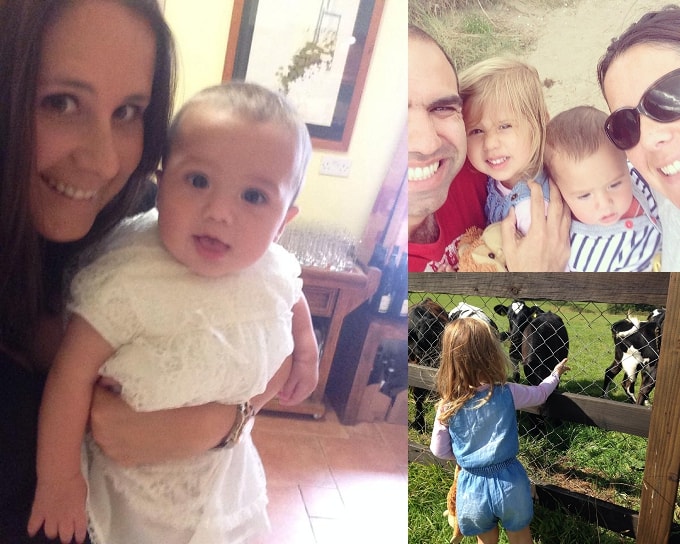 So that's been my August. How was yours?