How to create a spectacular cheeseboard to wow your guests this Christmas with Branston and the best wine pairings to serve alongside it!
(Sponsored Post)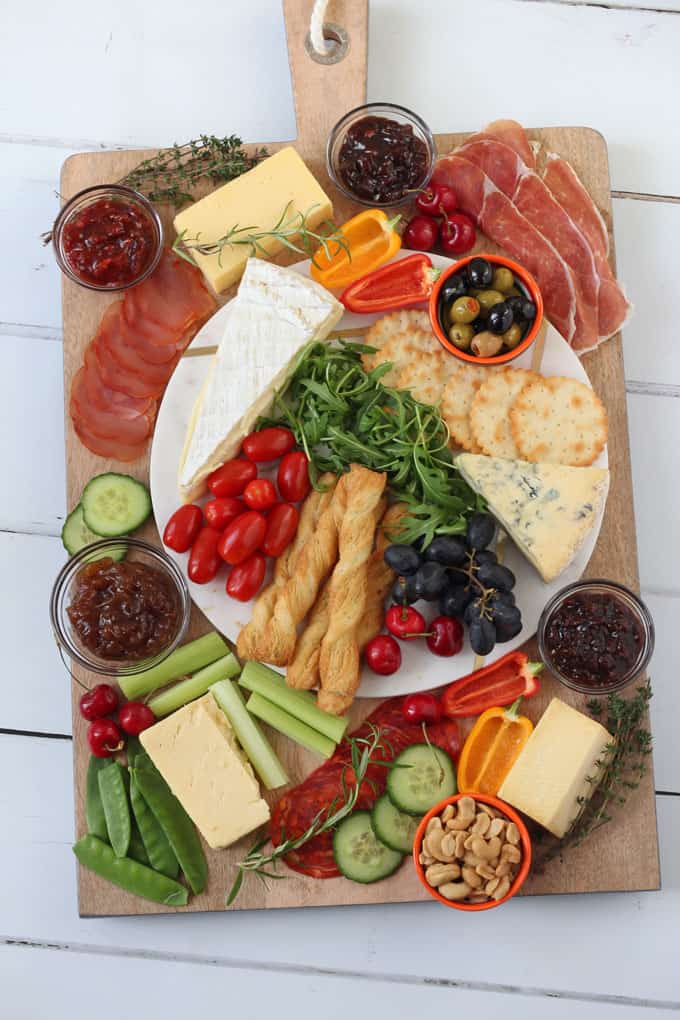 At this time of year when you have lots of friends and family to feed, you really can't beat a big cheeseboard for parties and gatherings. There's something so inviting about a giant board filled with meats, cheeses and lots of colourful fruits and veggies and it doesn't have to be difficult or complicated to put together at all. 
Last week I attended an event with Branston where I learned all about the best cheeses to serve with their pickles and chutneys and the most complimentary wines and port to serve alongside them.
When it comes to the cheese itself, I always think that sticking to the classics is best. You know what you are getting and you know that they are going to be eaten! Branston have suggested pairing the following five classic cheeses with their different pickles and chutneys and wine expert Julia Bailey has picked out the best wines and port to serve with them.
Cheddar – Branston's Small Chunk Pickle and Ravenswood Lodi Zinfandel 2014
Brie – Branston Smooth Squeezy Pickle and Royal Tokaji Late Harvest 2015
Stilton – Branston Caramelised Onion Chutney and Croft Reserve Tawny
Lancashire – Branston Original Pickle and Vouvray Domaine des Aubuisieres 2016
Edam – Branston Mediterranean Tomato Chutney and Catena Malbec 2015
Branston's Pickles & Chutneys are available in all supermarkets and the wines mentioned are all available at Majestic Wines.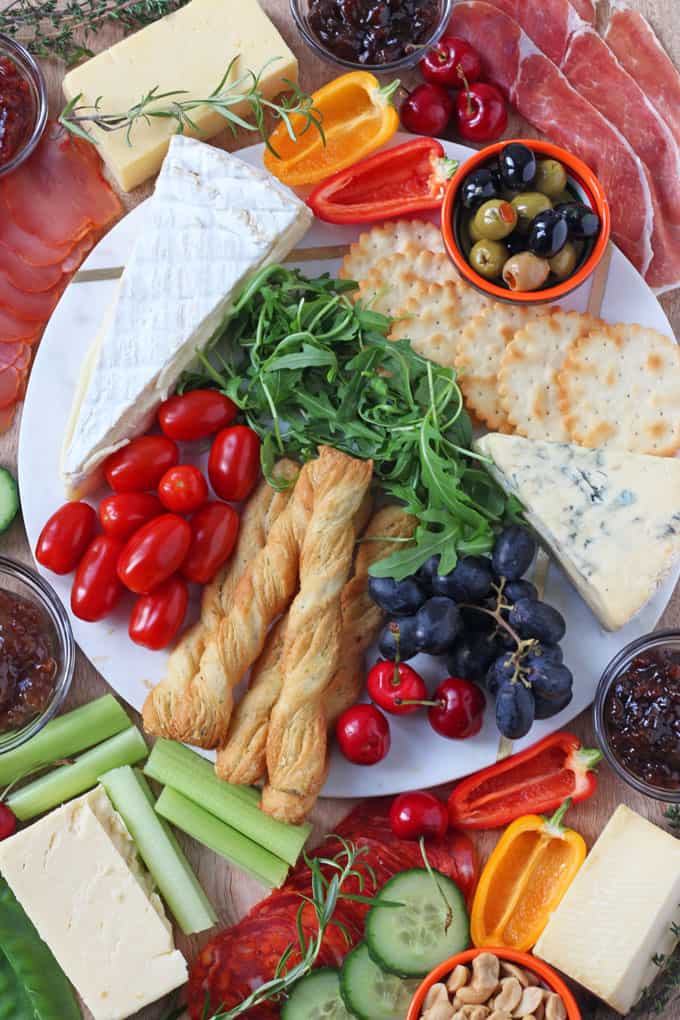 So now you know the best cheeses, pickles and wines for your board, what about everything else? I've listed below everything that I put on my ultimate cheeseboard but of course remember that it's completely customisable depending on what you like and what food you have available to you.
I generally like to serve at least a couple of types of breadsticks and crackers aswell as a nice selection of crunchy veggies and sweet whole fruits like grapes. Some pots of mixed olives always goes down well, along with a selection of nuts too.
To finish off my cheeseboard I always add a few sprigs of herbs like rosemary and thyme. You don't necessarily have to eat these but they add a lovely fragrant touch to the whole board and make it look nice and rustic!
Print
How To Create The Ultimate Cheeseboard this Christmas
---
Author:

Cuisine:

European
Description
How to create a spectacular cheeseboard to wow your guests this Christmas with Branstons and the best wine pairings to serve alongside it!
---
Ingredients
Cheese: Cheddar, Brie, Stilton, Lancashire and Edam
Branstons Pickles & Chutneys
Meats: A selection of Italian and Spanish cooked or cured meats including prosciutto, parma ham, chorizo, salami, etc.
Breads & Crackers: Breadsticks, Pastry Straws, Crackers, Crispbreads
Vegetables: Cherry Tomatoes, Cucumber, Peppers, Celery, Mangetout, Rocket
Fruits: Grapes, Cherries
Nuts
Olives
Fresh Herbs
---
Instructions
Start by placing the cheese on a large board.
Add the cured meats and then bowls of chutneys, pickles, nuts and olives.
Add the bread and crackers.
Add the veggies and fruits.
Finally add the fresh herbs.
Disclosure: I have been compensated for my time spent working on this campaign with Branston but as always all thoughts and opinions are honest and are my own.