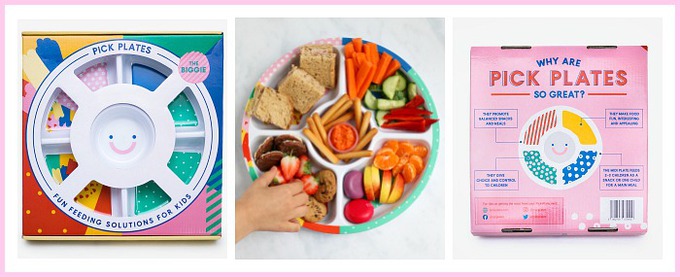 These Clementine Pumpkins are a fun and healthy Halloween snacks for kids!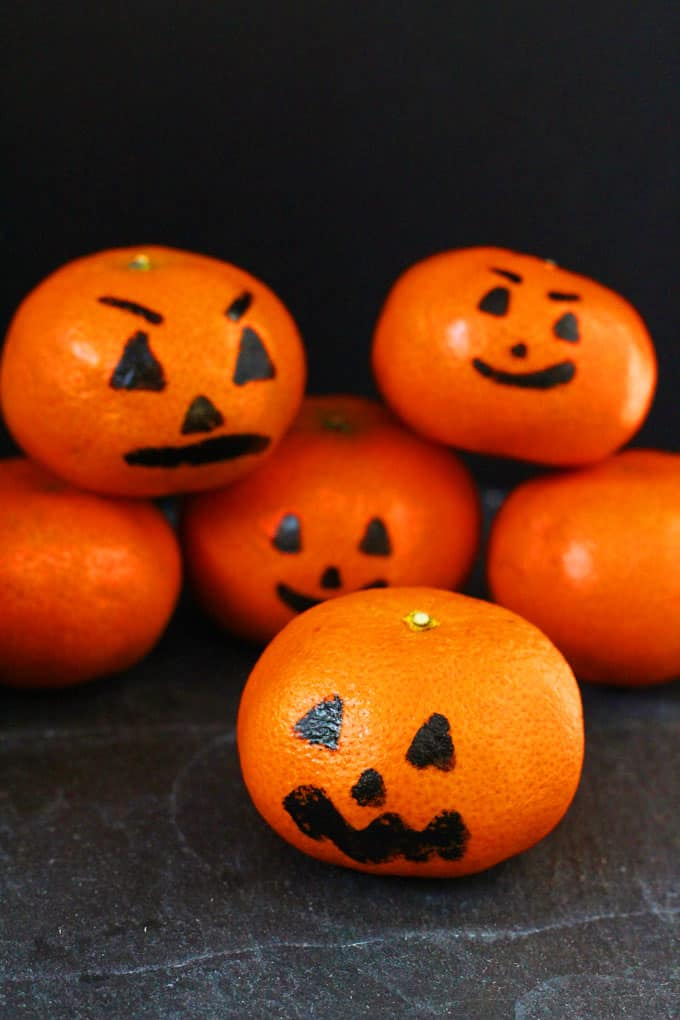 It's October now so officially time to start thinking about Halloween! Yay!
I know many parents dread Halloween as the shops are full of sugar laden sweets and chocolate for weeks on end but there are still lots of ways we can have fun with the kids using healthy ingredients…. starting with these Clementine Pumpkins! 
Clementines are abundant at this time of year. Naturally very sweet but low in sugar they make the perfect snack for kids.
They are super portable making them fantastic to have in your bag or to pop in a child's lunchbox. Nutritionally clementines are a brilliant source of Vitamin C, with just one clementine providing a full RDA of Vitamin C for a child up to 8 years of age (or two clementines for a child aged 9 and over).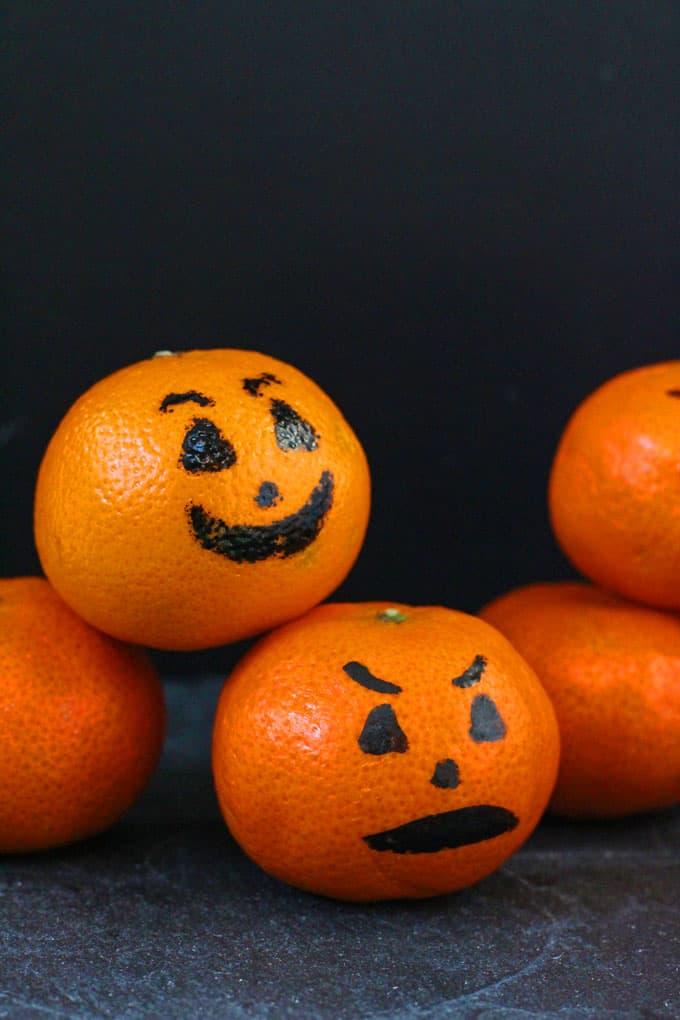 To make eating clementines a little more fun get the kids to draw some cute pumpkin faces with a black marker. Or surprise your children by popping one into their lunchbox. It's sure to get a giggle at lunch time!
OTHER RECIPES YOU MIGHT ENJOY:
Chocolate Spider Web Cookies – A simple chocolate oat cookie with a marshmallow spun spider web topping. The perfect sweet treat for Halloween!
Organix Spooky Spider Rice Cakes – These delicious spooky spiders are a fun and scary treat for your little one's Halloween party. Super easy to make, they're the perfect junk free Halloween treat!
If you try this idea please do let me know what you think. Or tag me in a picture on Instagram. I'd love to see your pictures!
PRE-ORDER my new book THE FUSS-FREE FAMILY COOKBOOK out 26th January. 100 healthy easy and quick recipes that the whole family will enjoy!