Warm and comforting, this Baked Eggs with Tomato & Chorizo recipe makes the perfect quick and easy lunch on a cold winters day
It's the first of December and we're officially in the countdown to Christmas. Hooray! While it's tempting to break out the mulled wine and festive nibbles for breakfast, lunch and dinner, I'm going to try to reign it in and still eat relatively healthy for another couple of weeks at least! 
Luckily I've discovered a new lunchtime recipe that's deliciously warm and comforting on a cold day, yet filling enough to hopefully stop me from reaching into that tin of christmas choccies by the afternoon.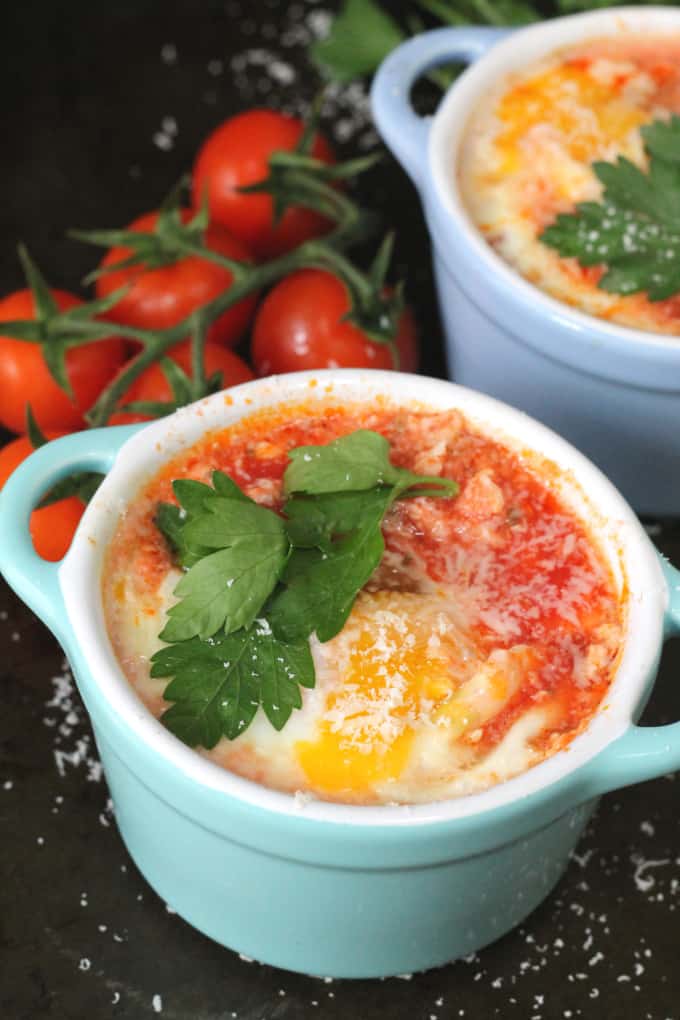 I am a bit of an egg fiend and can be quite particular about the way that they are cooked, but I was really chuffed with how this recipe turned out and can see myself making Baked Eggs a lot over the coming months.
I used chorizo in my recipe, giving the tomatoes a bit of a spanish kick but you can of course leave it out to make a vegetarian option or substitute the chorizo for bacon or another meat. You can also use some different herbs and spices, depending on your taste buds.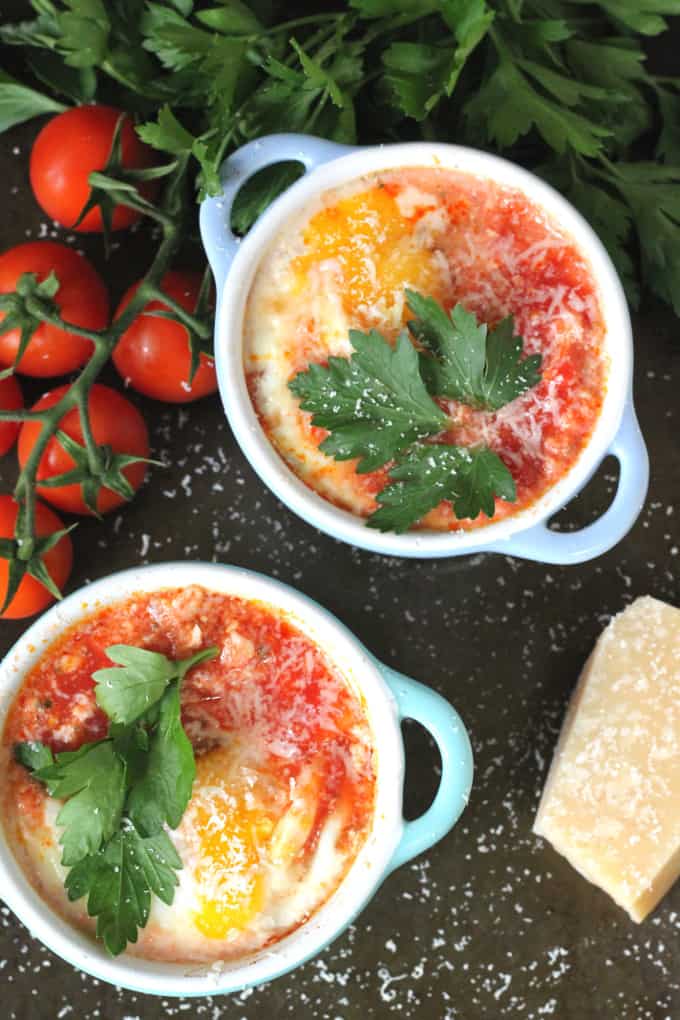 I served my Baked Eggs with raw carrots and celery dipped into the mixture but if you eat bread some crusty bread would work wonderfully too. They are best eaten hot straight from the oven as the egg will begin to change in texture slightly if they are left to go cold or reheated.
Enjoy!