Get back to school ready with these easy family friendly recipes. Our back to school meal plan is perfect for the whole family and all the recipes are super simple to make!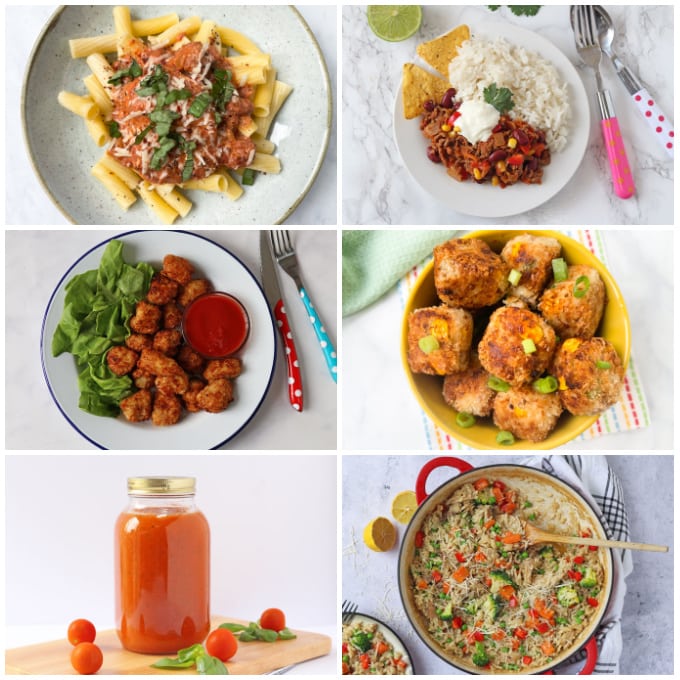 Hi! It's Bianca here and with the end of the school summer holidays looming, thoughts at the My Fussy Eater office are turning to the return of more structured days!
And the return of after school clubs and juggling school drops offs, pick ups, after school clubs and work!
That first week of term always seems like a bit of a baptism of fire after 6 or so weeks of slower paced days so with this in mind, we are determined to get a bit organised beforehand where we can!
One thing I always find helpful in managing the back to school chaos is getting our meals sorted and having a plan in place for the week ahead.
So in a bid to hit the ground running next week I've put together a meal plan for our first week back at school.
Here's the family dinners we will be having next week!
Monday
It's almost a guarantee that the kids will be exhausted after their first full day back at school, not to mention starving since they won't have had access to the constant snacks they seem to request during the holidays, so I want to have something that I can pretty much serve straight away! That's where this Slow Cooker Sun Dried Tomato & Chicken Pasta comes in!
If you're after more slow cooker recipes, then check out our Slow Cooker Recipe Index for ideas for your meal plan!
Tuesday
Tuesday brings the return of after school clubs for us, so we eat a little bit later on these days but I still need something that I can cook and serve in less than 30 minutes so this kid-friendly Chilli Con Carne recipe is perfect!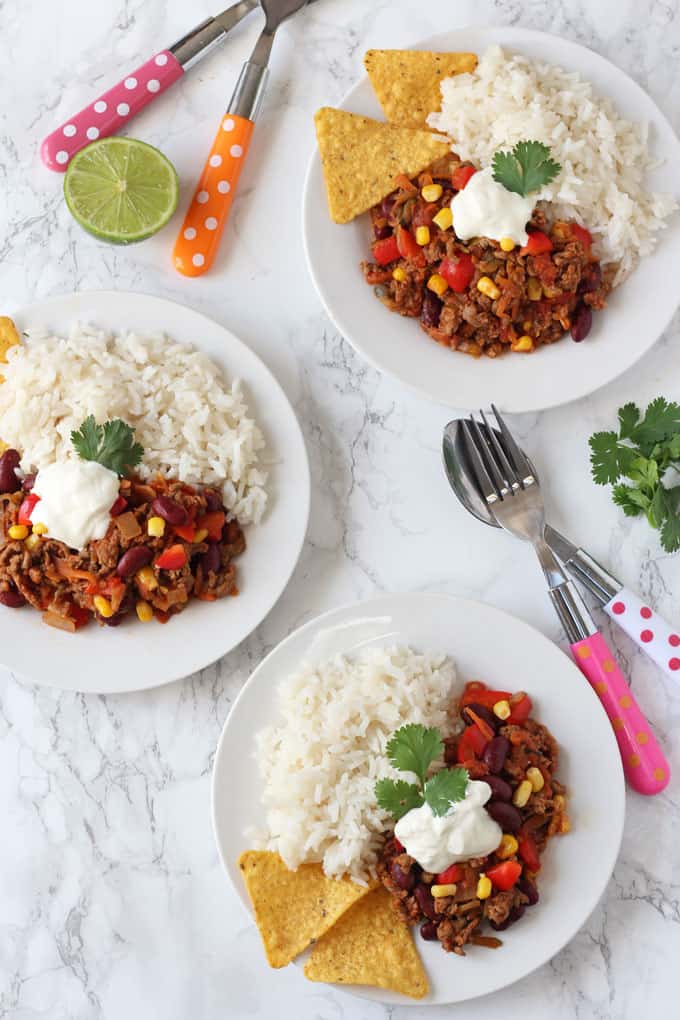 But if Chilli isn't really for you, then you could try any of these other 30 Minute Recipes.
Wednesday
Chicken Nuggets always go down a treat in our house so we'll be having these Homemade Chicken Nuggets made in the air fryer to make them a little bit healthier. I'll be serving them with salad for the grown ups and crudités and picky bits for the kids!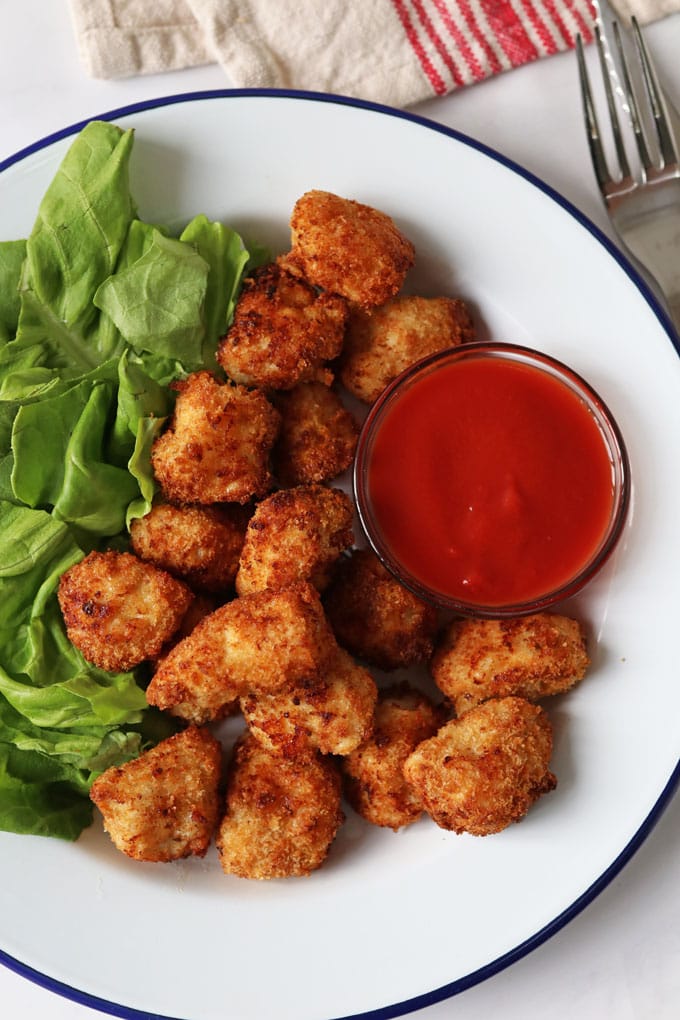 Thursday
I love fish but it can sometimes be a tricky one to get kids to eat especially fussy eaters but these Tuna & Sweetcorn Bites are a great introduction to fish for kids! I'll be serving these with a side serving of peas.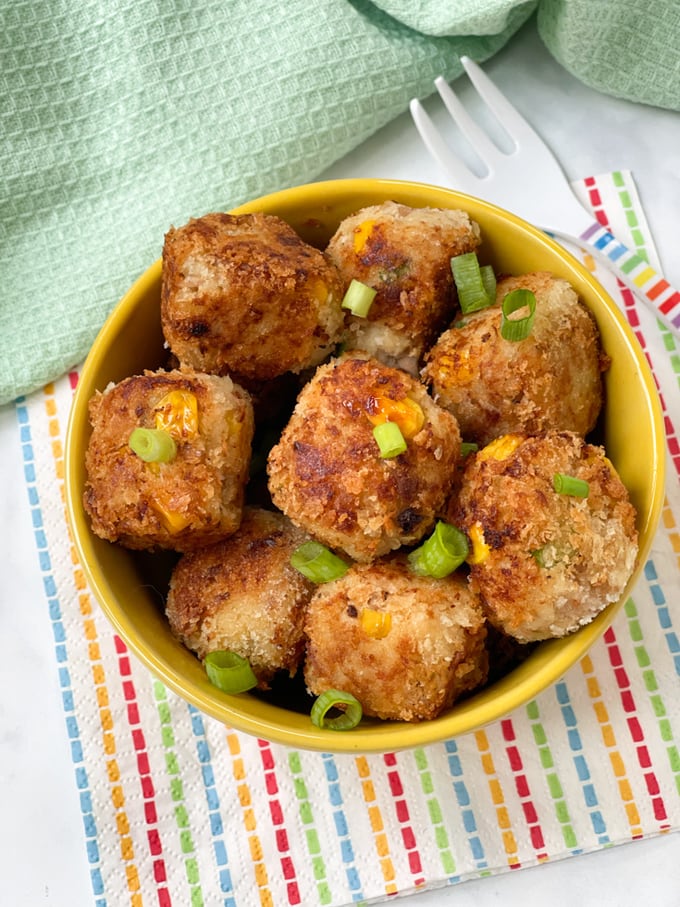 Friday
We would often have a takeaway on a Friday night but in a bid to save some money over the coming weeks I'm going to plan some homemade Fakeaway style meals. And first up is homemade pizza! Pizza is a favourite in our house but I also wanted to make it a little bit healthier, so as well as making our own pizza bases with the 2 Ingredient Pizza Dough Recipe from the We're Hungry Cookbook, I'll be using this Hidden Veggie Tomato Sauce for the pizza sauce to sneak in some veggies!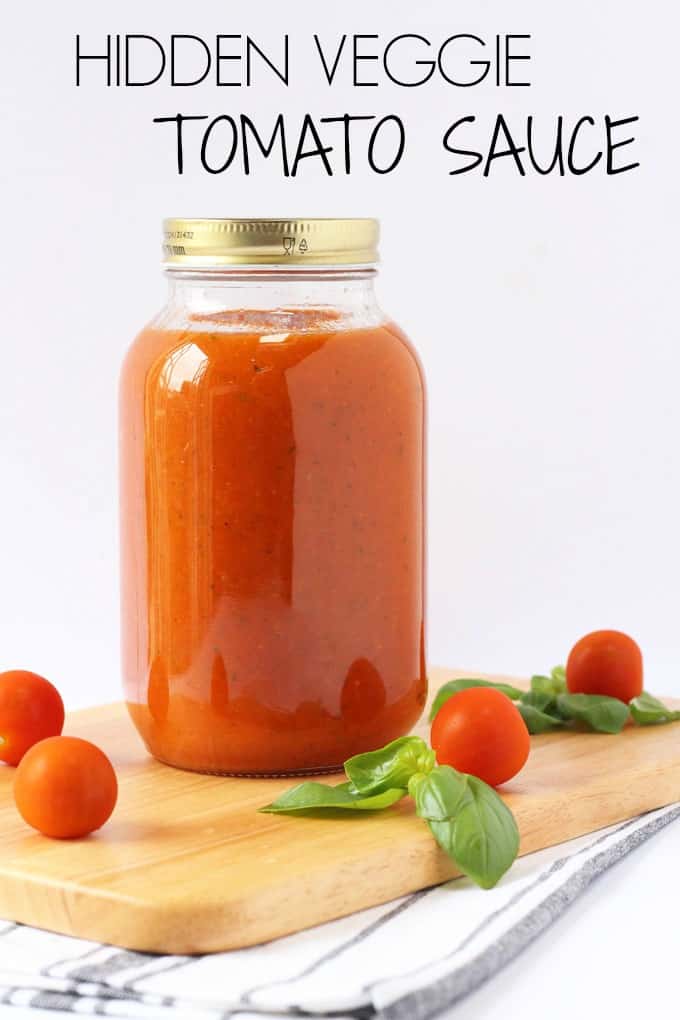 If you're after some more ideas for how to sneak some vegetables into your kids, then check out our other Hidden Veggie Recipes!
Saturday
We are out on Saturday with friends for lunch so dinner will be a more casual affair and most likely be a smaller picky style dinner like the one below!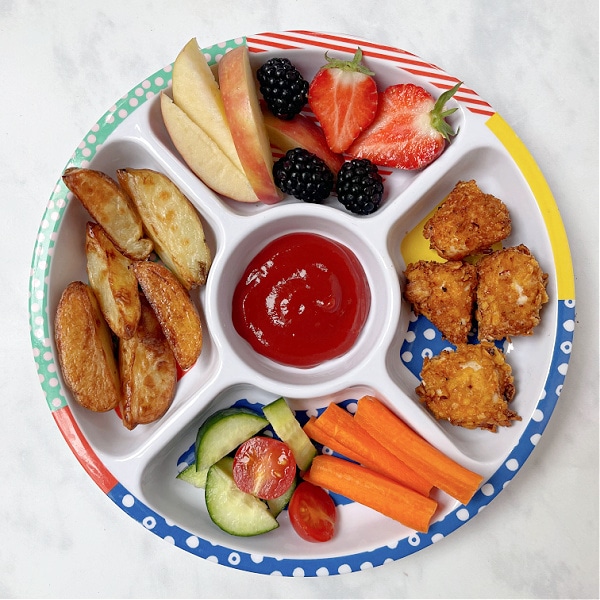 Sunday
It seems like an age since we had a roast, so on Sunday we will have roast chicken. It also means that I can make this Leftover Roast Chicken Risotto next Monday so a double win! I know that some kids aren't huge fans of roast dinners, so if you struggle to get your kids to enjoy a roast, check out my post on How To Serve Roast Dinners to Fussy Eaters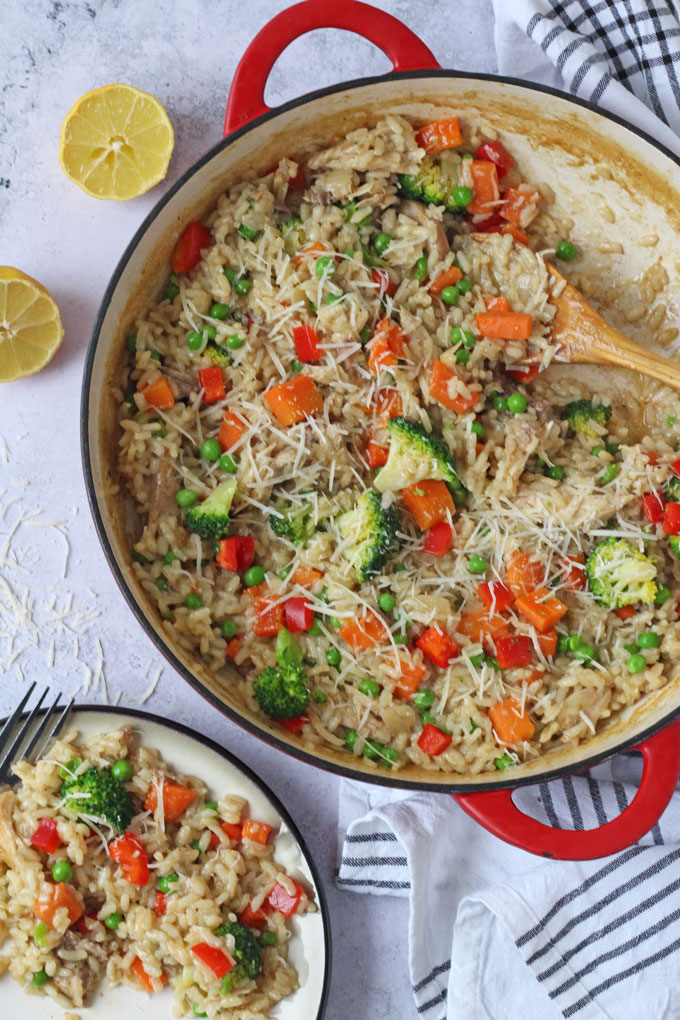 Meal Planning App
If you're looking for a meal planner for your phone then why not check out my App. It has over 300 healthy family recipes, all using simple ingredients.
Recipes can be searched by meal type (Breakfast, Lunch, Dinner etc), by Diet (Gluten Free, Dairy Free etc) and also by category (Pasta Dishes, Slow Cooker Meals, etc).
The App also allows you to create shopping lists.
Buy it now via the App Store and the Google Play Store
Happy back to school everyone!