If you need breakfast inspiration then try these 7 Healthy & Filling Breakfast Toasts! Delicious and nutritious breakfast toast ideas for kids that are both healthy and filling!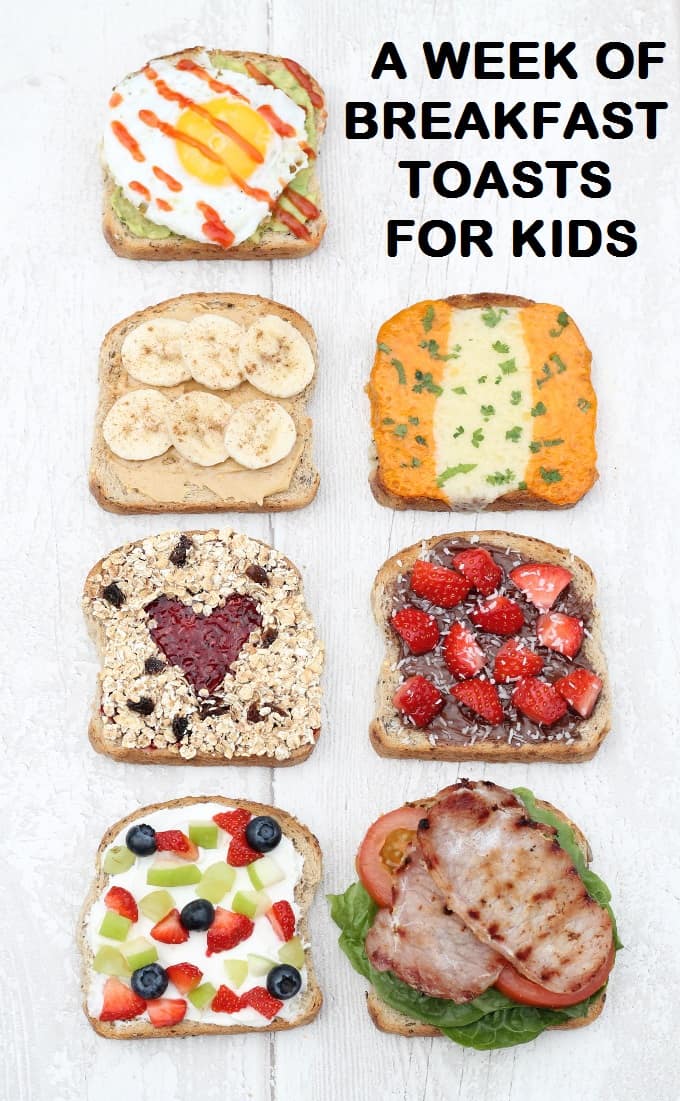 Picture the scene…it's morning time, the kids are sitting obediently at the kitchen table, fully dressed, hair brushed, tucking into a healthy breakfast and chatting excitedly about the day ahead.
Yeah we've all seen that…ON TV! If your house is anything like mine then the early hours of the day are a far cry from the picture perfect scene I've just described.
It's more along the lines of a tired and narky pre-schooler demanding to watch Frozen at 7am, a husband pulling apart the washing basket for his gym kit, a baby screaming for his morning bottle and a fraught mother praying that there's some milk left for breakfast!
Ok, so maybe I'm being a tad dramatic but I bet the average family's mornings are not the calm and peaceful affair that advertising would have us believe.
Truth be told breakfast is the meal with which I struggle the most for inspiration.
I don't have the energy to tackle my fussy eater head on without at least two cups of coffee in me and so I usually resort to our two breakfast staples – toast and banana or porridge.
Of course there's nothing wrong with these breakfasts but I know how important variety and choice is for developing good eating habits.
And so the week of breakfast toasts was born! I decided to create a week long menu of quick and easy breakfast toasts for kids that are healthy and filling.
The bread I used is a high fibre seed batch but you can of course use any toasted loaf or even baguette.
Monday: Mashed Avocado with a Fried Egg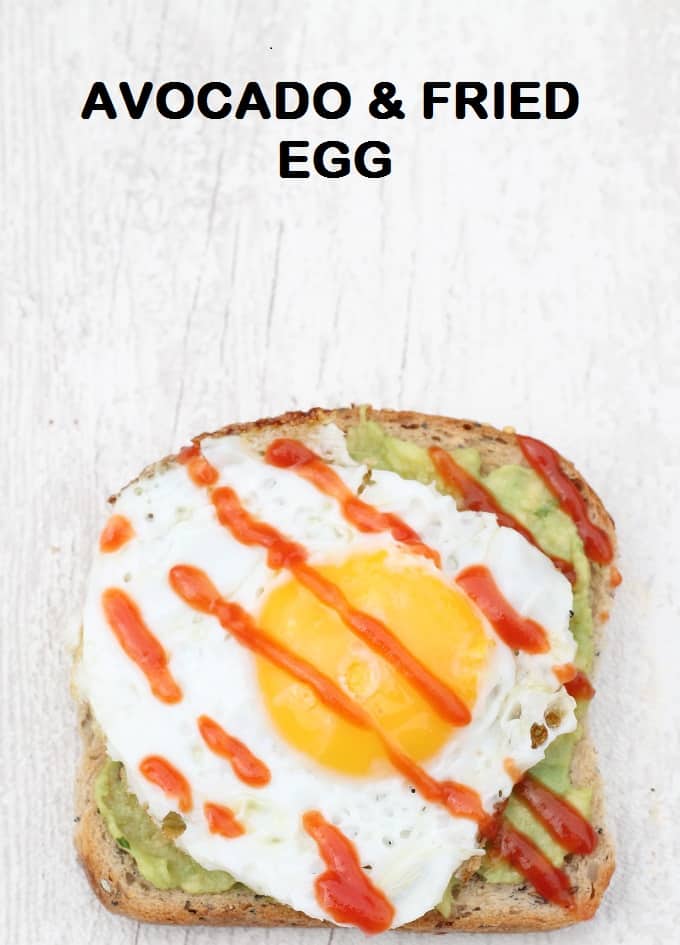 Start the week right with this delicious combination of creamy mashed avocado topped with a crispy fried egg.
I cannot eat fried eggs without ketchup so this breakfast toast must be splattered with a big dollop of the red sauce!
Avocados are a powerhouse of nutrition, packed full of healthy fats and more protein than most other fruits and vegetables.
Tuesday: Peanut Butter, Banana & Cinnamon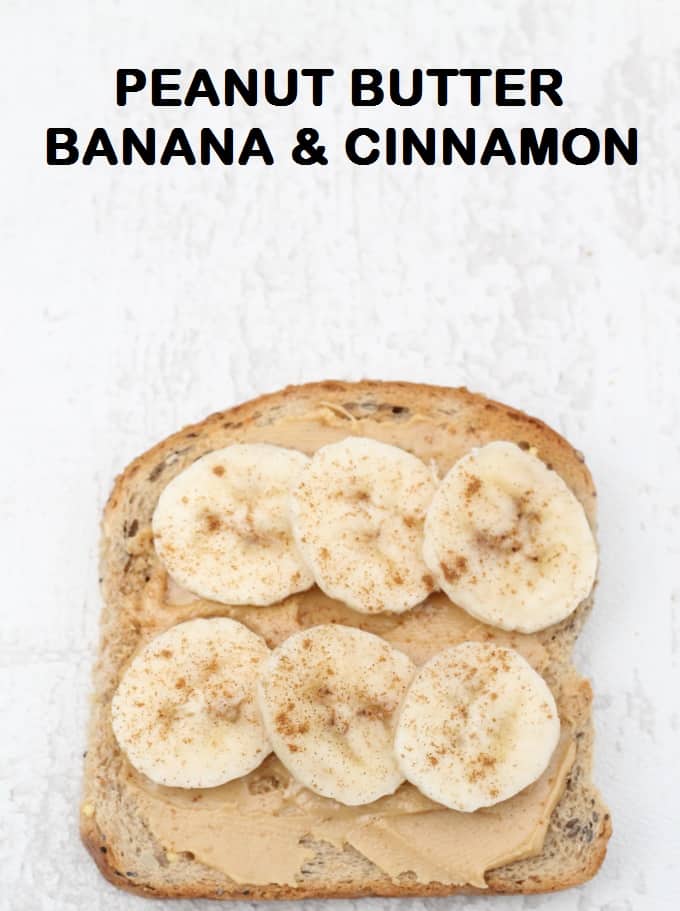 The classic combination of peanut butter and chopped banana needs no introduction.
It provides the perfect balance of proteins, fats and carbs for sustained energy to keep your kids alert all morning. I like to top it with cinnamon for an extra kick!
Wednesday: Raspberry Jam & Toasted Oats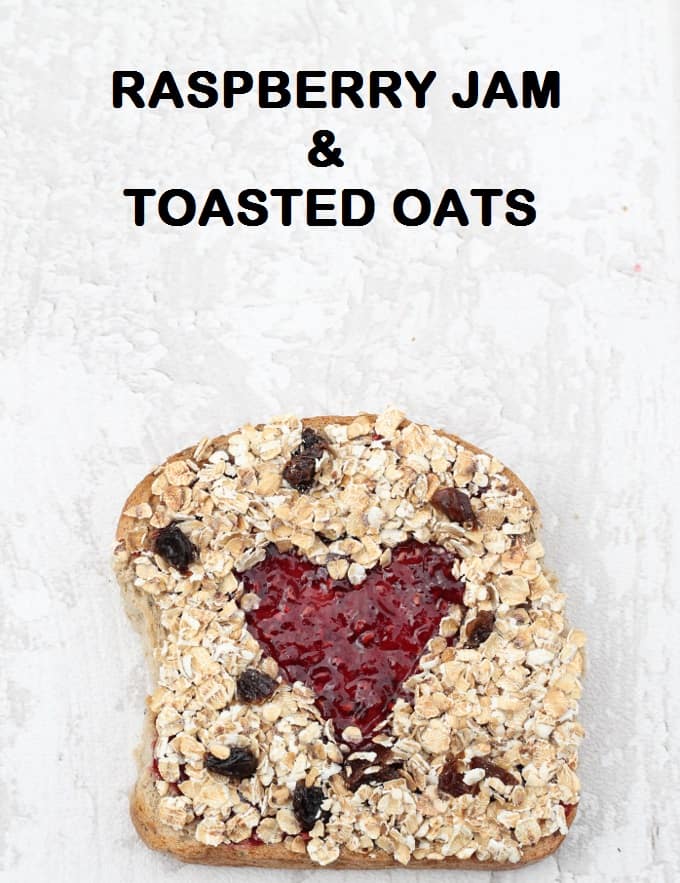 I got into my head that I wanted to create a crumble type topping for toast. I played around with the recipe a bit and eventually found the perfect combination of raspberry jam topped with toasted oats and raisins.
To toast the oats simply layer a baking tray with some oats and a small sprinkle of light brown sugar.
Bake in the oven at 200c for approx 5 minutes. Add the raisins once the oats have cooled.
You can toast the oats in big batches and store in an airtight container for a week.
Thursday: Cream Cheese & Fruit Salad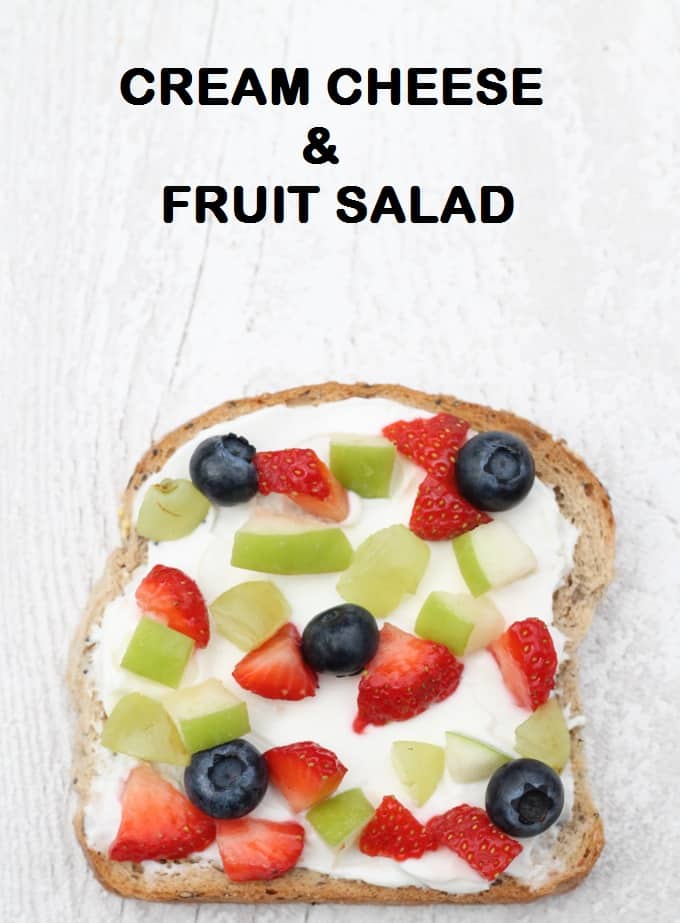 This is another relatively new breakfast toast for me.
The combination of rich cream cheese with sweet fruit makes this toast seem almost dessert like. Mmmm…dessert for breakfast!
If the cream cheese is a little sharp for fussy eating taste buds then add a swirl on honey on top.
Friday: Two Cheese on Toast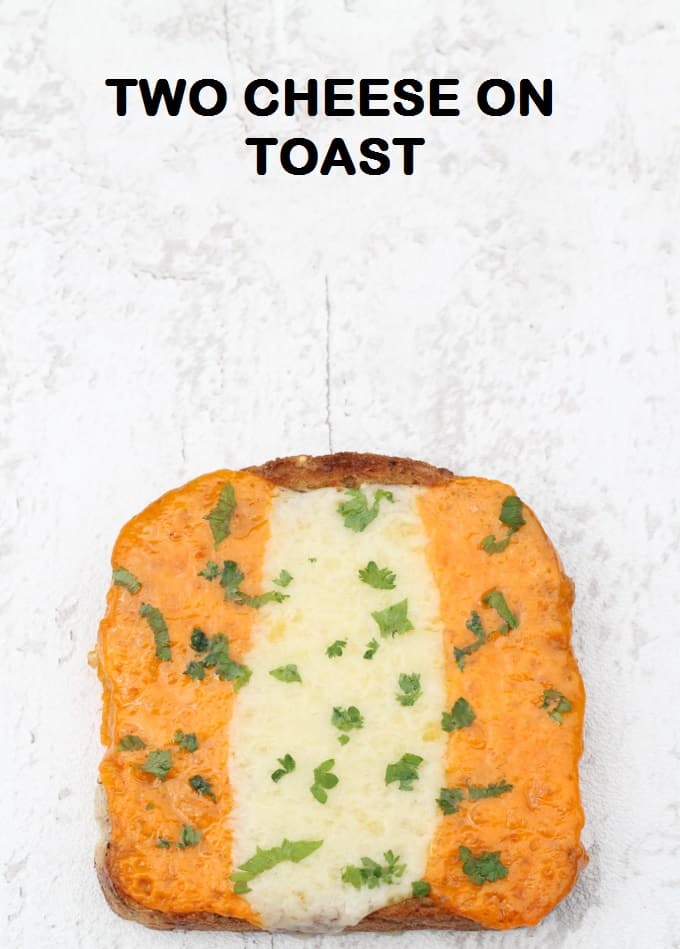 This is an old favourite of mine. Two slices of Red Leicester and one slice of mature cheddar popped under the grill until melted and bubbling.
I call this my patriotic cheese on toast because of the colours (green, white and gold for Ireland!)
In reality I could eat this toast anytime of the day, not just for breakfast!
Saturday: Nutella with Strawberries & Coconut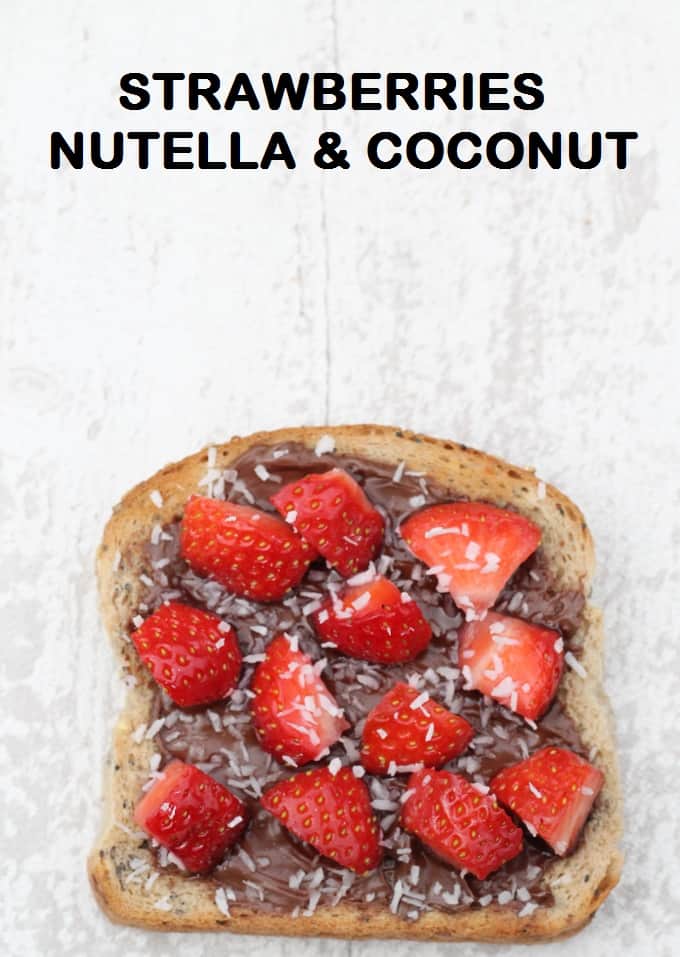 This is another breakfast toast that tastes almost dessert like.
Decadent and rich Nutella with fresh chopped strawberries and sweet desiccated coconut.
Although Nutella does have some nutritional value I wouldn't give it to my fussy eater for breakfast every day, simply because of the amount of sugar in it. But I see no harm in serving it up as a weekly Saturday morning treat.
Sunday: Bacon, Lettuce & Tomato
It wouldn't be the weekend with some bacon on the menu for breakfast.
A BLT is another tried and tested combo on toast and a favourite in my household. The smell of frying bacon is sure to rise even the laziest of kids from their beds on a Sunday morning!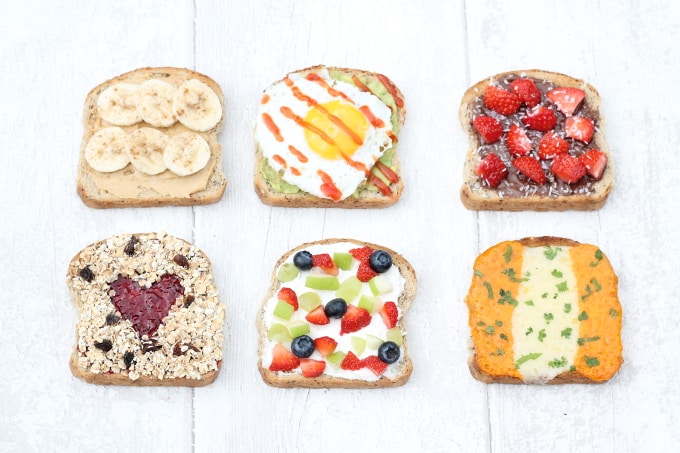 Do you have a favourite breakfast toast that I can add to my list to try?
If you liked my 7 Healthy & Filling Breakfast Toasts ideas, then please do leave me a comment and a star rating below. You can also share your pictures with me on Instagram.  I always love to see your creations!
OTHER IDEAS YOU MAY ENJOY
Peanut Butter Toast & Fruit Breakfast Kebabs
Make breakfast time a little more fun with these Breakfast Kebabs made with peanut butter on wholemeal toast and fresh fruit.
Breakfast Banana Split For Kids
This breakfast banana split for kids is a quick and easy breakfast idea that they are sure to love and will want to help you make!
ORDER my new book THE FUSS-FREE FAMILY COOKBOOK out now. 100 healthy easy and quick recipes that the whole family will enjoy!