Whip up a super speedy dinner for the family with these 5 minute Veggie Pitta Bread Pizzas!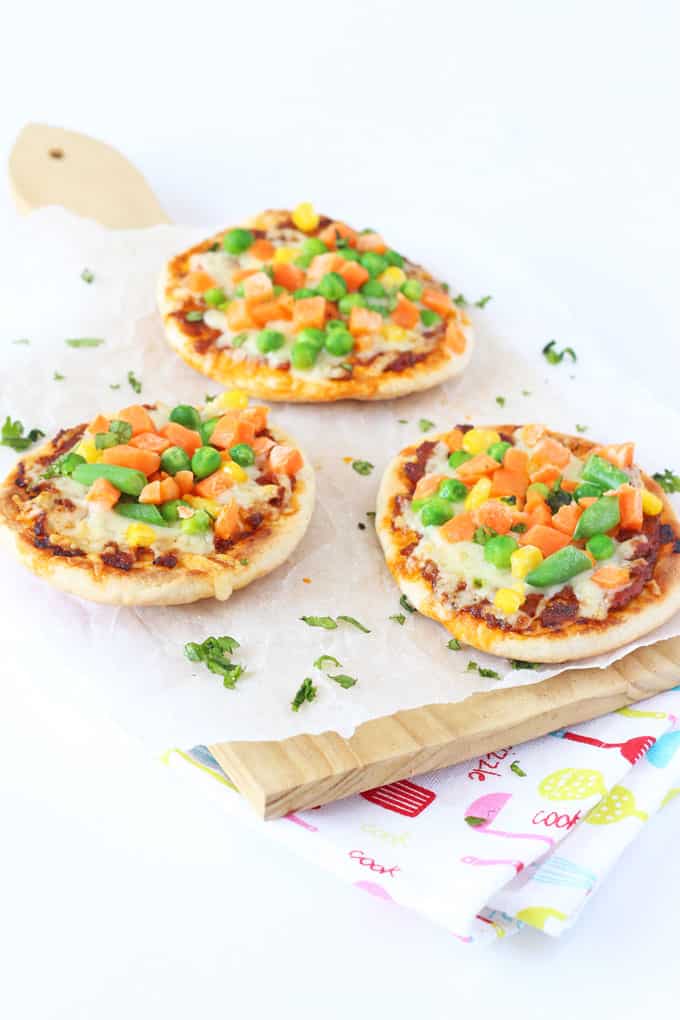 We all have those days where we get to 6pm, the kids are screaming for dinner, you haven't made it to the shops that day and you are staring blankly into a bare fridge wondering what on earth you are going to feed them. Or is it just me? I hope not!
Days like this I turn to my trust Pitta Bread Pizzas. They are basic and are certainly not going to compete with proper homemade pizzas, but it does mean you can get a quick, easy and cheap meal on the table without having to resort to a takeaway menu.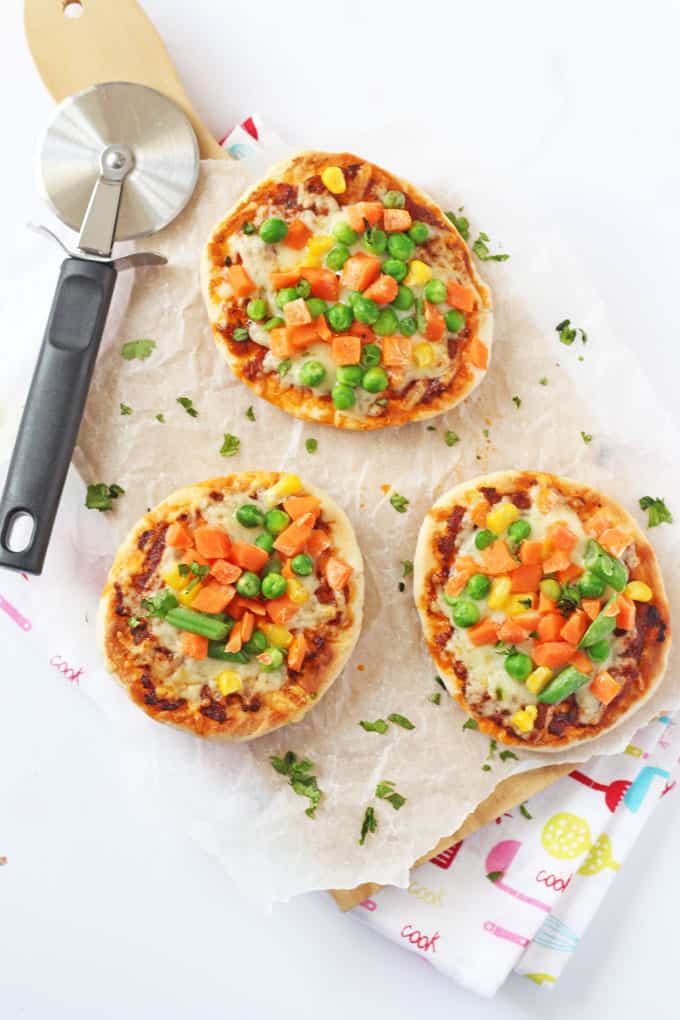 Mini pitta breads are a fantastic product to have at home and I always have a packet stashed in the freezer. I use them for sandwiches, cut into fingers to serve with dips and of course for these pizzas.
Frozen vegetables are another freezer staple of mine. No peeling or chopped required, they cook in just one minute and I feel a little better knowing the kids are at least getting some kind of vegetables with their meal!
For some more quick and easy meal ideas check out these recipes:
Tortellini Skewers 30 Minute Lasagne Dippy Eggs & Soldiers 20 Minute Risotto
For some more super speedy pizza recipes from around the web try:
Spring Vegetable Pitta Pizza from Hungry Healthy Happy
Low Calorie Tortilla Pizza from Planet Veggie
Easy English Muffin Pizza from Eats Amazing
Healthy Taco Pizza Cone from The Petite Cook