A quick, easy and super delicious lunch whipped up in just 5 minutes using Germanto Spicy Gouda Cheese Cubes.
Sponsored Post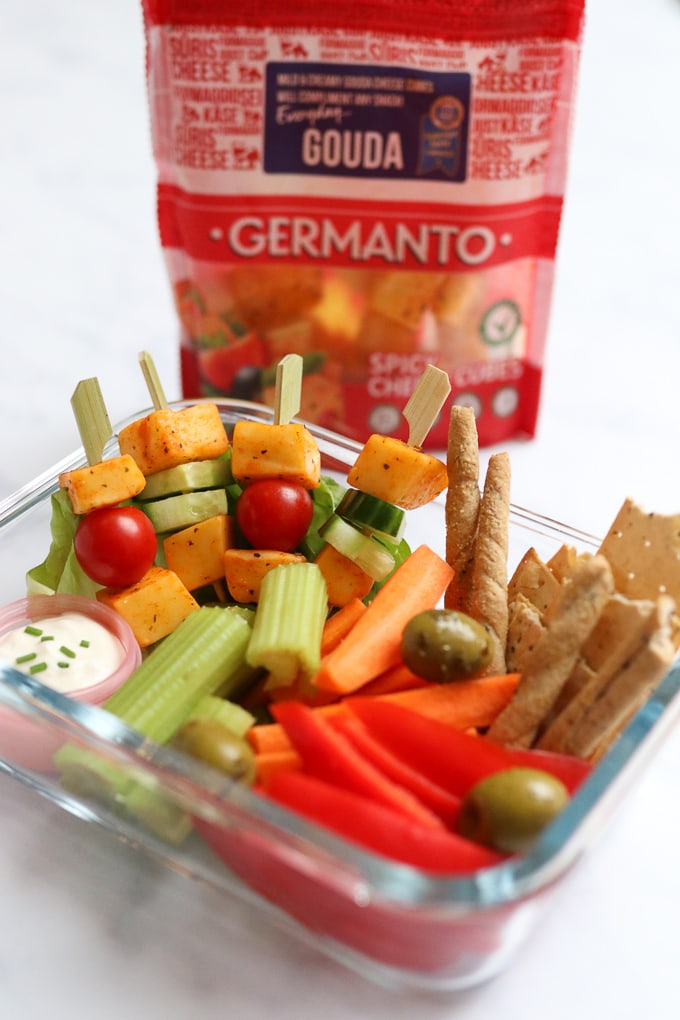 I spend most of my time talking about kids food but it's important to remember once in a while that us adults sometimes need a little effort put into our meals too.
For the past 5 years I've worked at home, so throwing together something for lunch has always been relatively easy.
But a couple of months ago I got a small office about 10 minutes drive away, where I work 2 or 3 days a week.
The office is in the middle of the countryside and is so calm and peaceful. Great for getting my head down with writing and recipe planning but not so great when it comes to lunch time as there are no shops or cafes nearby!
So when Germanto got in touch to see if I wanted to try out their Spicy Gouda Cheese Cubes I thought it would be the perfect opportunity to create a quick and easy but really tasty packed lunch for adults.
Germanto Cheese Cubes are made from fresh cows milk and vegetarian rennet, making them suitable for vegetarians.
Only 100% natural ingredients are used, with no artificial colours or flavours involved.
The come in re-sealable bags to retain their freshness once opened. Germanto cubes are best 'rested' out of the fridge for a short time before eating, to allow the full flavour of the cheese to develop, perfect for packed lunches!
It may be Autumn now but that doesn't mean that we have to stop eating fresh and vibrant foods that are still abundant at this time of year.
I decided to use Germanto cubes to make some delicious cheese skewers served alongside lots of colourful raw veggies, crackers and breadsticks and a dip.
Ingredients I used:
Germanto Cheese Cubes with tomatoes/cucumber
Lettuce
Celery
Carrots
Red Pepper
Olives
Crispy flatbread crackers and olive breadsticks
Chive mayo dip
But the beauty of this lunch is that you can add whatever ingredients you have at home.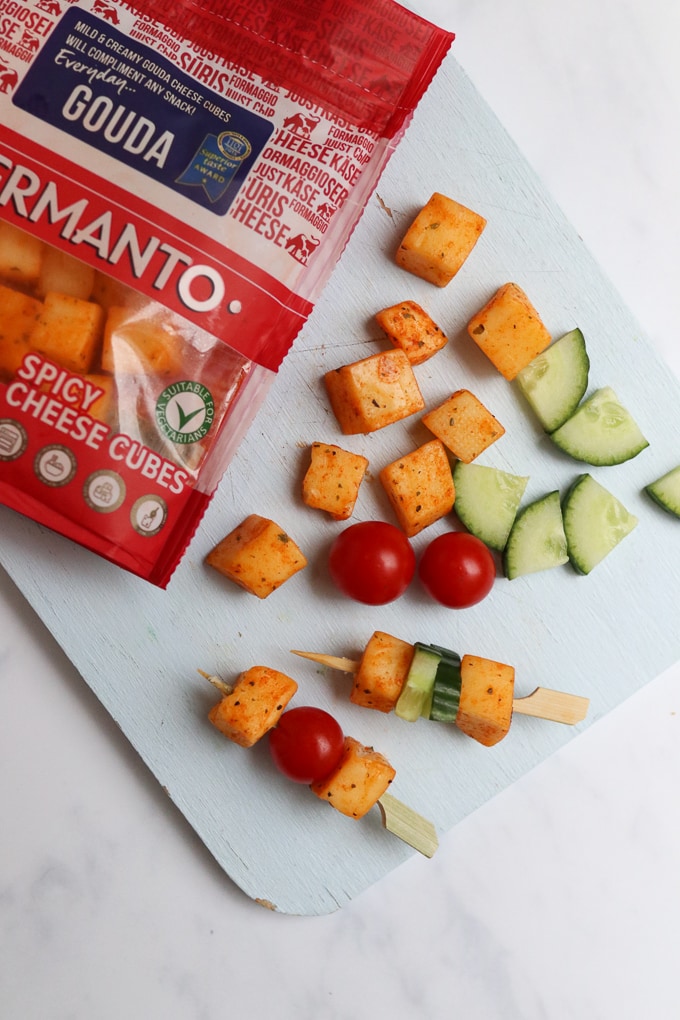 For the skewers I used some mini wooden skewers (these are reusable if you wash and dry them).
They're so easy to make, simply take the Germanto cheese straight from the package ready cubed and add to the skewers with cherry tomatoes and slices of cucumber.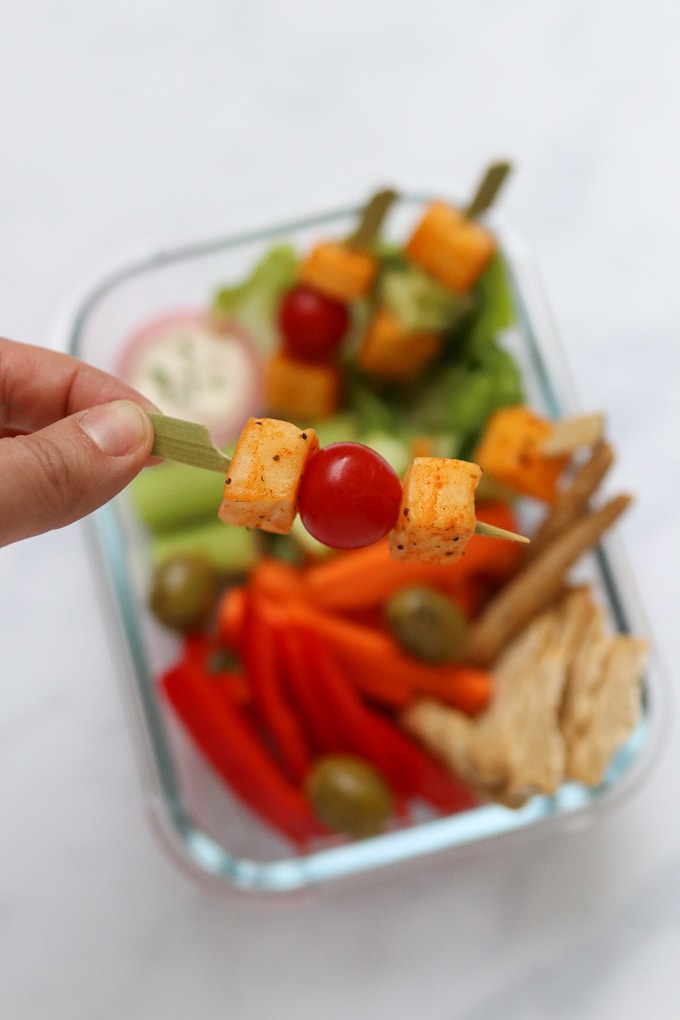 Other ways to use Germanto Cheese Cubes:
In a wrap;
In a pasta salad; or
Stirred into risotto for a mildly spicy kick!
It's so versatile and a brilliant product to have in your fridge. Germanto can be found in the chiller cabinet in Sainsburys amongst the world foods and costs on average £1.00 per pack.