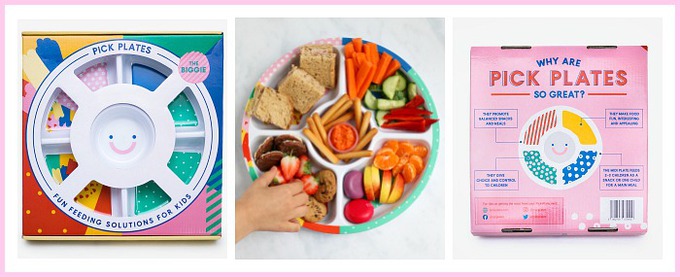 25 Delicious & Healthy Avocado Recipes That Kids Will Love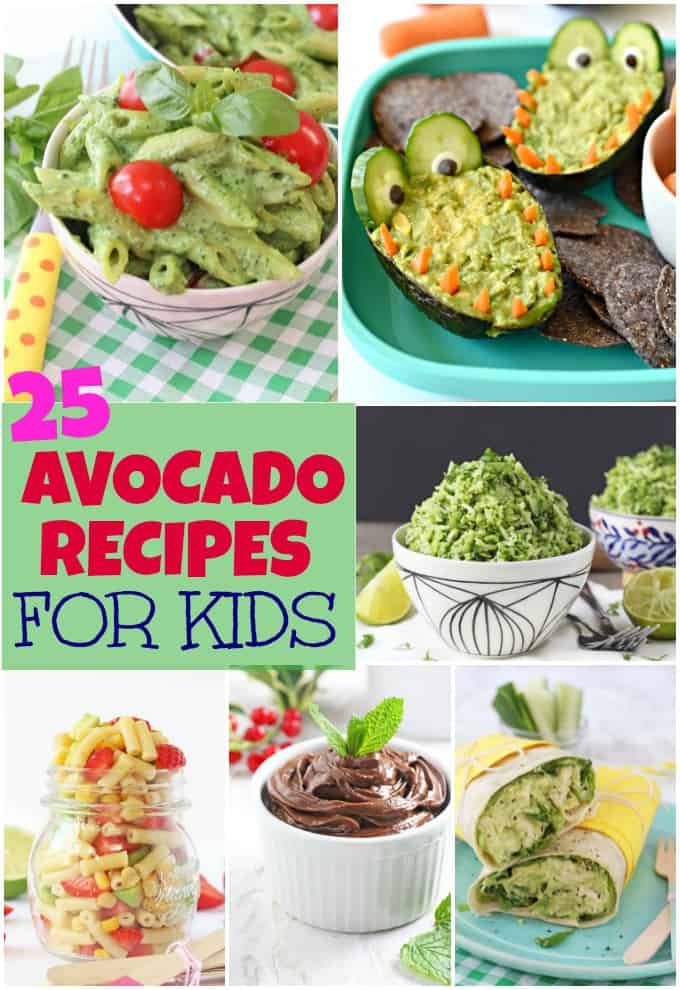 We all know the power of the mighty avocado. Packed with heart healthy monounsaturated fats and fibre, they even contain more potassium than bananas!
As adults we know that avocados can form a very healthy part of our diets but unfortunately kids don't always feel the same. Children often struggle with the texture of avocado, "soft and slimy" is how my daughter describes it!
So if your family are not avocado fans but you'd like to include them more in their diet, here are 25 delicious and nutritious recipes to try, some sweet and some savoury all of which contain avocado.
Savoury Avocado Recipes for Kids!
Creamy Avocado & Spinach Pasta
A quick and easy recipe perfect for picky eaters; Creamy Avocado & Spinach Pasta with a no-cook sauce!
Veggie Burgers With Avocado Mayo
Veggie Burgers served with a delicious and vibrant green Avocado Mayo to go with them, which is so tasty in the burger or just used as a general dip for crudites or crisps!
Spinach, Avocado & Cous Cous Puree
A delicious and nutritious baby food puree recipe made with spinach, avocado and cous cous.
Avocado & Brown Rice Sushi Roll
This recipe will have you making sushi in minutes. Best of all, it stores and transports really well, making it a great addition to kids' lunch boxes and a great share plate at a picnic.
A puree recipe packed with protein, potassium and good fats that can also be used as a dip or on toast for bigger kids and adults.
A delicious and healthy lunch time recipe; Chicken & Avocado Mayo Wrap. Perfect for kids and adults too!
Avocado & Strawberry Macaroni Salad
A delicious combination of avocado and strawberry makes this macaroni salad recipe the perfect summer meal and great for kids!
Dippy Eggs with Avocado Grilled Cheese Toasties
Eggs aren't just for breakfast. These Dippy Eggs with Avocado Grilled Cheese Toasties make a tasty and quick lunch or dinner for hungry kids!
The Creamy Monsters Inc. Quinoa
A super healthy, creamy, full of vitamins quinoa dish, ideal for children who are vegans, vegetarians, lactose or gluten intolerant, or who simply love quinoa and avocado!
This recipe is healthy and delicious for the entire family and entertaining, not just for the lunchbox.
Looking for healthy and FUN food for kids? Wow them with our Naturally Dyed Avocado Deviled Eggs!
This Secret Veggie Green Rice contains THREE portions of vegetables! And it's so good the kids will never know!
Fish Fingers with an Avocado Dip
This avocado dip is creamy with a hint of lemon and compliments the fish perfectly.
A delicious and healthy nachos recipe made with sweet potatoes and topped with cheese, bacon, avocado and tomatoes!
Sweet Avocado Recipes For Kids
Banana, Avocado & Apple Baby Muffins
Delicious oat muffins with no added sugar or honey; sweetened naturally with banana, avocado and apple sauce! Great for baby led weaning and older kids too!
Healthy Shamrock Shake (Spinach, Avocado & Mint Shake)
A healthy take on the classic McDonald's Shamrock Shake, made with spinach, avocado and mint!
A healthy Chocolate Mint Mousse made with avocado and banana. It's also dairy free, egg free and refined sugar free!
Want an avocado smoothie, but you also just want to enjoy a bowl of ice cream? Well, you can with our Cherry Avocado Smoothie Bowl!
Monster Avocado Chocolate Pudding
This recipe is dairy free and nut free, and could easily be made vegan and free from refined sugar by replacing the marshmallows with slices of banana.
Avocado is a great dairy free alternative to butter in this recipe, and the end muffin has a nice soft texture.
For these fruit popsicles I used strawberries, pineapple, blueberries, avocado and raspberries but you can try pretty much any combination depending on what fruit you have or what's available where you live.
Chocolate Orange Avocado Mousse
Chocolate Orange Avocado Mousse – Creamy avocado and banana blended with sweet dates, orange and cacao.
If you try any of the recipes, please do leave me a comment below. You can also share your pictures with me on on Instagram. I always love to see your creations!
ORDER my new book THE FUSS-FREE FAMILY COOKBOOK out now. 100 healthy easy and quick recipes that the whole family will enjoy!