20 Delicious & Easy Family Recipes That You Can Batch Cook For Busy Days!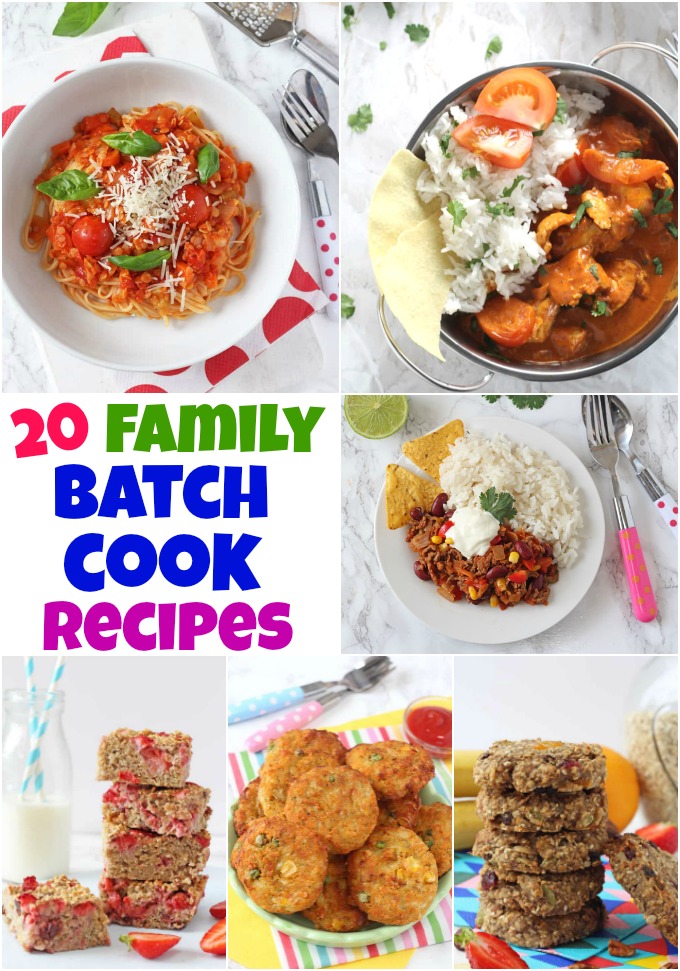 If there's one thing that seriously derails my family from eating a healthy and balanced diet, it's when we don't have a plan!
We do try and meal plan every week, which is great as it keeps us on track, saves us money and eradicates the need for additional trips to the supermarket, but sometimes unexpected things crop up, or things don't go as expected and that's when we are most likely to reach for pre-packaged convenience food or takeaways.
In an effort to always have a back up plan, I've decided to do more batch cooking this year so that there's always a healthy option available to us that doesn't require loads of work.
I don't know about you, but I tended to always think of batch cooking as being just for dinners, but in fact batch cooking is great for on-the-go breakfast muffins or bars, lunchbox fillers, and sauces as well as for evening meals.
I've put together a list of the batch cook recipes (which are a combination breakfast, lunches and dinners) that we will be having over the coming months.
And if you are interested in meal planning or just want to be part of a group for sharing delicious and easy family recipes, then come and join us over on the My Fussy Eater Meal Planning Group.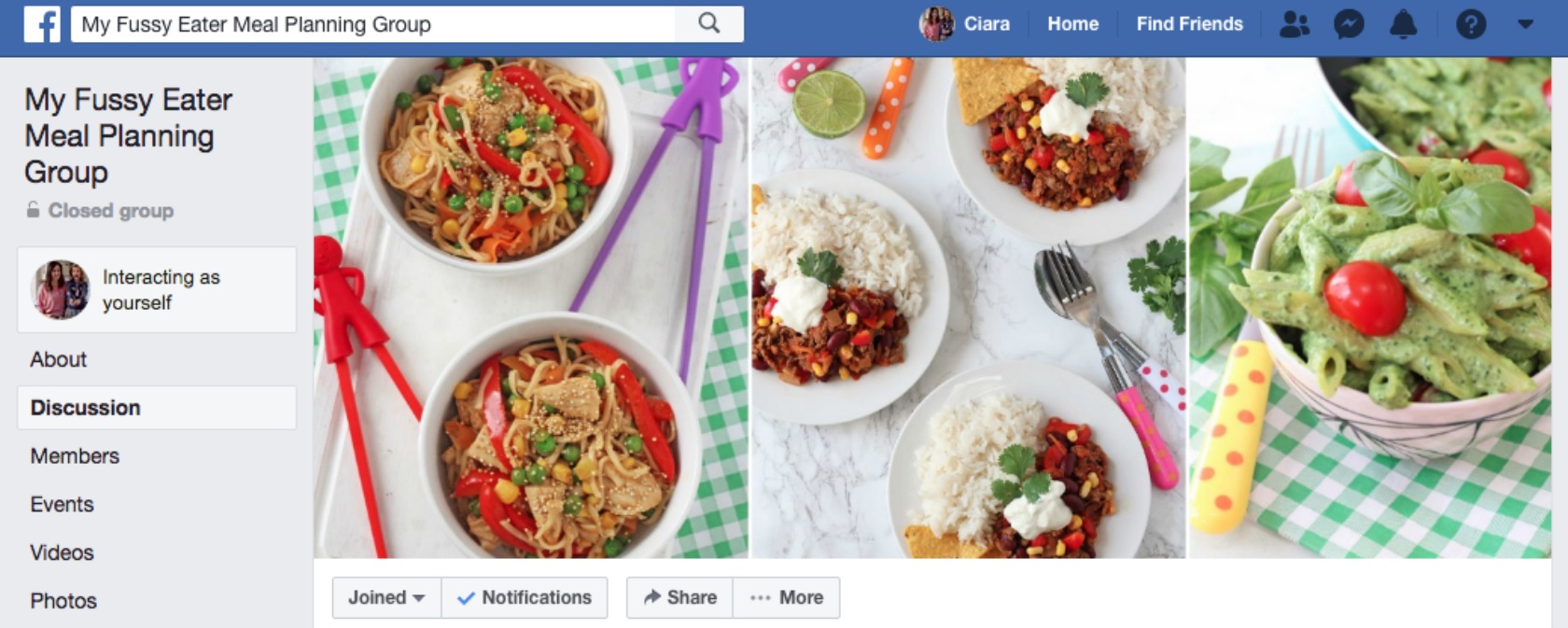 Batch Cook Breakfast Recipes:
Delicious and hearty Fruity Muffins made with filling and nutritious ingredients, perfect for a grab-and-go back to school breakfast for kids and adults too!
Strawberry Quinoa Breakfast Bars
A delicious and filling breakfast bar recipe, packed full of healthy ingredients such as quinoa, oats, bananas and strawberries. These bars make the perfect nutritious start to the day for the whole family and are a great grab and go breakfast!
These freezable oat breakfast bars are packed with brain boosting blueberries and are super easy to make!
Sweetened with bananas and a little honey, these Breakfast Cookies are packed with slow releasing carbs and fibre too. Perfect for feeding your family on busy mornings!
Lunch & Lunchbox Filler Recipes:
Roasted Tomato & Red Pesto Soup
A delicious and comforting Roasted Tomato and Red Pesto Soup, super easy to make and served with Cheddar Cheese Soldiers.
Delicious kid friendly sausage rolls packed with carrot and courgette. Everyone will love these Hidden Veggie Sausage Rolls!
Feta & Spinach Lunchbox Muffins
Delicious savoury muffins packed with flavoursome ingredients like feta, spinach and sun-dried tomatoes. Perfect to batch cook and pop into lunch boxes for school and work!
Easy one-bowl Savoury Pizza Muffins, perfect for the kids' lunch boxes or as an afternoon snack!
Dinner Recipes:
Slow Cooker Chicken Tikka Masala
The easiest ever recipe for a tasty Chicken Tikka Masala, cooked in the slow cooker to make it soft and tender.
If you are trying to cut down on the amount of meat your family eats, this Red Lentil Bolognese makes the perfect vegetarian meal.
Delicious crispy baked salmon nuggets made using fresh salmon fillets
Packed full of protein and fibre, these Veggie Meatballs make a super healthy meal for kids. They're great finger food for baby led weaning too!
A tasty and mild Chilli Con Carne recipe for kids that's packed full of lots of vegetables too!
Sneak some veggies into your kids meal with this delicious Butternut Squash Mac and Cheese recipe. Great for toddlers and baby weaning too!
Delicious veggie nuggets packed with red lentils. These bite sized nuggets make brilliant finger food for kids and toddlers!
Chicken, Coconut & Tomato Curry
A quick and easy cook-from-scratch Chicken, Coconut & Tomato Curry recipe. Super mild and suitable for kids!
Sauce Recipes:
A super simple recipe for spaghetti and tomato sauce, perfect to whip up for a quick and easy kid-friendly meal!
A delicious and nutritious Spinach Pesto ready in just 5 minutes! And remember pesto isn't just for mixing with pasta. Try it as a topping for baked chicken or fish and add a few breadcrumbs for crunch. Or try marinating a few cubes of feta in pesto to jazz up a boring salad, or even add some extra oil to make it into a salad dressing. The possibilities are endless!
Got a veggie hating family? Try my Hidden Veggie Tomato Sauce, perfect for pastas, pizzas, no added sugar and it can be frozen too!
A delicious tomato pasta sauce made with red lentils and packed with protein and fibre. A great way to get some extra nutrition into a simple kids pasta dish!
ORDER my new book THE FUSS-FREE FAMILY COOKBOOK out now. 100 healthy easy and quick recipes that the whole family will enjoy!